Risk IQ Store Partner Solution Brief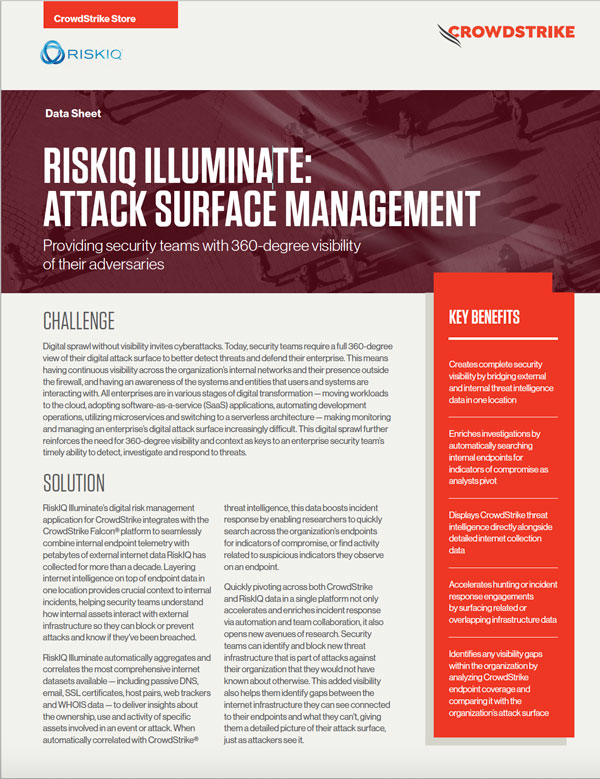 Providing security teams with 360 degree visibility of their adversaries
RiskIQ Illuminate for CrowdStrike integrates with the CrowdStrike Falcon® platform to seamlessly combine internal endpoint telemetry with petabytes of external internet data collected by RiskIQ over more than a decade. Layering internet intelligence on top of endpoint data in one location provides crucial context to internal incidents. This context helps security teams understand how internal assets interact with external infrastructure so they can block or prevent attacks and know if they've been breached.
Discover More at our

Resource Center
For technical information on installation, policy configuration and more, please visit the CrowdStrike Tech Center.
Visit the Tech Center