Infografía "No hay dónde esconderse: Informe sobre Threat Hunting de Falcon OverWatch de 2022"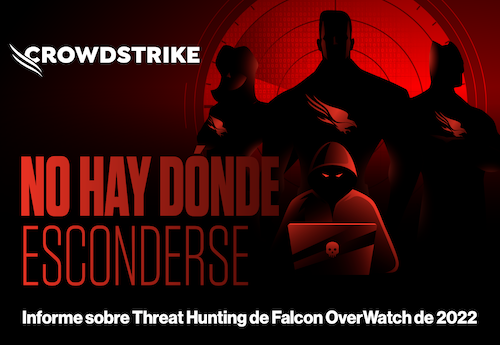 Todos los años, Falcon OverWatch™, el equipo proactivo de Threat Hunting 24/7 de CrowdStrike, publica sus hallazgos y un análisis técnico en el que describe las técnicas de ataque más novedosas y destacables, así como las nuevas tendencias de intrusión que ha descubierto durante los 12 meses anteriores, en este caso desde el 1 de julio de 2021 hasta el 30 de junio de 2022. Este último año en particular, OverWatch observó sorprendentes variaciones en cómo diseñan y despliegan los ciberdelincuentes sus ataques para llevar a cabo su misión con éxito.
Discover More at our

Resource Center
For technical information on installation, policy configuration and more, please visit the CrowdStrike Tech Center.
Visit the Tech Center