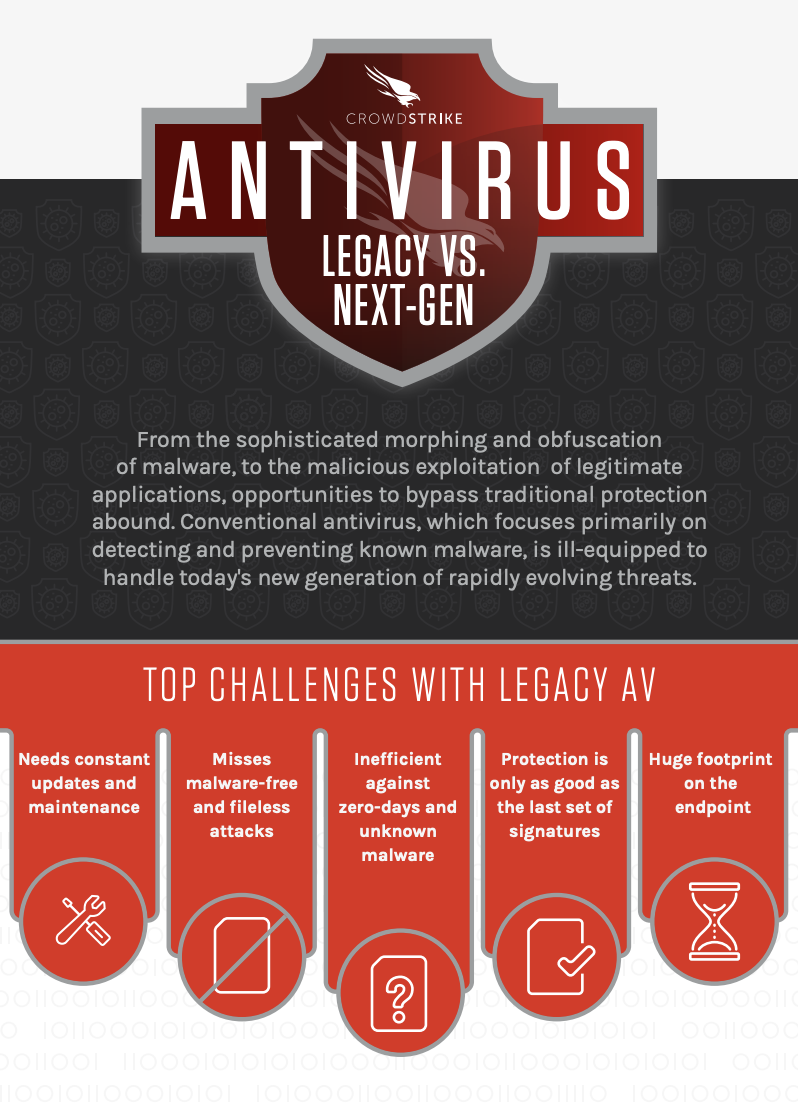 From the sophisticated morphing and obfuscation of malware, to the malicious exploitation of legitimate applications, opportunities to bypass traditional protection
abound. Conventional antivirus, which focuses primarily on detecting and preventing known malware, is ill-equipped to handle today's new generation of rapidly evolving threats.
Discover More at our

Resource Center
For technical information on installation, policy configuration and more, please visit the CrowdStrike Tech Center.
Visit the Tech Center