Non Accontentarti di una Soluzione di Cybersicurezza Qualsiasi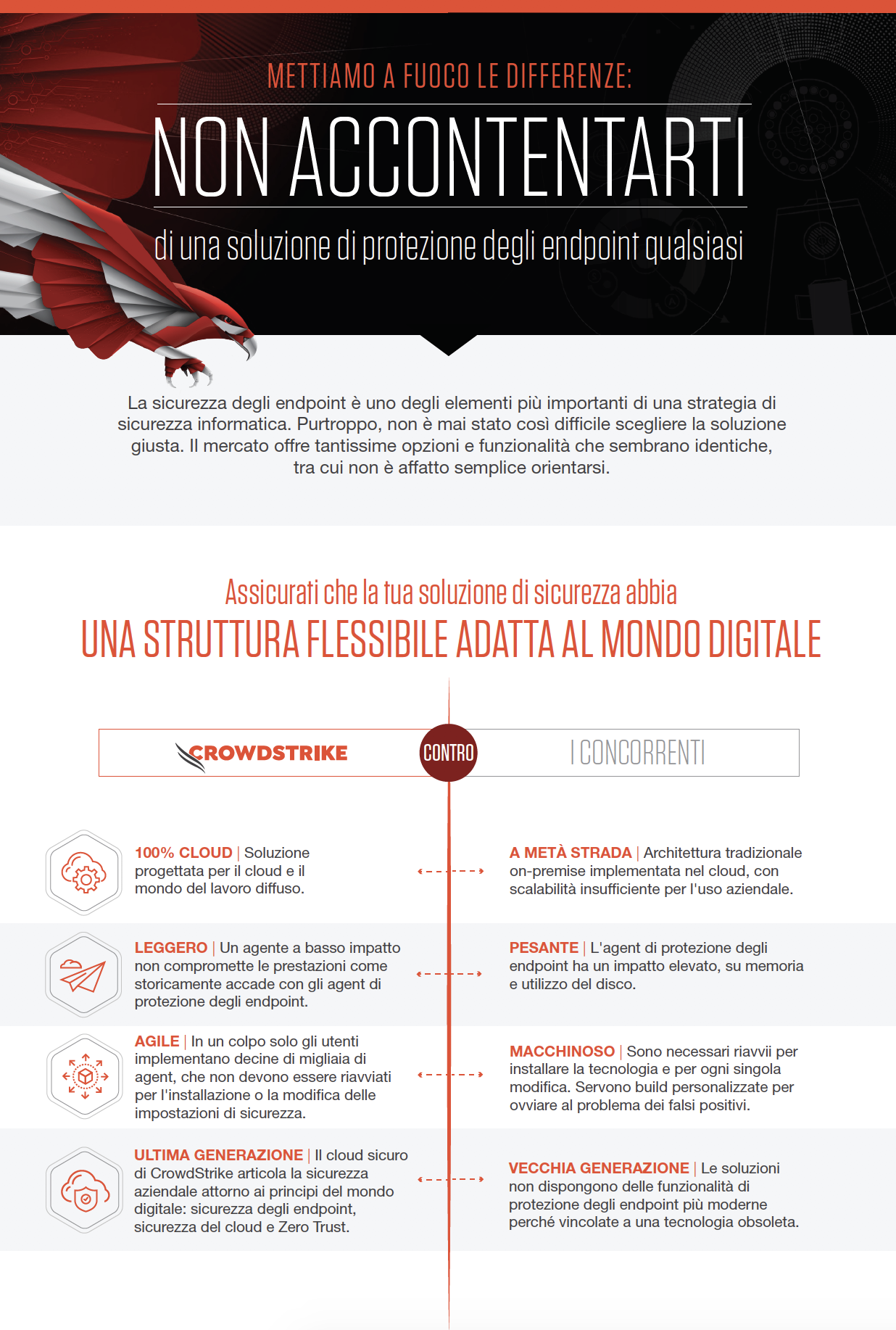 Scopri la differenza che CrowdStrike Falcon può fare per te
La sicurezza degli endpoint è uno degli elementi più importanti di una strategia di sicurezza informatica, eppure non è mai stato così difficile scegliere la soluzione giusta. Per la tua soluzione di sicurezza scegli un'architettura flessibile che ti consenta di affrontare tutti gli attaccanti attuali e futuri e le loro tecniche, tattiche e procedure in continua evoluzione.
Discover More at our

Resource Center
For technical information on installation, policy configuration and more, please visit the CrowdStrike Tech Center.
Visit the Tech Center