Stopping Cyber Attacks in Educational Institutions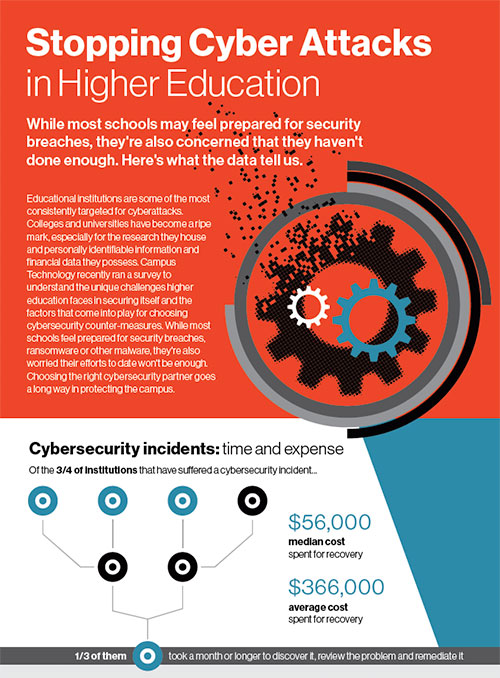 Stopping Cyberattacks Before They Hit Your School
Since March, higher education has faced a gauntlet of challenges brought on by the worldwide pandemic. Not only did colleges and universities have to make an instant pivot in the spring that struck both work and learning, but they've been hard hit by cybersecurity problems that are coming fast and furious.
Being ready for the next round of challenges requires having the right partner in your corner. Download this executive summary to learn more.
Stopping Cyberattacks in Higher Education
Campus Technology recently ran a survey to understand the unique challenges higher education faces in securing itself and the factors that come into play for choosing cybersecurity counter-measures.
Download this infographic to see the results.
Discover More at our

Resource Center
For technical information on installation, policy configuration and more, please visit the CrowdStrike Tech Center.
Visit the Tech Center