Ciberseguridad en tiempos del COVID-19: claves para adoptar (y proteger) una plantilla de teletrabajadores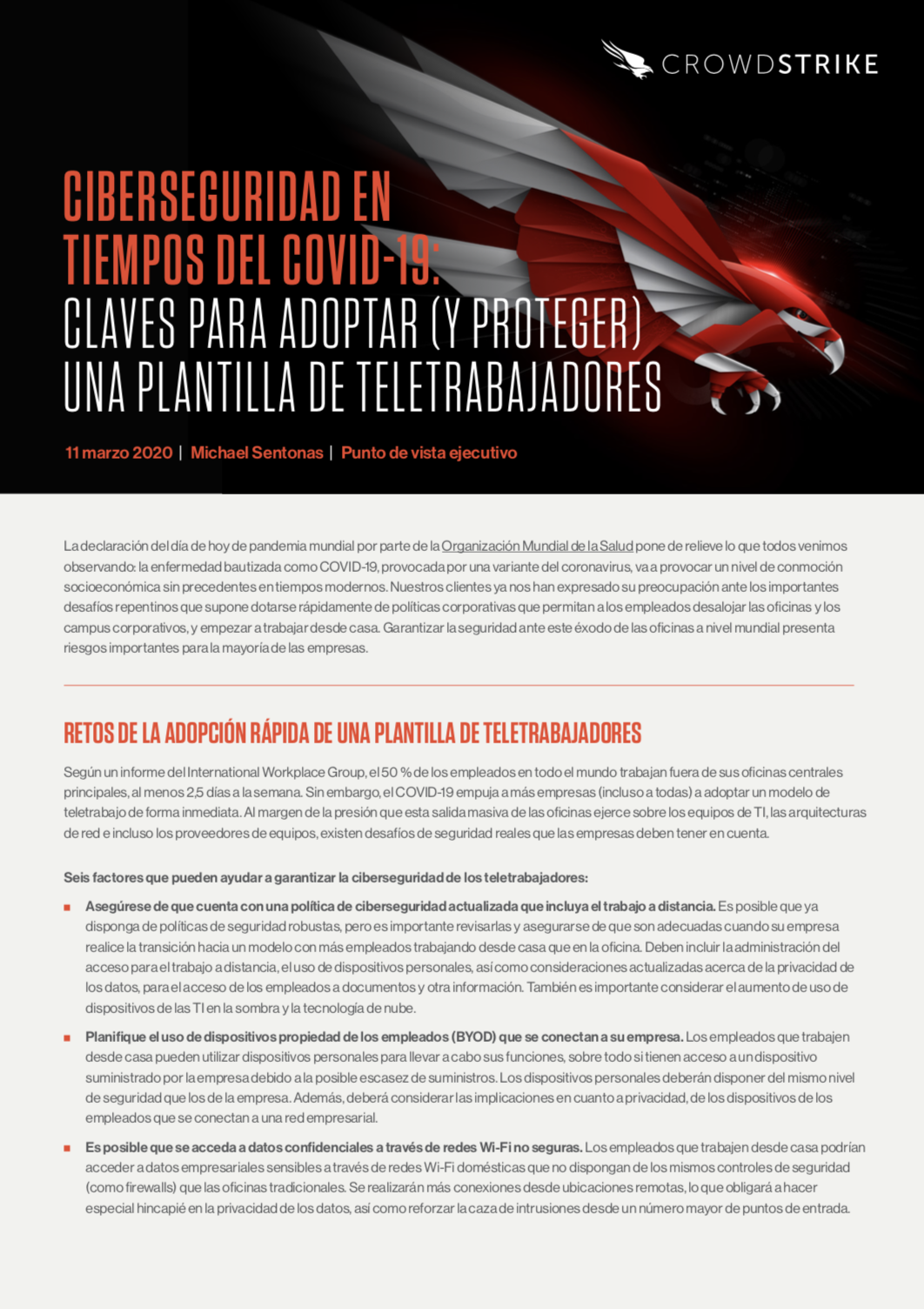 11 marzo 2020 | Michael Sentonas | Punto de vista ejecutivo
La declaración del día de hoy de pandemia mundial por parte de la Organización Mundial de la Salud pone de relieve lo que todos venimos observando: la enfermedad bautizada como COVID-19, provocada por una variante del coronavirus, va a provocar un nivel de conmoción socioeconómica sin precedentes en tiempos modernos. Nuestros clientes ya nos han expresado su preocupación ante los importantes desafíos repentinos que supone dotarse rápidamente de políticas corporativas que permitan a los empleados desalojar las oficinas y los campus corporativos, y empezar a trabajar desde casa. Garantizar la seguridad ante este éxodo de las oficinas a nivel mundial presenta riesgos importantes para la mayoría de las empresas.
Discover More at our

Resource Center
For technical information on installation, policy configuration and more, please visit the CrowdStrike Tech Center.
Visit the Tech Center