En tiempos difíciles, CrowdStrike ayuda a los clientes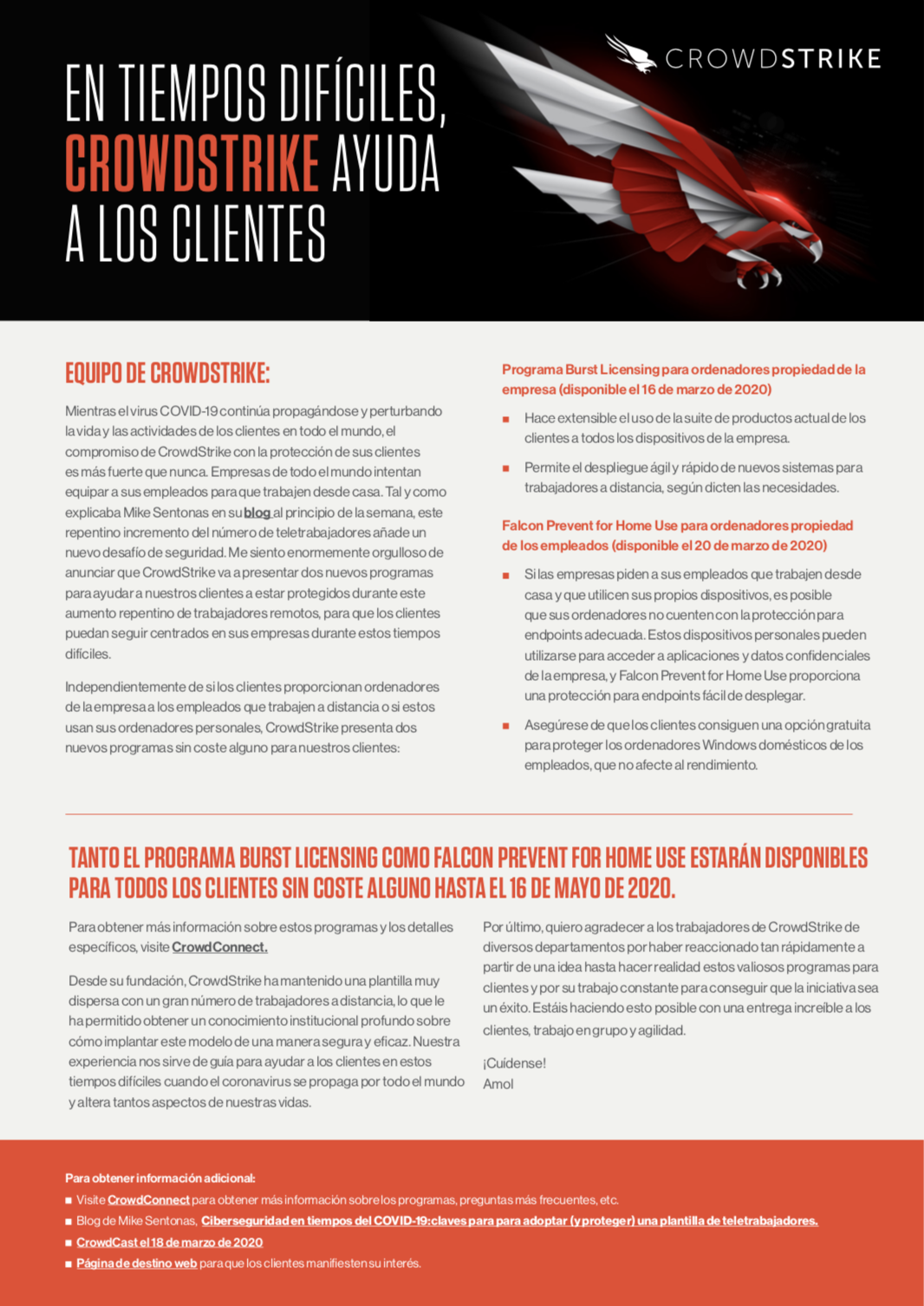 Equipo de CrowdStrike:
Mientras el virus COVID-19 continúa propagándose y perturbando la vida y las actividades de los clientes en todo el mundo, el compromiso de CrowdStrike con la protección de sus clientes es más fuerte que nunca. Empresas de todo el mundo intentan equipar a sus empleados para que trabajen desde casa. Tal y como explicaba Mike Sentonas en su blog al principio de la semana, este repentino incremento del número de teletrabajadores añade un nuevo desafío de seguridad. Me siento enormemente orgulloso de anunciar que CrowdStrike va a presentar dos nuevos programas para ayudar a nuestros clientes a estar protegidos durante este aumento repentino de trabajadores remotos, para que los clientes puedan seguir centrados en sus empresas durante estos tiempos difíciles.
Discover More at our

Resource Center
For technical information on installation, policy configuration and more, please visit the CrowdStrike Tech Center.
Visit the Tech Center