Gartner Critical Capabilities for Endpoint Protection Platforms (EPP)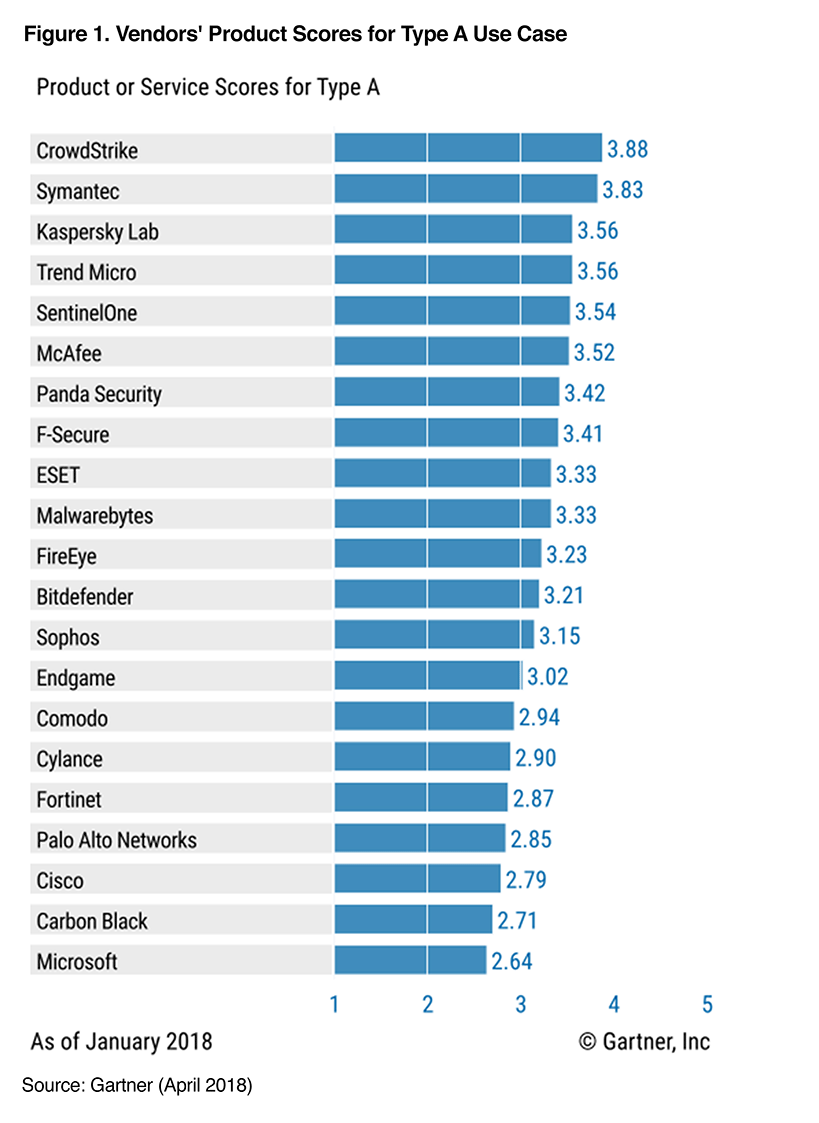 Learn why CrowdStrike scores highest overall out of 21 vendors for use case Type A or "forward leaning" organizations in Gartner's Critical Capabilities for Endpoint Protection Platforms
According to Gartner, endpoint protection is evolving to address security architecture tasks such as hardening, investigation, incident detection and incident response (IR). Security and risk management leaders should evaluate EPP vendors' abilities to keep up with modern endpoint threats and the deployment requirements of their customers.
This new Gartner report is the first critical capabilities research written exclusively for the EPP market and will help ensure that your EPP vendor is fully equipped to defend against today's sophisticated threats. It's also important to note that this critical capabilities research is a continuation of the analysis presented in the
2018 Magic Quadrant for Endpoint Protection Platforms
and uses the same data collected during that research period.
This report includes:
A rating of the critical capabilities of 21 EPP vendors on a scale of 1-5 across three distinct use cases/organization types
A detailed definition of each critical capability
An updated overview of the EPP landscape and views on each key vendor