Observations From the Front Lines of Threat Hunting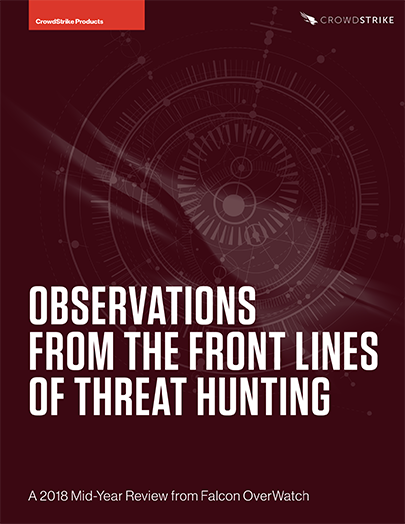 A 2018 Mid-Year Review From the CrowdStrike Falcon OverWatch Team
A new report from the CrowdStrike® Falcon OverWatch™ team, "Observations From the Front Lines of Threat Hunting," offers a unique perspective on today's most sophisticated cyberattacks compiled by expert hunters working at the front lines of cyber defense.
This report details some of the more compelling intrusions the team has analyzed during the first half of 2018 and includes relevant images, graphs, references, and insights for each incident covered. You'll receive a real-world view on sophisticated and persistent interactive intrusions the team has observed and get in-depth information that can better inform your security strategy going forward.
Download the report to learn:
The notable targeted and persistent intrusions the OverWatch team has observed and the tactics and techniques adversaries used
How the lines between statecraft and tradecraft continue to blur as illustrated by an exploit leveraging TeamViewer
Examples of intrusions against prime targets including Policy NGOs, biotechnology, and technology companies
Discover More at our

Resource Center
For technical information on installation, policy configuration and more, please visit the CrowdStrike Tech Center.
Visit the Tech Center