2020 Threat Hunting Report: Insights From the CrowdStrike OverWatch Team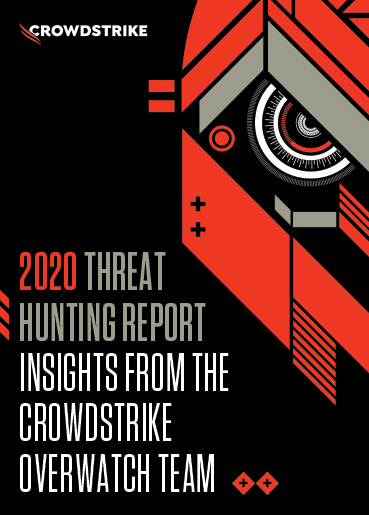 Adversaries have nowhere to hide when OverWatch is hunting for threats
Update: CrowdStrike's 2021 Threat Hunting Report is now available. Download the new report today.
Falcon OverWatchTM, the CrowdStrike® elite team of threat hunters, has the unparalleled ability to see and stop the most sophisticated threats, leaving adversaries with nowhere to hide.
This report provides a summary of the OverWatch team's threat hunting findings from the first half of 2020. It reviews intrusion trends during that time frame, provides insights into the current landscape of adversary tactics and delivers highlights of notable intrusions OverWatch identified.
Download this report to get timely information on the threat actors that might be targeting your organization and the tactics, techniques and procedures (TTPs) they are using. Get a real-world view from the experts at the front lines and learn insights that can inform your security strategies in the months ahead.
Read the report to learn:
How the threat landscape has shifted since the global pandemic emerged, forcing the rapid adoption of remote work and opening new avenues for attack

The industries that have seen the biggest shifts in attack activity

The adversary motives behind the attacks and the most prevalent techniques adversaries are using to achieve their objectives

Key steps you can take to protect your organization against today's threats
Now that you've downloaded the report…
Get free access to the Falcon platform to see for yourself how CrowdStrike can help keep you ahead of the adversaries listed in the report. No credit card required.
Discover More at our

Resource Center
For technical information on installation, policy configuration and more, please visit the CrowdStrike Tech Center.
Visit the Tech Center