ESG Research Report : A Strategic Approach To Zero Trust Security with Spectra Alliance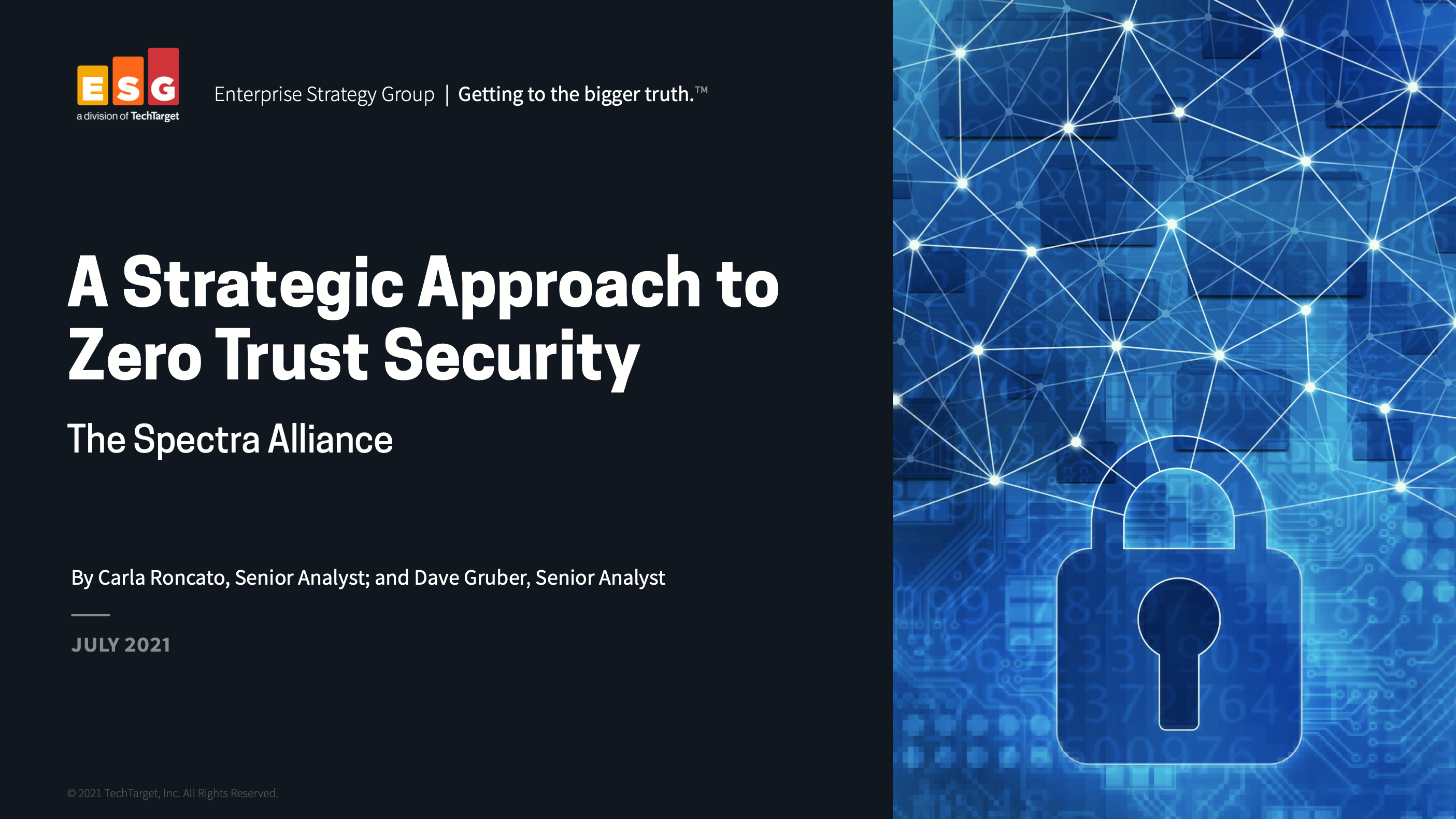 Digital transformation initiatives, the increase in the ability for employees to work from anywhere, and the pervasiveness of security threats have resulted in the rise of the concept of Zero Trust, which is a significant departure from traditional network security and "trusted network" architectures.
While Zero Trust is here to stay, journey is different for every organization and based on your requirements, it is necessary to understand your approach, the plan, where to start, and how to achieve your goals. Spectra Alliance was created by CrowdStrike, Netskope, Okta, and Proofpoint as a first-of-its-kind integrated solution stack to help organizations accelerate their Zero Trust journey and manage their hybrid work environments. This is meant to help challenged IT and security teams keep remote workforce productive, maintain business continuity and support uninterrupted compliance by protecting data no matter where it is or goes.
Read this report to understand the:
Different Implementation and adoption strategies for Zero Trust that is right for your organization
Scope of the six different elements of Zero Trust and the common use cases for each to enable Zero Trust
Multiple starting points based on the different elements and how the Spectra Alliance partners help accelerate your Zero Trust journey
Discover More at our

Resource Center
For technical information on installation, policy configuration and more, please visit the CrowdStrike Tech Center.
Visit the Tech Center