Guidance For Maturing Your Cyber Defenses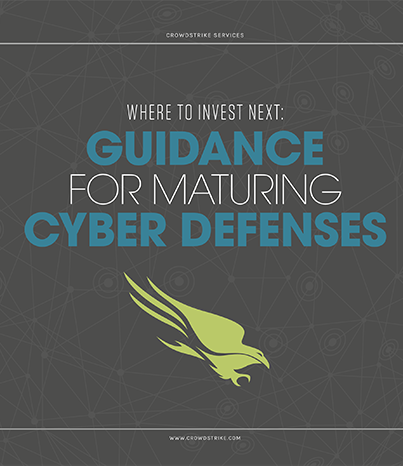 Where to invest next: Identifying the people, processes and technology you need for an effective cybersecurity strategy
Building your organization's cybersecurity maturity doesn't happen overnight. It takes time and thought to adequately assess all the factors that go into creating and implementing an effective security strategy, particularly what steps to take after you've made an initial investment in security.
This white paper, "Where to Invest Next?: Guidance for Maturing Your Cyber Defense," offers practical advice on achieving the level of cyber defense maturity that's right for your organization. Learn why developing a security program that takes into account your risk level and the current state of your security posture is critical. You'll also see why ensuring that everyone in the organization, from the leadership to the rank-and-file, is working toward the goal of cyber maturity is crucial to your success.
Gain important insights into the cybersecurity maturity process including:
Why Organizations shouldn't take a one-size-fits-all approach to cyber defense and why understanding your risk profile is key to tailoring an effective strategy
Maturing your organization's defenses typically leads to the same decision points — find guidance for defining the people, processes, and technologies that are right for you
Reaching cybersecurity maturity is a journey and each organization must chart its own course — get tips on establishing goals and navigating your organization's path to a mature cybersecurity program
Discover More at our

Resource Center
For technical information on installation, policy configuration and more, please visit the CrowdStrike Tech Center.
Visit the Tech Center