The Long Road Ahead to Ransomware Preparedness eBook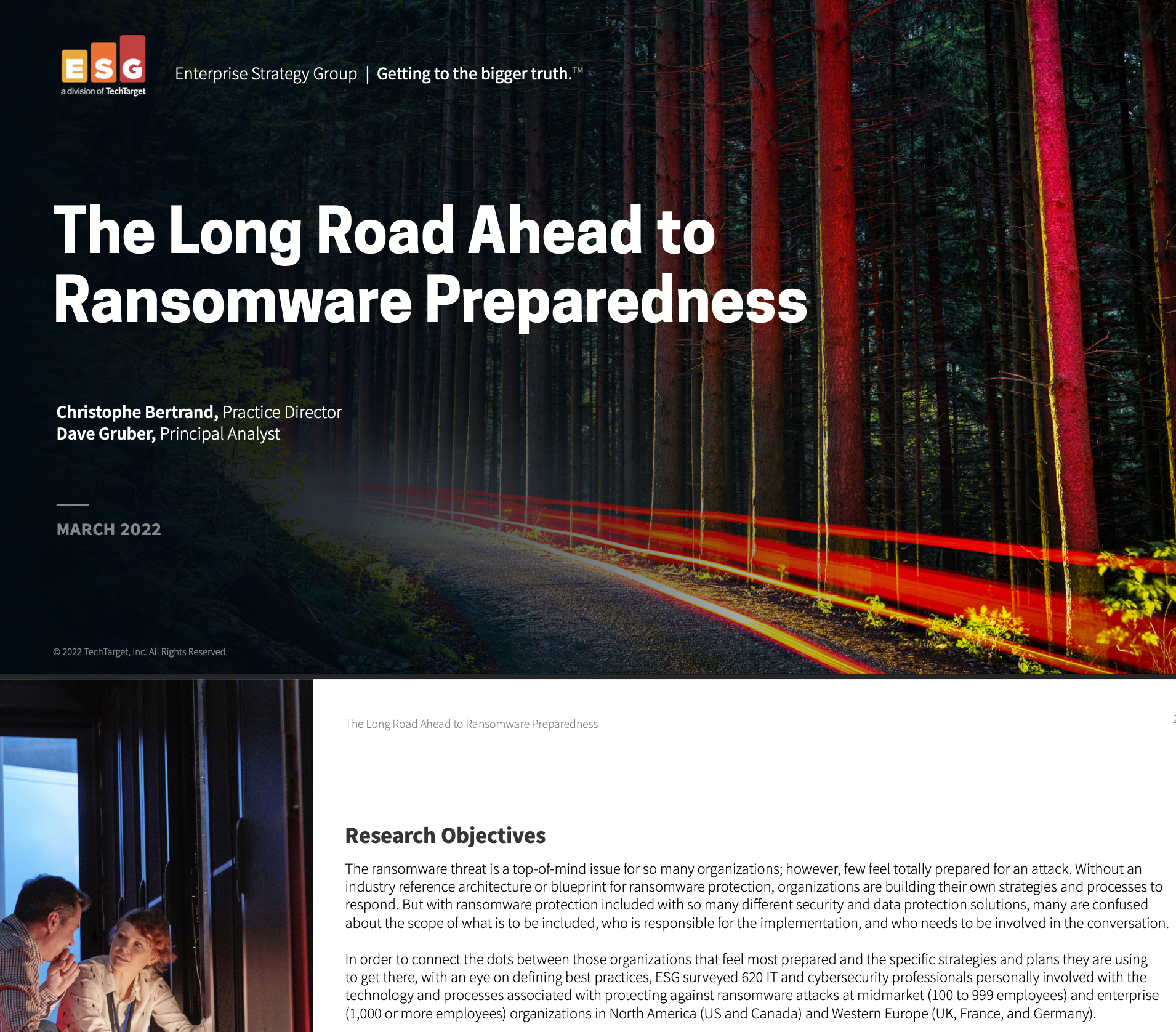 Ransomware Attacks Are Frequent and Having an Impact
The ransomware threat is a top-of-mind issue for so many organizations; however, few feel totally prepared for an attack. Without an industry reference architecture or blueprint for ransomware protection, organizations are building their own strategies and processes to respond. But with ransomware protection included with so many different security and data protection solutions, many are confused about the scope of what is to be included, who is responsible for the implementation, and who needs to be involved in the conversation.
Key findings:
Ransomware attacks are pervasive and having an impact.
Readiness is essential to ransomware mitigation, yet significant gaps exist for most.
Most have prioritized investments in and focus on prevention.
Skill shortages and a dependence on internal resources for response posture put many at risk.
While hybrid backup is common, recovery is not a guarantee.
RPO and RTO gaps separate the most advanced in business continuity.
Discover More at our

Resource Center
For technical information on installation, policy configuration and more, please visit the CrowdStrike Tech Center.
Visit the Tech Center