CrowdStrike Falcon® OverWatch℠ Cloud Threat Hunting
Relentless, 24x7x365 vigilance led by skilled threat hunters who proactively detect and disrupt advanced threats originating, operating, and persisting in the cloud.
Why Falcon OverWatch Cloud Threat Hunting
Unearth advanced cloud-based attacks
Scour hybrid and multi-cloud environments for novel and suspicious cloud threat behaviors, such as serverless workload vulnerabilities, misconfigurations, container escapes, and more.
Hunt cloud threats everywhere, at all times
Extend your threat hunting operations with native control plane visibility to uncover stealthy attacks operating across cloud containers, workloads, K8 clusters, and the rest of your cloud infrastructure — including AWS, Azure, and GCP.
Gain skilled cloud threat hunters, not the overhead
Add cloud threat hunting expertise — and patented and purpose-built tooling and tactics — without costly upfront investments in staffing, training, and tooling.
The first and only dedicated cloud threat hunting service
Threat hunting expertise, now on the cloud
Pioneers in threat hunting. CrowdStrike pioneered the concept of blending industry-leading technology with proactive threat hunting to deliver truly comprehensive visibility to keep defenders ahead of their adversaries.
Experts in the cloud. OverWatch Cloud threat hunters receive dedicated training to conduct cloud hunting and hold years of experience operating and navigating cloud infrastructure, applications, and more.
Masters in Falcon. All OverWatch threat hunters leverage CrowdStrike Falcon® agent-generated telemetry and operate in the CrowdStrike Falcon® platform daily.
Proven approach. OverWatch Cloud Threat Hunting applies the same proven, proprietary SEARCH methodology to cloud threat hunting. With a consistent and comprehensive approach, OverWatch Cloud Threat Hunting is uniquely positioned to unearth sophisticated attacks whenever and wherever they occur.
Cloud-tailored telemetry, intel and tooling
Cloud telemetry at cloud scale. CrowdStrike Falcon® Cloud Security modules protect over 1.5 billion containers everyday. Gain visibility into this massive cloud sensor network through OverWatch Cloud Threat Hunting and view real-time cloud threat activity, as it happens.
Native control plane observability. Falcon Cloud Security generates granular data and control plane visibility down to the workload OS for OverWatch to hunt deep within and across cloud containers, workloads, Kubernetes clusters and other cloud infrastructure.
Cloud-based indicators of attack and misconfiguration. Armed with the industry's first cloud-oriented indicators of attack (IOAs) and indicators of misconfiguration (IOMs) for the control plane and detailed adversary tradecraft, Falcon OverWatch homes in on cloud-based threats faster and with unmatched precision.
CrowdStrike threat intelligence. CrowdStrike's natively-sourced threat intelligence powers Falcon OverWatch Cloud Threat Hunting with in-depth, always-current intelligence of the latest TTPs for more than 180+ adversary groups, ensuring Falcon OverWatch always stays ahead of threats, today and tomorrow.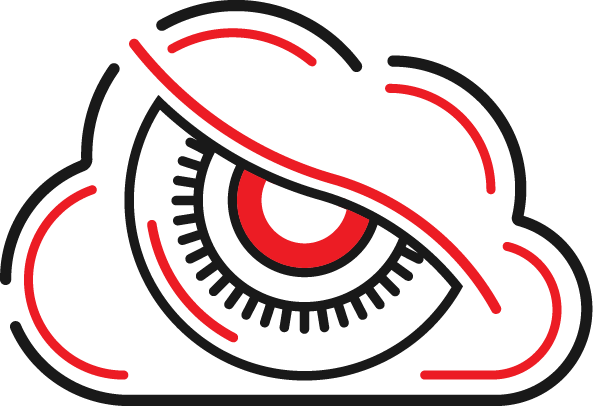 24/7 human vigilance
Attacker mentality. OverWatch tactics center on an attacker mindset. The more you understand and think like an attacker, the faster you uncover their tracks.
24/7 operations. Your adversaries do not sleep and are not restricted by time zones or geography — neither should your threat hunting. OverWatch's continuous, proactive operations deliver results every minute of every day.
Actionable alerts. Get results, fast. Real-time cloud threat alerts are augmented with relevant intelligence, global insights, and tailored recommendations so you understand and act faster.
Patented and proprietary tradecraft. Attacks evolve. So do we. OverWatch dedicates significant resources to advancing its own tooling and tactics to hunt down even the most sophisticated attackers year after year.
In-house or outsourced, consistent collaboration. OverWatch Cloud Threat Hunting acts as an embedded extension of your team, regardless of who that team is or where they reside.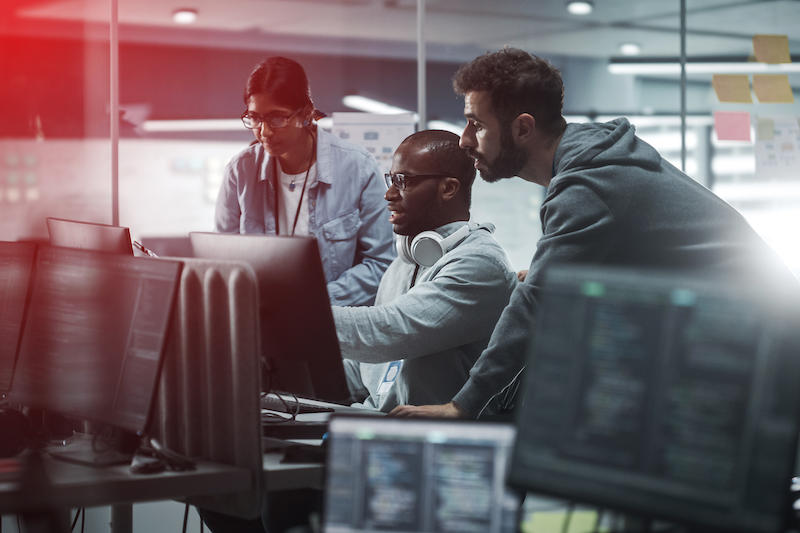 One team, one fight
As a core component of the CrowdStrike Falcon® platform, OverWatch delivers results for organizations of all sizes, operating as a seamless extension of your team — minimizing overhead, complexity, and cost.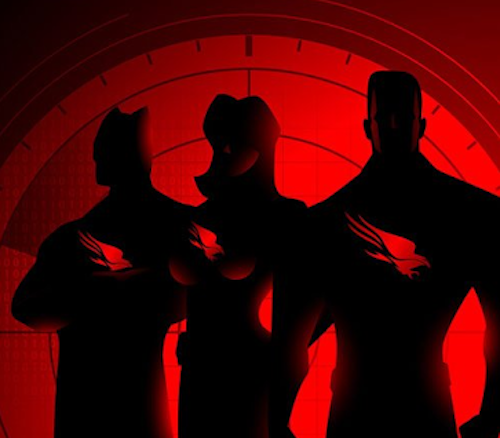 Take Full Advantage of OverWatch with Falcon Cloud Security Products
Discover how CrowdStrike's adversary-focused cloud native application protection platform (CNAPP) protects organizations from cloud breaches with a unified solution for cloud security posture management (CSPM) and cloud workload protection (CWP) for hybrid and multi-cloud environments.