Investors and Technology Partners
CrowdStrike is proud to have received major funding from some of the world's most prestigious technology providers and investment firms

Accel is a leading venture capital firm that partners with exceptional founders with unique insights, from inception through all phases of private company growth. Atlassian, Braintree, Cloudera, Crowdstrike, DJI, DocuSign, Dropbox, Etsy, Facebook, Flipkart, Jet, Pillpack, Qualtrics, Slack, Spotify, Supercell, Tenable, Venmo and Vox Media are among the companies the firm has backed over the past 35+ years. The firm seeks to understand entrepreneurs as individuals, appreciate their originality and play to their strengths. Because greatness doesn't have a stereotype. For more, visit www.accel.com
CapitalG is a growth equity fund backed by Google (NASDAQ: GOOGL). CapitalG invests in companies that use technology to change the way people experience the world. Advised by Google technology and product leaders, the CapitalG team has the extensive operational and technical expertise to make smarter investments and help our portfolio companies succeed. Some of CapitalG's investments to date include SurveyMonkey, Lending Club, Credit Karma, ZenPayroll and Glassdoor. | www.capitalg.com

General Atlantic is a leading global growth equity firm providing capital and strategic support for growth companies. Established in 1980, General Atlantic combines a collaborative global approach, sector-specific expertise, a long-term investment horizon, and a deep understanding of growth drivers to partner with great entrepreneurs and management teams to build exceptional businesses worldwide. General Atlantic has more than 115 investment professionals based in New York, Amsterdam, Beijing, Greenwich, Hong Kong, London, Mexico City, Mumbai, Munich, Palo Alto, São Paulo, Shanghai, and Singapore. | www.generalatlantic.com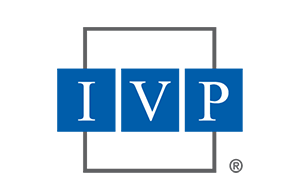 With $7 billion of committed capital, IVP is one of the premier later-stage venture capital and growth equity firms in the United States. Founded in 1980, IVP has invested in over 300 companies, 107 of which have gone public. IVP is one of the top-performing firms in the industry and has a 37-year IRR of 43.1%. IVP specializes in venture growth investments, industry rollups, founder liquidity transactions, and select public market investments. IVP investments include such notable companies as AppDynamics (CSCO), Buddy Media (CRM), Casper, Coinbase, Compass, Datalogix (ORCL), Domo, Dropbox (DBX), Dropcam (GOOG), Fleetmatics (FLTX), GitHub, Glossier, HomeAway (AWAY), The Honest Company, Kayak (PCLN), Klarna, LegalZoom, LifeLock (LOCK), Marketo (MKTO), Mindbody (MB), MuleSoft (MULE), Netflix (NFLX), Omniture (ADBE), Pure Storage (PSTG), Rubrik, Slack, Snap (SNAP), SoFi, Supercell (SoftBank), Tanium, TransferWise, Twitter (TWTR), Yext (YEXT), ZenDesk (ZEN), ZipRecruiter, and Zynga (ZNGA). | For more information, visit www.ivp.com or follow IVP on Twitter: @ivp.
March Capital Partners is a Los Angeles-based venture capital firm that invests in breakthrough technology companies. March Capital collaborates with top entrepreneurs building technology companies in large, meaningful markets. The firm has active investments in both early-stage and late-stage companies across enterprise software, cloud and IoT infrastructure, competitive gaming, cybersecurity, and other high-growth industries. | For more information, visit www.marchcp.com.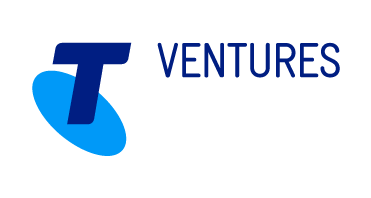 Telstra Ventures is the corporate venture capital arm of Telstra. Based in Silicon Valley, China and Australia, the group has invested in more than 50 leading technology companies since 2011 and are rated Australia's #1 corporate Innovator. | For more information, visit www.telstraglobal.com/ventures.
Warburg Pincus LLC is a leading global private equity firm focused on growth investing. The firm has more than $35 billion in assets under management. Its active portfolio of more than 120 companies is highly diversified by stage, sector and geography. Warburg Pincus is an experienced partner to management teams seeking to build durable companies with sustainable value. Founded in 1966, Warburg Pincus has raised 14 private equity funds which have invested more than $50 billion in over 720 companies in more than 35 countries. | www.warburgpincus.com