Breaches
Stop

Here

Join the world's most secure businesses on
the first cloud-native endpoint protection platform built to stop breaches.
Cloud-Delivered
Endpoint Protection
Highest in execution & furthest in vision: in visionaries quadrant of
2018 Gartner Magic Quadrant for Endpoint Protection Platforms
FIRST AND ONLY SOLUTION TO UNIFY
VIA A SINGLE LIGHTWEIGHT AGENT
Introducing the
Falcon Platform

TRIED &
TESTED THREAT

PREVENTION
Replace your antivirus solution
and get better protection with Falcon Prevent. Stop all attack types, from everyday malware to advanced threats.
› Learn more about threat prevention
5-SECOND

VISIBILITY

INTO
ENDPOINT ACTIVITY
Automatically uncover stealthy attackers
and speed remediation with Falcon Insight. Change the game with an EDR solution that not only detects and responds to incidents, but also prevents them.
› Learn more about detection and response
MANAGED

THREAT HUNTING

24x7x365
Leverage our world-class hunting team
to better protect your environment. Falcon OverWatch proactively identifies new threats and partners with your team to quickly remediate incidents before they materialize into a breach.
› Learn more about managed hunting
BE UP AND RUNNING IN MINUTES
There are NO CONTROLLERS TO BE INSTALLED, CONFIGURED,
UPDATED OR MAINTAINED: NO ON-PREMISES EQUIPMENT.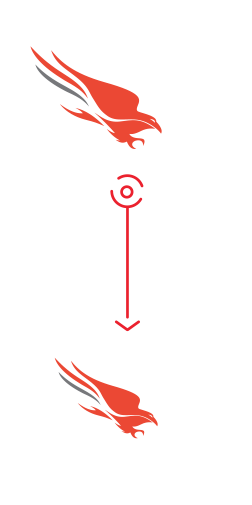 CLOUD-DELIVERED
ENDPOINT PROTECTION
The World's Largest Organizations
Trust CrowdStrike to Stop Breaches
CrowdStrike Falcon is Deployed in 176 Countries Around the World