Making Breach Prevention Easier and Simpler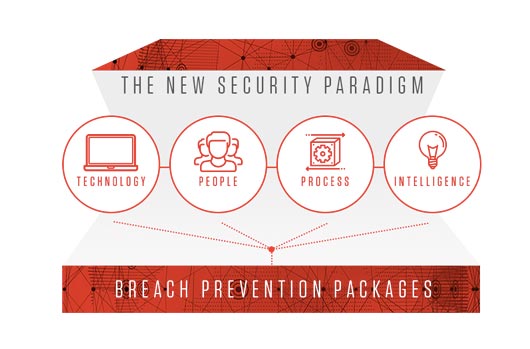 'Simplicity is the ultimate sophistication'
These wise words are attributed to Clare Boothe Luce, an American congresswoman, ambassador, and playwright.
Cybersecurity is notorious for being overly complicated, difficult and involved. To be fair, securing endpoints and the users that sit behind them is far from an easy task. The sheer complexity of the technology involved makes it that way. We have even made a virtue out of this – layered security takes complexity and offers it up as a solution.
So, when we here at CrowdStrike outlined that the security paradigm needs to be updated, for sure folk would naturally see us as adding to rather than subtracting from the complexity facing organizations. We outlined that in today's threat environment, it takes people, processes, technology and intelligence to prevent sophisticated cyber attacks. But achieving the perfect combination of these four factors can be complex: some organizations require more complete solutions than others to effectively prevent breaches. In this new security paradigm, there is no "one-size-fits-all" solution for endpoint protection.
So, how do you square this circle of having to provide yet more security and at the same time provide flexibility and choice?
CrowdStrike has defined a series of breach prevention offerings that allow organizations to efficiently deploy the services they need to augment their existing security infrastructure. We have outlined three separate breach prevention offerings – all embrace the new security paradigm of people, processes, technology and intelligence to prevent sophisticated cyber attacks.
CrowdStrike Breach Prevention offerings make it simpler and easier to protect your organization's endpoints and IT environment while leveraging actionable intelligence.  And if you need to complete your security readiness plan, choose an offering that includes services that identify the gaps in your staff's training and planning to stay ahead of would-be attackers.
The breach prevention offerings combine powerful market leading CrowdStrike capabilities: endpoint protection, managed hunting, cyber threat intelligence and pre- and post-response services. They ensure that you are prepared and protected, regardless of your existing security capabilities. All breach prevention offerings include a training package to ensure that you get immediate value and advantage from using CrowdStrike.
Yes, there is a ton of sophistication in the technology, people, processes and intelligence we provide. And yes, we have been mindful in making it simple for organizations to access it, use it and benefit from it with our breach prevention offerings. Hopefully, Clare Boothe Luce would approve.