CrowdStrike Makes Big "Waves" in Endpoint Security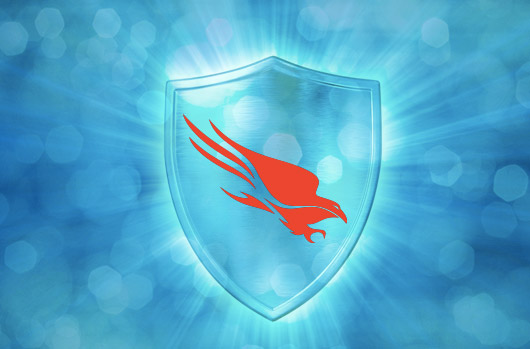 I am very excited to announce that Forrester has named our next-generation Falcon endpoint protection platform as a "strong performer" in The Forrester Wave™: Endpoint Security Suites, Q4 2016. This is the first time CrowdStrike has been included in this prestigious report, and to be named a "strong performer" straight out the chute is quite an achievement in itself and, in our opinion, a testament to our amazing technology and team. Add to that the highest scores possible we received in seven of the report's criteria and you can understand why I feel this is an incredible validation of our groundbreaking approach to endpoint protection, and a milestone for our company.
The Forrester Wave Endpoint Security report is an independent assessment of the leading endpoint protection solutions. The report focuses specifically on the prevention, detection and response capabilities of the top endpoint protection solutions. Not only was CrowdStrike included among the 15 most significant providers profiled in the report but Forrester's experts also noted that CrowdStrike has evolved significantly since its first release in 2012, building out a number of prevention capabilities and automated remediation functions that don't rely on admin involvement or oversight.
Since the inception of the company, my goal has always been to unify next-gen AV, EDR, and managed threat hunting into one agent with one cloud delivered platform that is capable of replacing existing legacy solutions. We have delivered on this and we continue to exceed customer expectations.
The Forrester Wave also includes the results of interviews with real CrowdStrike customers, who reported a "high level of satisfaction with CrowdStrike's ability to prevent and especially detect threats to their environment, with a very low detriment on endpoint user experience," according to the report. That level of satisfaction is at the core of everything we do at CrowdStrike, and we believe it validates that we are truly achieving our mission of stopping breaches and delivering immediate value to our customers!
Roland Cloutier, staff vice president and chief security officer at ADP said:
"In my career, the deployment of CrowdStrike Falcon was perhaps the easiest global security technology rollout I've seen. By leveraging the technology's cloud architecture and CrowdStrike's expertise, we were able to deploy with incredible speed and efficacy. We realized the value immediately. We always look for highly effective solutions that align to our enterprise security ecosystem and cyber defense strategy. CrowdStrike exceeded our expectations. They enabled ADP's Cyber and IT organizations to consistently manage and better protect our datacenter platforms around the globe while also leveraging our existing investments and resources through innovative technology and advanced API capabilities."
CrowdStrike Falcon received the highest scores possible, a perfect 5.0 score in each of the following areas:
Attack Detection
Threat Intelligence
General Architecture
Products Impact on Endpoint User Experience
Detection Effectiveness
Cost and Licensing Model
Falcon also was among the vendors with the second highest score of 4.0 score in Attack Remediation, Scalability and Flexibility, and importantly to us, the Product Roadmap category. We think customers and the analyst community are recognizing the power of the Falcon Platform as more than just an AV point-product like many of our competitors.
Taken as a whole, we think the report makes it clear that Forrester holds endpoint solution vendors to a high standard, and that they must provide a full spectrum of protection, including prevention, detection, visibility, and intelligence — all the essential elements required to address today's complex threat environment. While the "old guard" vendors struggle to address many of these requirements in a piecemeal approach, we founded CrowdStrike to achieve a higher purpose: to make threat protection seamless and simple and unleash the power of the cloud to protect endpoints. To do this, we needed to reinvent how endpoint security is delivered, becoming the first company ever to provide a complete end-to-end solution that unifies next-gen AV with EDR and managed hunting — all delivered via the cloud using a single lightweight agent. This is the only approach that can solve customers' real-world problems and actually stop breaches from occurring. We also realize that prevention, detection, and visibility are necessary, but customers also need to satisfy compliance requirements. The great news is that Falcon has already checked the PCI and HIPAA compliances boxes.
You'll be hearing much more in the coming weeks and months about Falcon's machine learning capabilities and our ability to completely replace antiquated signature-based AV. By augmenting yesterday's malware-centric approach with new cutting-edge techniques, including Indicators of Attack (IOAs) and built-in threat intelligence, we have truly created the next generation of prevention. Being the first to harness the power of the cloud and the power of the crowd by developing a purpose-built graph database lies at the core of our ability to provide true next-gen endpoint protection.
And this is just the beginning.. If you want to see why so many leading companies are choosing CrowdStrike, try it for yourself.