Engineering Manager Jennifer Wong on Leading with Empathy and Fearlessness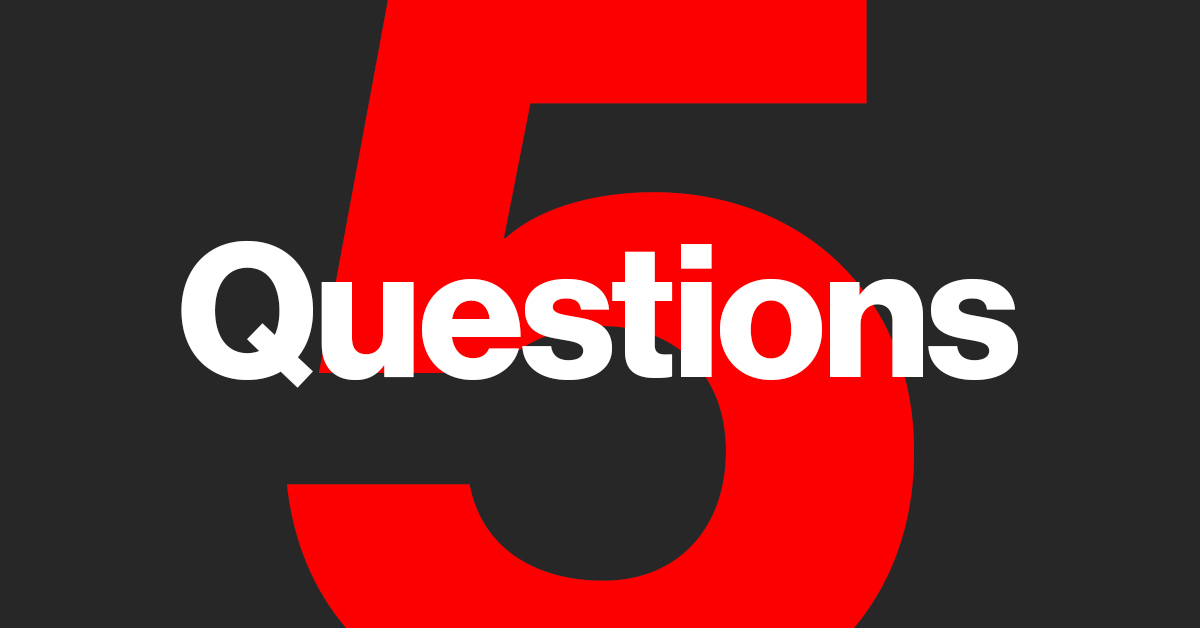 The year 2021 was a big one for Jennifer Wong: It marked the first full year she was in a new role, at a new company, in a new industry. Not only that, it was her first official management role too. After years of working as an engineer, Jenn decided it was time to lean into her potential as a leader and accepted an engineering manager position at CrowdStrike.
Q. In your experience, what's the difference between being an engineer and being an engineering manager?
There's quite a big difference. As an engineer, your primary objective is execution and delivery. You are engineering things. That means taking JIRA tickets, making sure you understand the requirements, writing code, pushing that code to production, working with designers to make sure the UI looks good and functions well, and engaging with QA to make sure the code works well. That's all measurable. You accept a task, finish the work and close the ticket. 
As a manager, my role is a lot more about connecting people, overseeing the work for the entire team and filling in the gaps. I sometimes describe my role as spackle because I connect a lot of the work that's going on and also take on the tasks that the rest of the team doesn't have time to do. 
Additionally, success measurement in my new job is a lot less concrete. It's not about completing tasks so much as evaluating how the team is performing, and just as importantly, how they're feeling. Are people delivering? Do they have the resources they need to get their job done? Is the team happy? Are they engaged? Those are the questions I need to be asking and are ultimately how my own performance is evaluated.  
Q. What's something that surprised you about this new role?
I'm surprised at how much of the job is connecting and coordinating. On an engineering team, being a manager isn't just assigning and reviewing work. It's making sure the right people are talking to each other. That in their discussions, they've covered the right points. That all the activity across the team is connected and integrated with the immediate group as well as other UI Engineering teams within our product group and other product groups. This can include cloud engineers, product and program managers, and pretty much anyone else on the UX team. 
That's especially important at CrowdStrike since we work at such an incredible scale. If someone changes code even in a simple way, it can impact other areas of the business. So a big part of my job is making sure that the team is working in a cohesive way and keeping the big picture in mind.  
Q. What are some of the key qualities you need to be a great manager?
First and foremost, empathy. I know that can feel like a soft word, but it's true. To be a great manager, you must be able to anticipate all of the ways a project can potentially go sideways. Many of those issues involve people: lack of communication, time zone issues, different working styles. As a manager, you need to address those areas proactively. And to be able to do that, you need to understand the people on your team and how they work. So it's a mixture of empathy and intuition. 
I also think you need some level of fearlessness. As a manager, you're the link between the people on your team and leadership. It's your job to vocalize and communicate potential issues or things that individuals would like to see changed. You also need to act as a moderator in a lot of cases. For example, when one team member is taking too long to get back to another team member. A good manager identifies the need for a discussion and then guides the conversation.
Q. What do you like most about being a manager?
I like working with people — and I also like working on technical projects. So this role is a great way for me to get the best of both worlds. I get great satisfaction from making things better for the engineers on my team. That's my goal: to make people's jobs better overall. I want them to grow and be rewarded for the work they do. 
Another thing I really love about being a manager is that I can have a strong impact on diversity, equity and inclusion on my team. As a manager, I set the tone for working in an inclusive way and ensuring the team is living up to the values of the organization. For example, something as small and simple as adding pronouns to my profile. The fact that I do that as a manager sets the tone for my team about the type of organization we want to be. 
In terms of equity, I have a view into how people are compensated and how people are treated across the team. As a manager, I have some say in making sure people are paid fairly and that they're treated well, that rules are enforced consistently across the team. This is something that's really important for underrepresented groups. Both historically and currently, women and racial minorities in the U.S. are underpaid compared to their white, male counterparts. This problem is compounded when you apply an intersection lens to the pay gap and consider more than just race individually or binary gender. As a woman of color myself, it's essential for me to change that narrative by taking action. 
Finally, because I'm in charge of hiring for my team, I can ensure that we are recruiting from a diverse group of applicants. I put in that extra effort to make sure that I'm hiring in a way that's going to contribute to the diversity of the team — because a more diverse team brings different perspectives and experiences, producing better results. And at the end of the day, that's what I'm here to deliver.
Q. What do you look for in a team member or new hire?
I look for folks who are communicative, collaborative and excited to learn. Being an engineer at CrowdStrike often entails discussing technical solutions with engineers across the stack, giving status updates to program and product managers, and assisting customer support folks. You need to be able to speak with many types of people and work together with them to develop solutions to very complex issues. 
Cybersecurity is a never-ending problem space, so an eagerness to learn new things will help any new CrowdStrike engineer. Other qualities I look for are empathy and humbleness. Especially as UI engineers, it's important to understand our customers and build accessible products that will work for them. It's also important to have those qualities to try to understand where your teammates are coming from and be able to admit mistakes. That's what allows us to progress and grow together. 
I'm really proud of how well my team works together and constantly helps each other. As they say, teamwork makes the dream work. 
Are you interested in joining Jennifer's team? Browse our job listings and internship program today.
Related Content