Better tech. Bigger mission. Bolder team.
We don't have a mission statement. We're on a mission—to stop breaches. Ready to join a mission that matters?
Why CrowdStrike?
CrowdStrike isn't just the next step in your career—it's a quantum leap forward.
Competitive Employee Stock Purchase Plan
Comprehensive Health Benefits
401(k) Plan (US Only)
Parental & Fertility Assistance
Remote-Friendly Work Culture
Health & Wellness Programs
Professional Development
Executive Coaching & Mentorship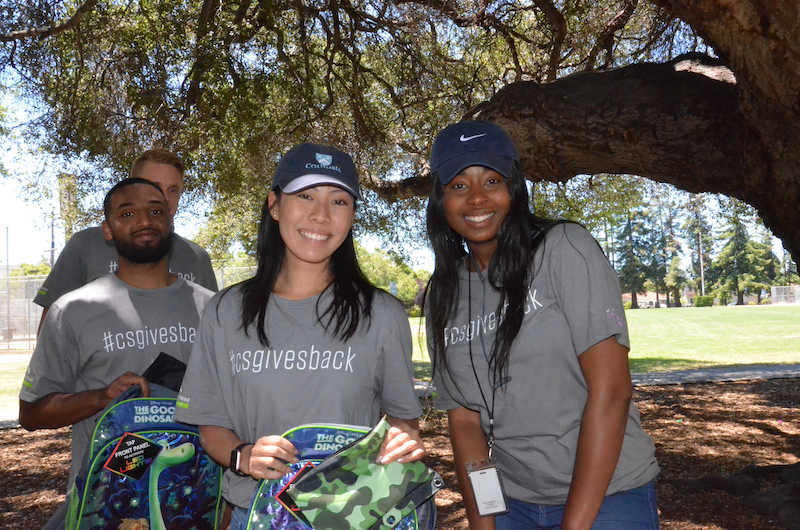 Our workplace recognitions
| | | | | |
| --- | --- | --- | --- | --- |
| ©️2021 Fortune Media IP Limited All rights reserved. Used under license. | | | | |
See what sets CrowdStrike apart.
Our Values
Our culture is built on the principles of autonomy, flexibility and trust, fostering a diverse, inclusive and supportive work environment that enables our people to push the boundaries of what's possible.
Our Vision
The world is our office. As a purpose-built remote-first company, we believe cultivating a connected culture for every employee, no matter where they are in the world, is a key ingredient in building a high-performing, diverse company.
Our Future
Innovation is at the heart of our organization. We draw on the collective experience and deep cultural diversity of our workforce to refine our business model—and upend it completely, if need be.
Our Mission
Our mission is to stop breaches and our purpose is a promise: to provide safety and security to some of the world's largest, most influential companies and, by extension, the billions of people around the world who use their services.
Our community
The CrowdStrike Foundation offers a variety of scholarships, grants and research programs to help develop the next generation of talent and resources in cybersecurity and AI.
"My experience at CrowdStrike has been inspirational. Every day feels like a celebration, whether it's cheering on your peers, receiving recognition for your work, or hitting big company milestones. The drive and positivity are contagious. "
Athena Y., Senior Recruiter
"CrowdStrike is a high-trust environment where individuals are given a lot of autonomy, but also the tools they need to get the job done."
Jenn W., Engineering Manager
"Imagine a company where they actually do what they preach and what it would be like. That's CrowdStrike."
Tom E., Principal Engineer
"CrowdStrike is a very exciting place to be. We're growing faster every day and we're making a real difference."
Elodie P., Sales Operations
CrowdStrike is aware of scams involving false offers of employment with our company. The fraudulent interviews and job offers use fake websites, email addresses, group chat and text messages. Be aware that we never ask candidates for personal info, IDs or bank information during the interview process. We do not interview prospective candidates via instant message or group chat, and do not require candidates to purchase products or services, or process payments on our behalf as a condition of any employment offer.
For more information or if you have been targeted please reach out to recruiting@crowdstrike.com.