One Platform.
Complete Protection.
Secure the most critical areas of enterprise risk – endpoints, cloud workloads, identities, and data – with CrowdStrike.
DISCOVER THE CROWDSTRIKE
FALCON PLATFORM
The Key to

Stopping Breaches
The CrowdStrike Falcon® platform is powered by cloud-scale AI running on the
proprietary Threat Graph database and patented smart-filtering technology to deliver rapid and scalable deployment,
superior protection and performance, reduced complexity and immediate time-to-value.
CROWDSTRIKE
SECURITY CLOUD
Defend enterprise organizations without compromising speed and performance with a cloud-based architecture to secure workloads and workforces anywhere and at any given time.


Achieve speed, accuracy and context with massive scale



Meet your needs with flexibility and extensibility



See immediate time-to-value with no additional hardware or software requirement



Eliminate complexity and simplify deployment to drive down operational costs



Meet your compliance and regulatory requirements with regional cloud options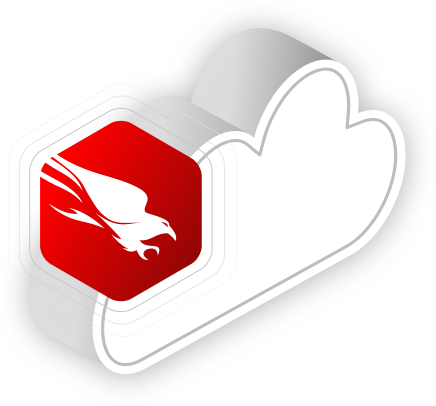 Crowdstrike
Threat graph
Powered by cloud-scale AI, Threat Graph is the brains behind the Falcon platform:


Continuously ingests and contextualizes real-time analytics by correlating across trillions of events



Automatically enriches comprehensive endpoint and workload telemetry



Predicts, investigates and hunts for threats happening in your environment and accelerates response
HUNTS
15+ Petabytes
Global Telemetry
PROTECTS
2+ Trillion
Vertices
140+ Million
IOA Decisions/Second
SINGLE, UNIVERSAL AGENT AND POWERFUL APIs
An intelligent, lightweight agent unlike any other blocks attacks — both malware and malware-free — while capturing and recording endpoint activity. Leverage rich APIs for automation of the CrowdStrike Falcon platform's management, detection, response and intelligence


Minimal impact on endpoint performance and end-user productivity



Accelerated threat investigation and response with smart-filtering technology to capture and record relevant host activity



Easy deployment with cloud-based architecture for speed and instant operationalization — no reboots required after installation



Optimal performance by automating and managing all platform functionality with APIs



Seamless integration with existing workflows and CI/CD pipelines
MODULARITY
The CrowdStrike Falcon platform is designed as a highly modular and extensible solution that ensures that customers can solve new security challenges with a single click — without the need to re-architect or re-engineer the solution, removing friction associated with security deployments.
CrowdStrike Store is an enterprise marketplace with native CrowdStrike applications and third-party applications fully integrated with the platform for customers to try, deploy and purchase.
Watch how CrowdStrike detects and protects
See CrowdStrike Falcon in action. This industry-leading solution unifies the technologies required to successfully stop breaches, including true next-gen antivirus and endpoint detection and response (EDR), managed threat hunting, and threat intelligence automation, delivered via a single lightweight agent.
Get to Know More About CrowdStrike Falcon Platform