CrowdStrike Falcon® for IT
Ask. Answer. Act.
The world's leading AI-native cybersecurity platform for IT automation.
Falcon for IT: The future
of IT automation
Bridge security and IT gaps to ask, answer, and act on any question across the IT estate, as part of the unified CrowdStrike Falcon® platform.
Why choose Falcon for IT?
Falcon for IT extends the CrowdStrike Falcon platform to automate IT and security workflows with an end-to-end, visibility-to-action lifecycle. With Falcon for IT, teams can immediately leverage the platform's single lightweight agent to solve the most critical IT automation use cases.
Ask a question
Use plain-language generative AI prompts to run queries and get real-time visibility for any system, compliance, and performance data on any asset — across any operating system — with CrowdStrike® Charlotte AI.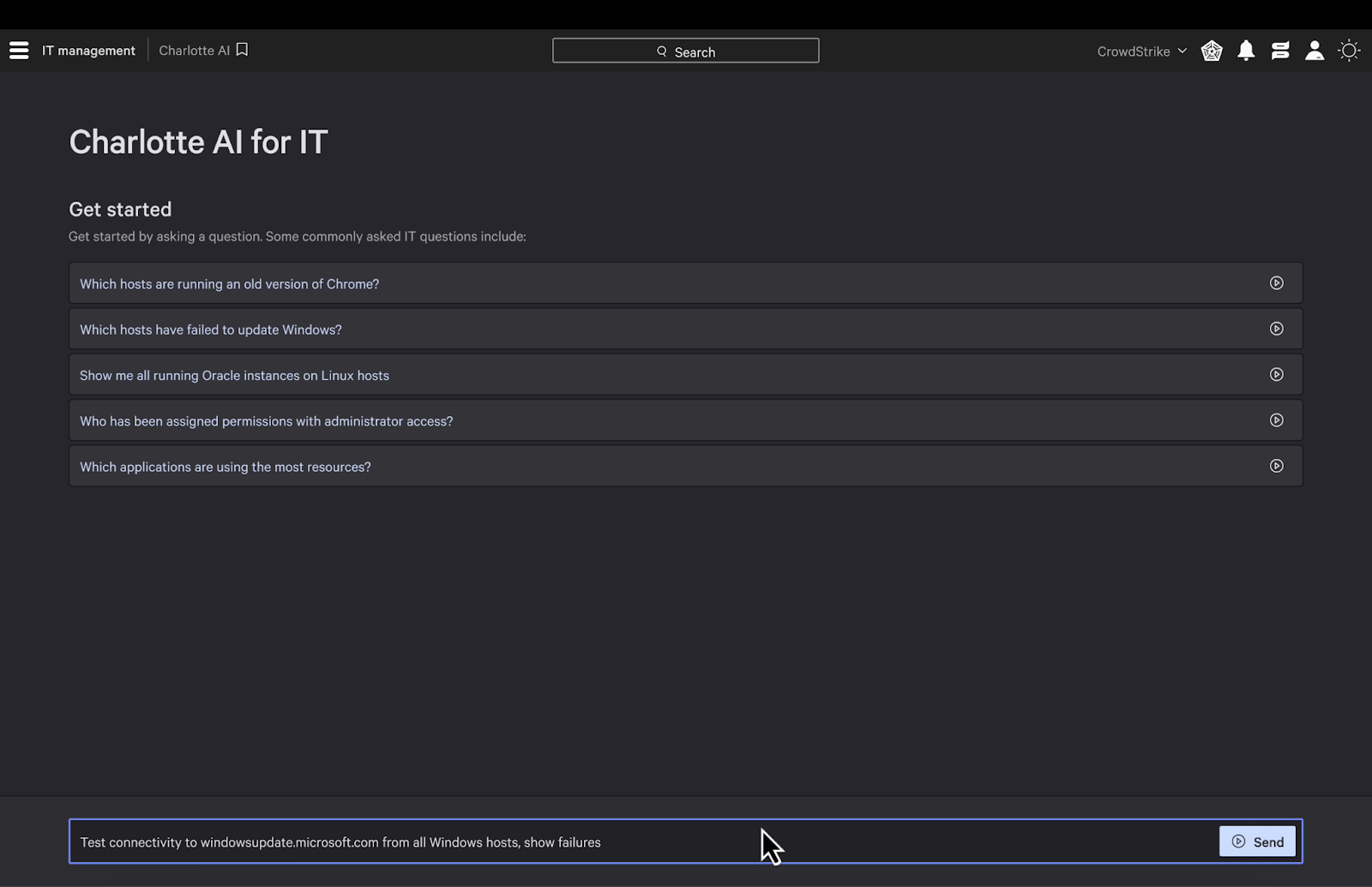 Get an answer
Instantly understand the current state of all enterprise assets to rationalize the IT estate, support a remote and global workforce, and optimize the employee experience by resolving problems remotely.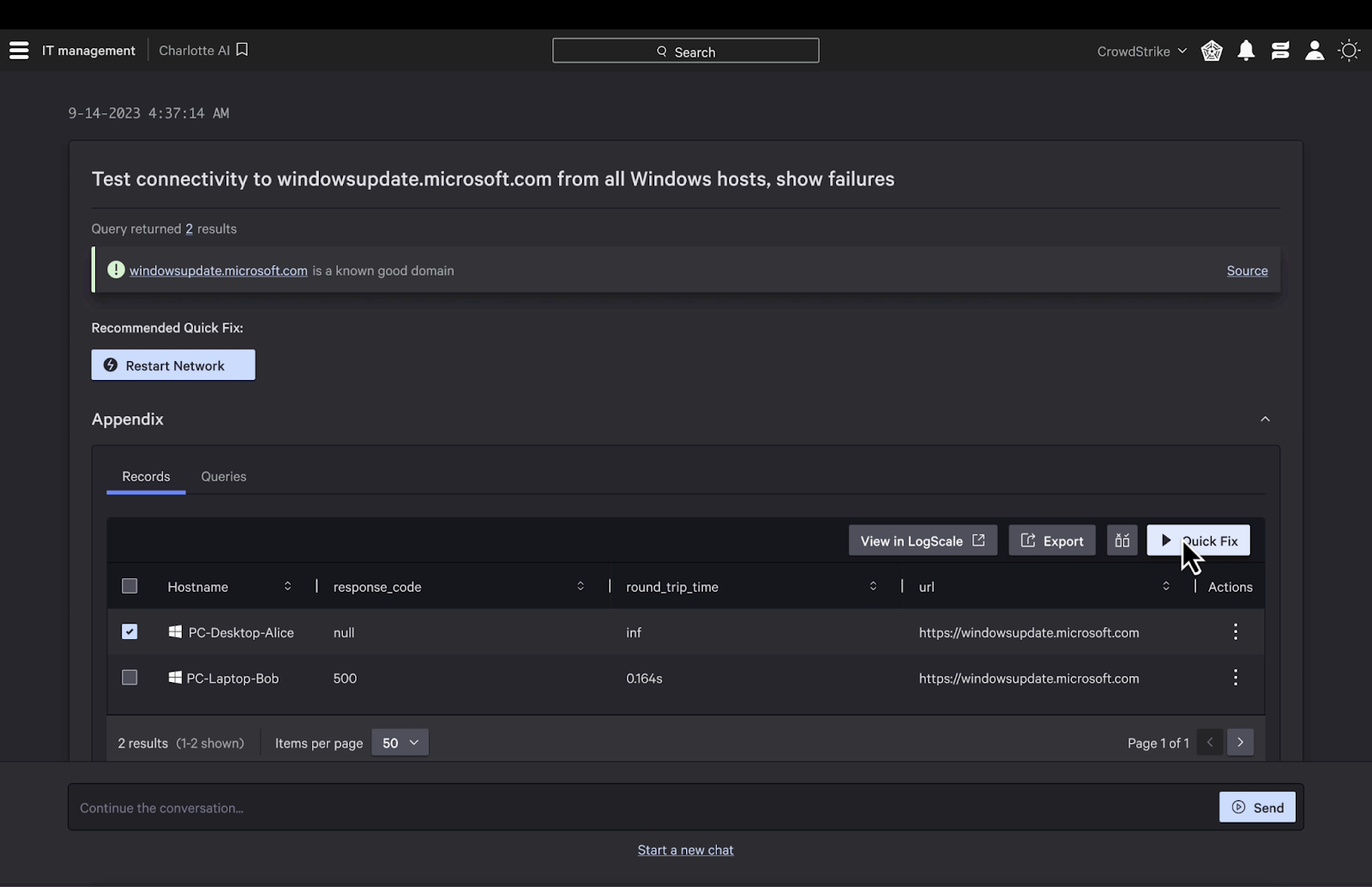 Take an action
Automate remediation directly on assets to rapidly fix issues, such as installing missing patches or changing endpoint policies, with an out-of-the-box Quick Fix library or custom workflows via CrowdStrike® Falcon Fusion's automation framework.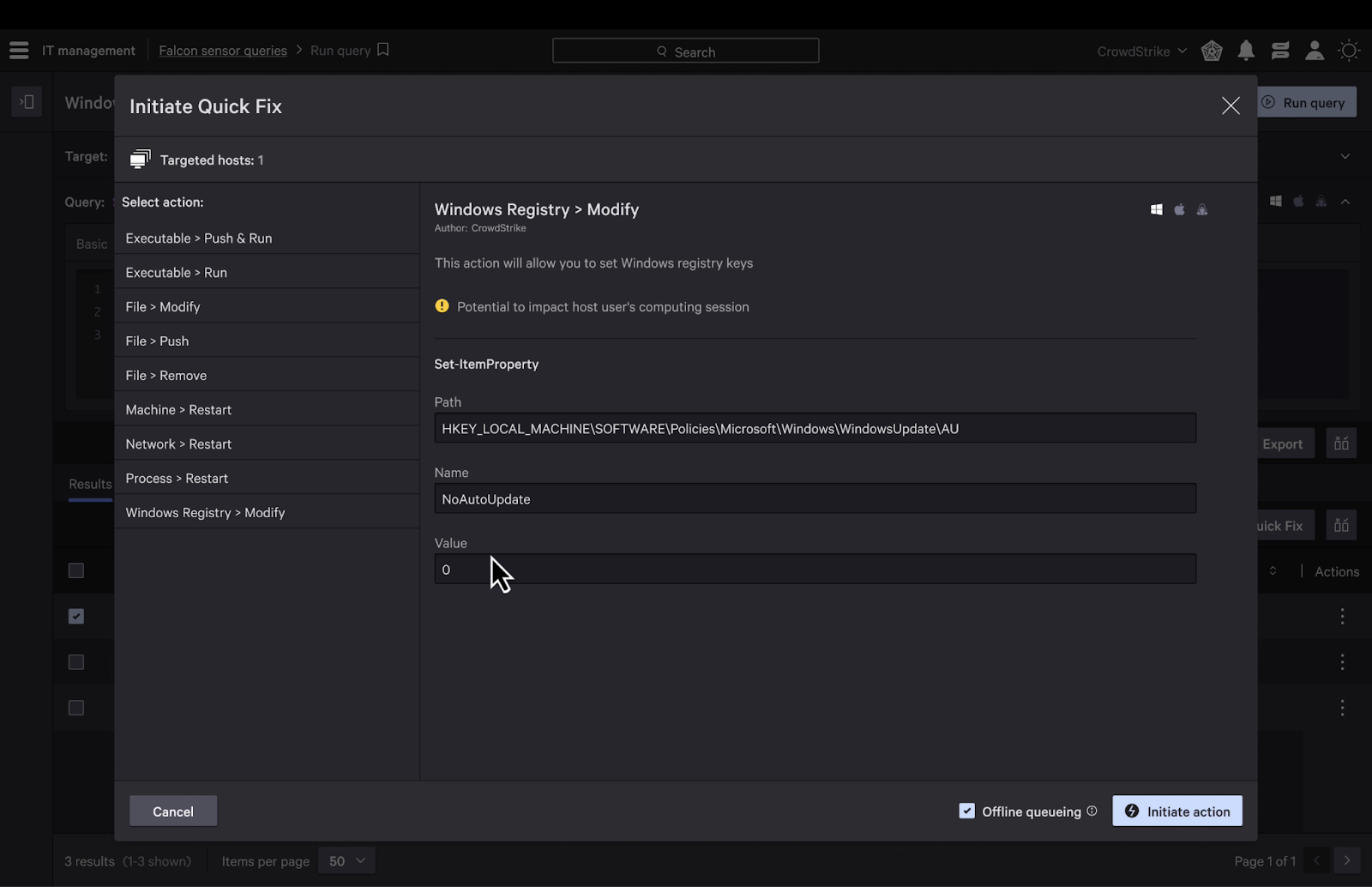 Monitor the problem
Continuously monitor the state of CrowdStrike-managed assets, including system utilization, compliance status, running services, and performance with intuitive, flexible dashboards.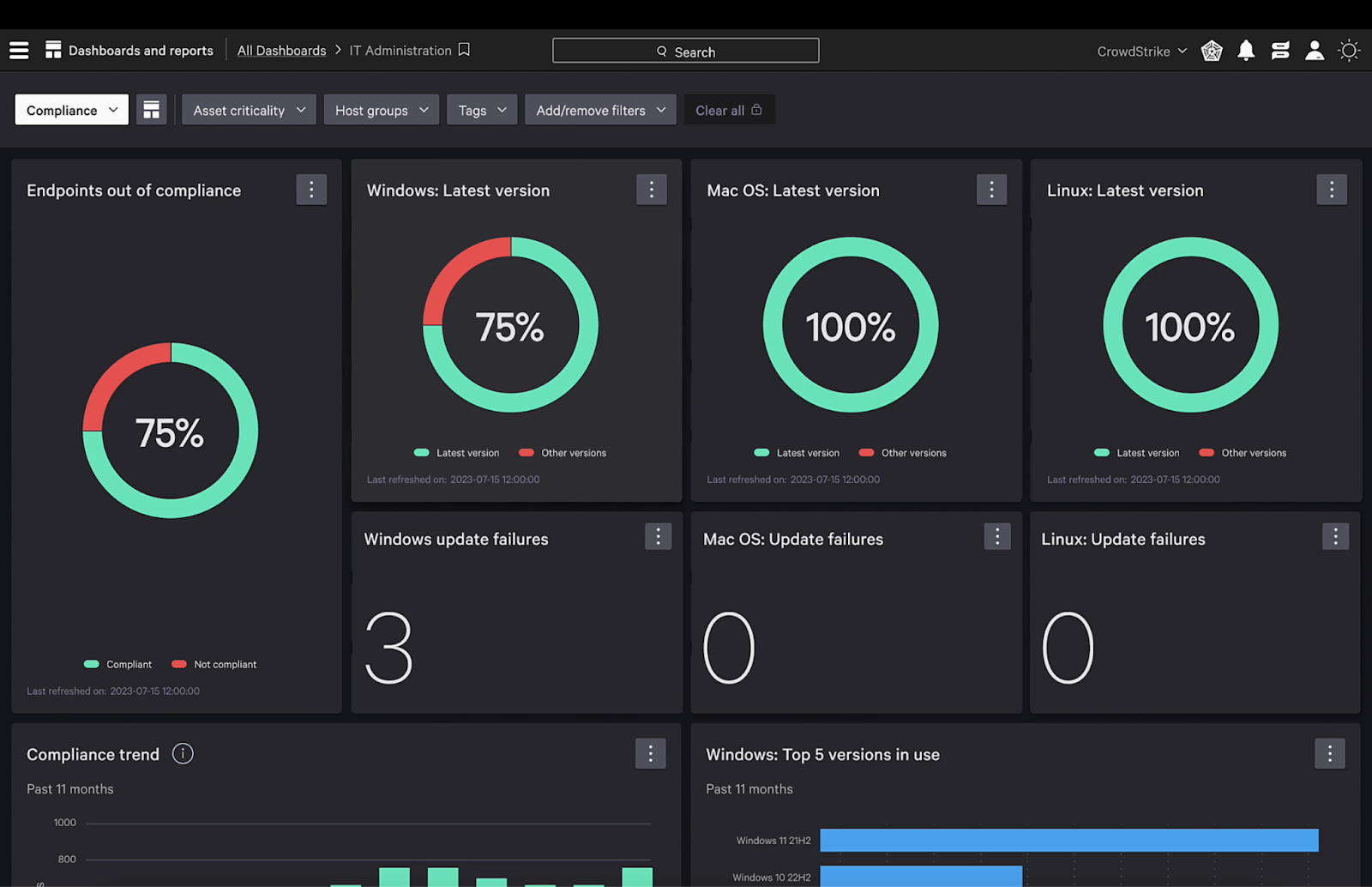 Natively integrated with the unified
Falcon platform
Falcon for IT extends CrowdStrike's cloud-native architecture, unified data, and lightweight agent to deliver complete cybersecurity consolidation that removes the need for complex and expensive IT and security point products. Now, teams can immediately leverage their existing endpoint deployments to solve the most challenging IT automation use cases.
See Falcon for IT in action