A Behind-the-Scenes Look at the Life of a CrowdStrike Engineer with Sorabh Lall, Senior Engineer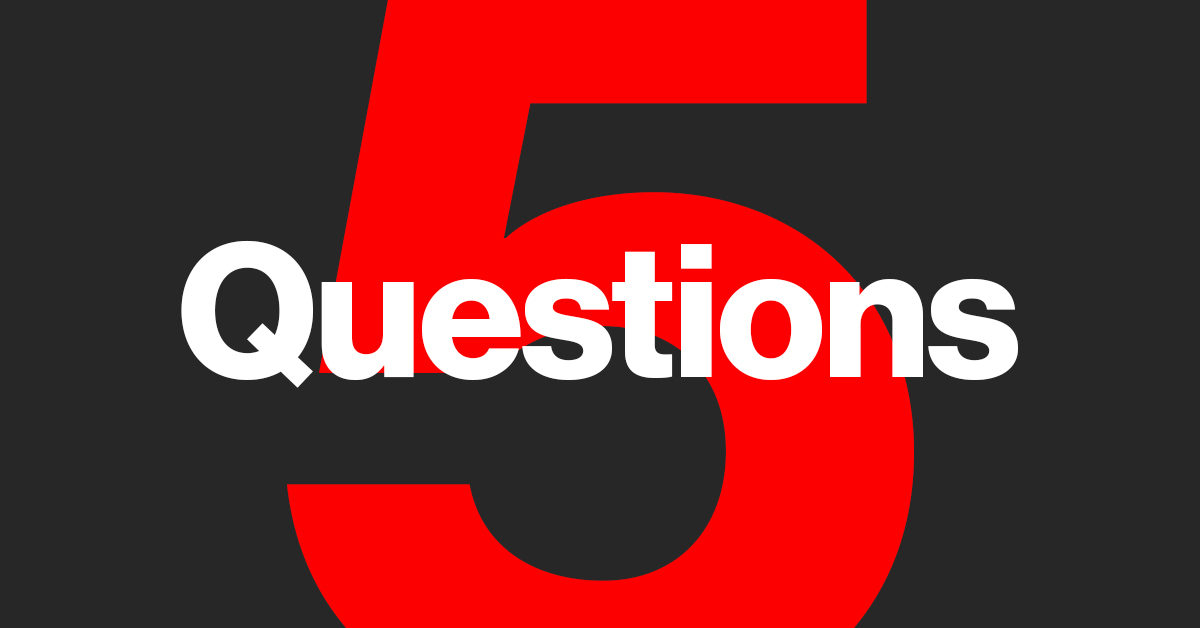 Cybersecurity is all about anomalies — and perhaps no one can prove that point better than Sorabh Lall. As a senior engineer with a background in cybersecurity, his skills and experience are in hot demand across the industry — so what made him want to come to CrowdStrike? 
In our latest installment of 5 Questions, we sit down with Sorabh to learn more about his journey into the security field and, ultimately, to CrowdStrike.
Q: How did you make your way into cybersecurity and to CrowdStrike?
When I did my Masters in computer engineering back in 2012, there wasn't much awareness about cybersecurity. There weren't loads of big companies selling a robust suite of security products. So at that time, schools were not very focused on having security-specific programs, though that's changed today.
I segued into this field with a more general background and a networking specialization. When CrowdStrike came on my radar, I was working on a project that was using Cassandra as a backend. We had an issue where at peak traffic time the service's performance was getting hammered due to frequent compaction cycles. During the investigation to solve it, I stumbled on a new time-window-based compaction strategy that was designed to work with time-series-based data — and that new strategy was designed and built by CrowdStrike. 
I was very intrigued to learn about this small security startup that was working with such a phenomenal amount of data that they had to invent their own compaction strategy to assist them with where they wanted to be.
Q: Tell me about that. What was the interview process like?
One of the unique experiences about interviewing at CrowdStrike is that people are more interested in learning about you rather than showing off what they know. The process began with a design question that I was given in advance of my interview. I had ample time to prepare and then I presented my idea and design. Everyone gets a design question when they interview in cloud engineering, from a junior software engineer to a VP position.
As an engineer, that was really refreshing. So often, we leave an interview saying, "Hey, why didn't you ask me questions that are more relevant rather than all those coding questions that nobody cares about?" I feel like CrowdStrike didn't make that mistake. So that was the tipping point for me — the moment when I realized I really wanted to work here.
Q: What do you find most rewarding about working at CrowdStrike?
The rewarding part of the job is knowing that our products actually work. We hear that from our customers and see all of this positive news coverage about the company. That definitely gives you a sense of pride and validation that your work matters. We're starting from a point where we can focus on improving our offering as opposed to proving ourselves. I think that's a very unique position to be in, a once-in-a-lifetime opportunity, really — especially in the security world, where a lot of new companies are popping up and they're trying to do their best but can't compete.
Q. What else do you find unique about the culture here?
At CrowdStrike, there is a sense of trust and responsibility for employees. That comes from the execs, but also from the people all around you. When you're working on a project, you have the full decision power of how you want to do things. There will be people around to help you, to guide you and to nurture you, but the decision-making is still on you. That trust and responsibility helps you grow a lot.
Q: OK, enough about work, what do you do for fun?
Outside of work I try to stay active, going for hikes and working out. I volunteer at a local food bank each week, or at least I did before COVID-19 hit. I also play rink hockey — it's sort of like ice hockey, but instead of blades, we have quad skates with wheels. I competed in the U.S. Nationals last year while I was working at CrowdStrike, and that was pretty fun. 
Are you interested in working with Sorabh at CrowdStrike? Head to our Resource & Engagement Portal at GopherCon 2020 where you can find out how to meet our team and talk all things cyber: https://www.gophercon.com/page/1623781/crowdstrike 
Not attending GopherCon? Check out the CrowdStrike Careers page to learn more about our teams, our culture and current open positions.
Additional Resources: