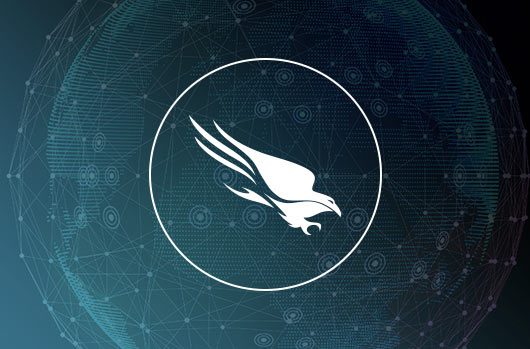 IDENTIFY: *NEW* Offerings from CrowdStrike Services 
In my former life as Principal Cyber Security Systems Engineer for a DoD contractor, I was witness to many targeted attacks.  During my tenure, we enlisted the help of another "well known" player that focuses on dealing with targeted attacks and provides incident response services.  After extensive research, I believed that we were using the latest and greatest technology and intelligence.
Then I met George Kurtz, who introduced me to cutting-edge technology powered by real-time intelligence. I immediately saw the unprecedented capabilities and understood how this view of security will fundamentally change the threat landscape. After one meeting, I knew that CrowdStrike was going to become the answer to securing businesses and protecting intellectual property. Without question, it was time to follow Shawn Henry's lead and join the mission.
Six months ago, Shawn enthusiastically took the reins of the newly formed CrowdStrike Services with the intention of building it into the world-class organization that exists today. The team has significantly increased in size and has evolved capabilities across three offerings: IDENTIFY, RESPOND, and STRIKE.
The division has recruited top talent in the areas of targeted attack detection, mitigation and remediation, as well as professional services delivery. With a wide breadth of knowledge across the security spectrum, the team can be rapidly deployed to address many aspects of incident response and threat identification.
So, what differentiates CrowdStrike Services from other companies that offer similar capabilities?
Behind CrowdStrike Services lies a government-quality Intelligence team that powers everything we do, from Services to Technology. During every engagement, CrowdStrike uses real-time adversary intelligence to enhance IR operations and proactive defense. The day has now arrived when we can tell you more than the 'what'. We focus on linking the WHO, WHAT, and WHY. This key differentiator empowers CrowdStrike Services to protect your intellectual property and go beyond the malware to IDENTIFY targeted attackers.
With the power and mission of the Intelligence team behind us, we're pleased to offer a full range of IDENTIFY services offerings to both the public and private sector. Focusing on the who, what, and why, the IDENTIFY offerings leverage proactive security to hunt adversaries who bypass defense in depth. Over the course of the three-part HUNT or BE HUNTED blog series we'll provide a detailed look into each service offering and walk through scenarios to show them in action.
Here's a look at what's to come.
IDENTIFY: SHAPE (Strategic Hunting and Pursuit of the Enemy) Assessment
CrowdStrike's SHAPE Assessment helps IDENTIFY existing compromised systems, while providing counterintelligence and recommendations to help mitigate future targeted attacks. Through hunting operations, which leverage targeted host and network-based visibility as well as victim threat profiling, we identify the adversary and find out what they're after.
IDENTIFY: DNS Monitoring
Supported by CrowdStrike Intelligence, DNS Monitoring allows for CrowdStrike Services to IDENTIFY intrusions into our clients' networks. By tracking DNS changes worldwide, we are able to successfully detect and mitigate targeted attacks.
IDENTIFY: Email Monitoring
Consuming CrowdStrike Intelligence, Email Monitoring provides an additional layer of security to IDENTIFY the commonly used attack vector of spear phishing. Using techniques different from SPAM  or AV technology, this service is able to quickly IDENTIFY common attack methods without disruption to business process.
Blending our real-world experience with the above offerings, CrowdStrike Services fundamentally change how organizations IDENTIFY advanced attackers on their networks. The CrowdStrike team has an unmatched ability to hunt the adversary, remove them from the network, and proactively keep them out.
For more information on CrowdStrike Services or any of our IDENTIFY offerings, please contact us at
services@crowdstrike.com
or 888.512.8906 x 700.
**********
LIVE Webcast: REGISTER NOW!
For an in-depth and interactive look into a current threat actor,
REGISTER NOW
for our upcoming live webcast featuring Adam Meyers, Director of Intelligence, and Jeff Wilson, Principal Security Consultant.
Invasion of the Adversary: HUNT or BE HUNTED
Tuesday, November 27th | 2pm EST / 11am PST