Modernize Log Monitoring to Accelerate Digital Transformation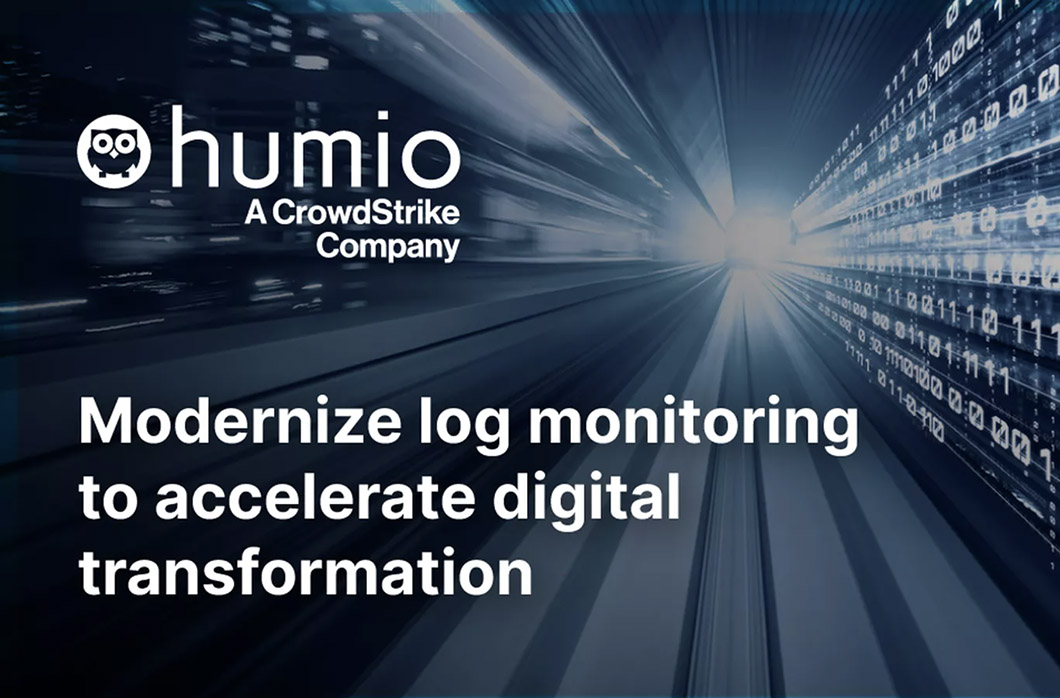 This blog was originally published May 12, 2021 on humio.com. Humio is a CrowdStrike Company.
Events over the past year have driven many organizations to accelerate their digital transformation efforts. Customers are expecting faster, better, and cheaper services. Competition is getting tougher. Having digital agility keeps you ahead in the marketplace. Increasingly that means moving applications to the cloud. Unfortunately, a traditional log management platform doesn't provide the visibility and speed organizations need to effectively manage and secure the distributed environment. They need a modern approach to log management.
A new report from Everest Group reveals that enterprise adoption of cloud-native applications has quadrupled over a three-year period. The use of cloud-based application development techniques is increasing as well. According to Everest Group, among the most important factors contributing to successful IT modernization efforts are "evolving the technology stack to include next-generation application development concepts such as microservices, containers, service mesh orchestration, and serverless." 
The Need to Modernize Log Management
Digital transformation efforts like the increased adoption of cloud-native applications and next-generation application development concepts enable enterprises to become more agile and customer centric. However, these technologies also increase the volume, velocity, and variety of log data, and it becomes much more than a traditional log management platform can handle.
Modernizing your approach to log management may not be the first thing that comes to mind when it comes to digital transformation, but it's critical. The modern IT environment is highly distributed, complex, and ephemeral – virtual resources that are here today are gone tomorrow. A modern approach to log management provides visibility, enabling you to see in real time what's going on in the environment and providing a record of what has happened in the past.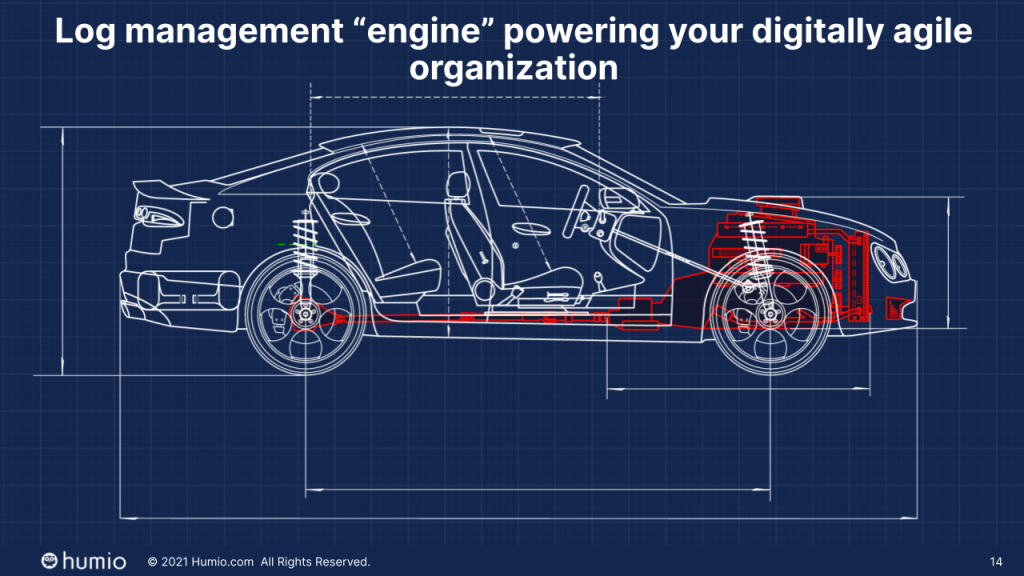 Visibility is important for a number of reasons. Given all the components that comprise a single application, troubleshooting issues and uncovering root cause is particularly challenging without full visibility. Not only does full visibility enable you to more easily home in on issues, but you can also proactively identify and resolve anomalies before they impact application availability and reliability. Thus, visibility allows you to adhere to SLAs and maintain a satisfactory user experience.
Visibility is also critical for threat hunting and detecting and remediating cybersecurity threats. Oftentimes, digital transformation increases the size of the attack surface. When organizations use a traditional log management solution that limits log collection, the growing attack surface becomes riddled with more and more blind spots. As a result, SecOps has an incomplete picture of any malicious activity, which increases the time it takes to put the pieces together and detect and remediate a threat.
There's one more reason organizations should prioritize modernizing their log management platform as part of their digital transformation initiative: regulatory compliance. A modern log management platform helps you comply with regulatory requirements by providing low-cost storage of data for long periods of time.
How to Modernize Your Approach to Log Management
First things first: log everything. Log data gives you visibility into your IT environment. No log data, no visibility. If you want to see it, you need to log it. Vice President and Chief Technology Officer of Amazon.com Werner Vogels agrees:
"Back at the first re:Invent, I made a bold statement. I told you to "Log everything!" and I meant it… Log everything. Logs are the source of truth for what's going on at any given moment inside your infrastructure." — Werner Vogels, Vice President and Chief Technology Officer, Amazon.com
The decision to log everything will likely require you to replace your traditional log management platform with a modern solution that eliminates the constraints around logging everything. A modern log management platform is architected for enterprise scalability and speed. An index-free architecture and advanced compression algorithms make it possible to store and search high volumes of logs affordably and blazingly fast. Streaming capabilities provide real-time observability while a flexible query language empowers users to explore data at will.
If your digital transformation efforts have progressed without your log management platform, it's time to make a change. Humio is a modern log management platform purpose-built to log everything. It transforms log management to provide visibility into complex, distributed, and ephemeral IT environments.
Additional Resources
Related Content