Data Center Protection and Security for Physical, Virtual, and Cloud Servers
DATA CENTER
The arrival of virtualization and cloud technologies has spurred considerable innovation and flexibility within the data center. Organizations are increasingly embracing these operational and efficiency benefits, however, securing the data center and the high value data in it is vital. CrowdStrike Falcon® has been designed to extend protection across the data center, whether physical, virtual or in the cloud.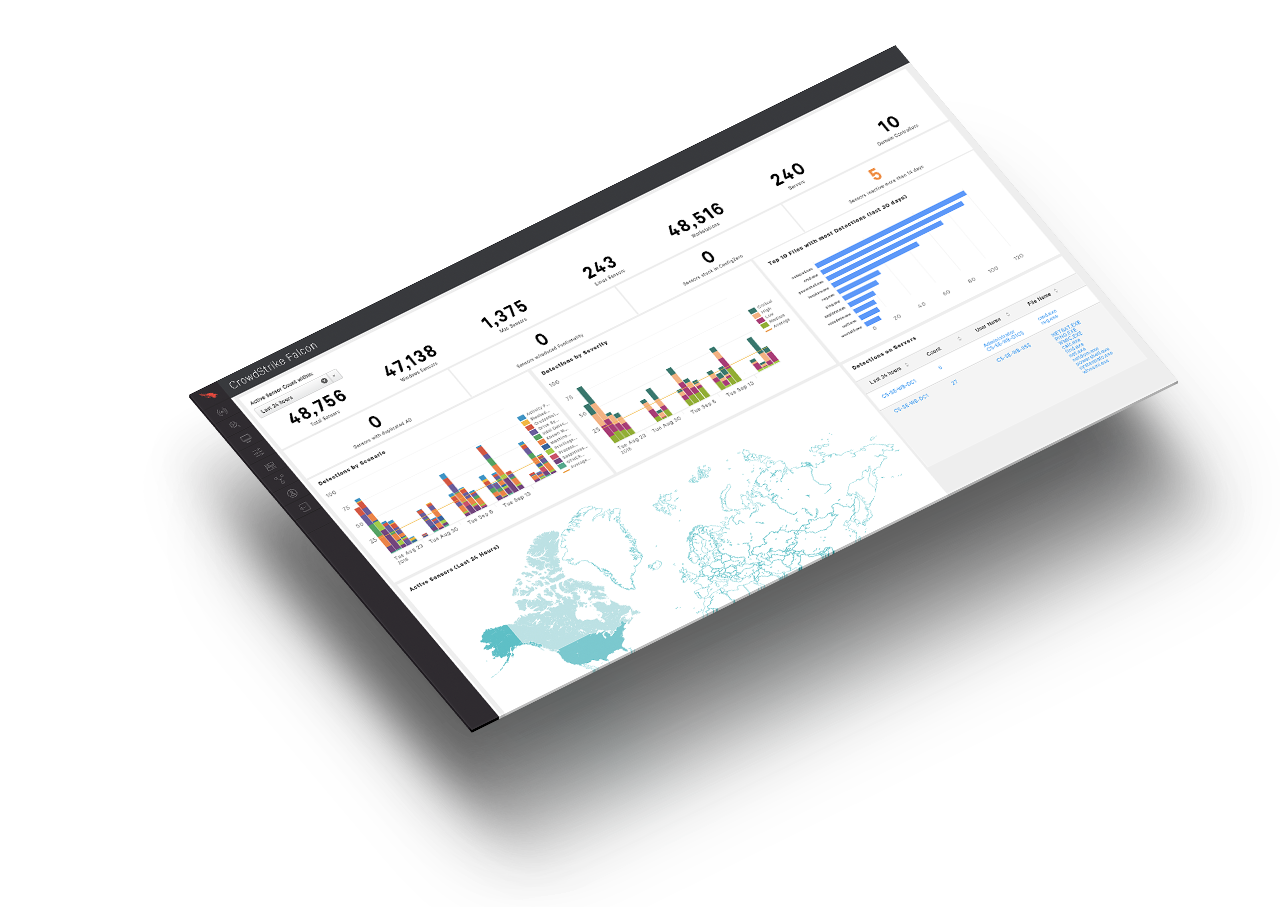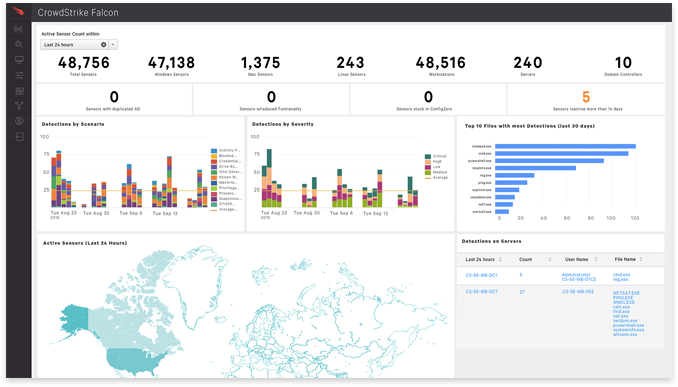 CrowdStrike Falcon delivers maximum protection
Remove complexity and improve performance to the data center — whether
physical, virtual or cloud-based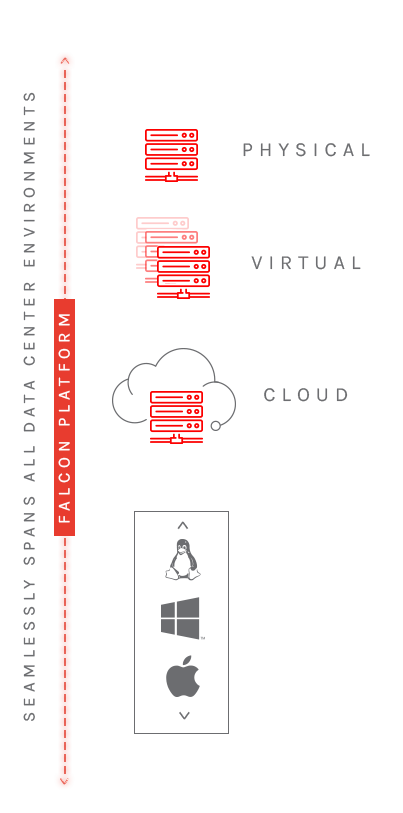 CrowdStrike Falcon strikes the balance needed in today's data center by providing unrivaled protection with best-in-class prevention, detection and response. The Falcon platform delivers security that actually contributes to the simplicity, flexibility, manageability and scalability benefits that IT operations expect from their modern data centers.
THE BENEFITS OF CROWDSTRIKE FALCON FOR THE DATA CENTER
SPEED
Protection is delivered without it getting in the way or bogging down the data center — no scans, no signature updates, no reboots. And it is fast to deploy — there is no complex security infrastructure to manage. Simply install the single lightweight Falcon sensor and you are done.
SIMPLICITY
CrowdStrike Falcon works in all three data center types: physical, virtual and cloud. It works with every cloud platform including Amazon AWS, Google Cloud Platform and Microsoft Azure — and it works with any and all hypervisors. The Falcon sensor also supports Windows, Linux and macOS at the kernel level.
ULTIMATE PROTECTION
An organization's internet-facing servers are constantly under attack. CrowdStrike Falcon provides protection against all attack types: from mundane and opportunistic, to highly targeted and sophisticated. CrowdStrike provides protection against the threats that AV and application whitelisting miss.
DOWNLOAD SOLUTION BRIEF
"We always look for highly effective solutions that align to our enterprise security ecosystem and cyber defense strategy. CrowdStrike exceeded our expectations. They enabled ADP's Cyber and IT organizations to consistently manage and better protect our data center platforms around the globe while also leveraging our existing investments and resources through innovative technology and advanced API capabilities."
What CrowdStrike falcon brings to
your data center
In today's increasingly complex world, the data center is at the heart of collecting, storing, processing and distributing information — the lifeblood of the modern organization. You need a data center security solution that offers:
PROTECTION

IOAs protect against sophisticated attacks

Falcon OverWatch™ provides a layer of oversight and analysis to ensure that threats don't get missed

Falcon sensor provides kernel-level protection for Windows, Linux & macOS

AV Comparatives has designated CrowdStrike Falcon as the industry's first "NGAV Approved" AV replacement solution

Falcon can help organizations' efforts with respect to PCI, HIPAA, NIST & FFIEC compliance
PERFORMANCE

Limitless scalability as your data center grows — there is no need for additional controllers or servers

No intrusive reboots

No performance-degrading "scan storms"

No disruptive signature updates
CONTROL

Manage all servers — on or off the network — from a single console

Protection policies are highly configurable and easily managed

Immediate real-time containment of a system when necessary

Virtual Desktop Infrastructure (VDI) — support both persistent and non-persistent instances
Visibility

Kernel-level visibility provides complete oversight of server activity

Discover and investigate current activity: Go back one second, one day or even one year — all activity is at your finger-tips