Network Security Monitoring & IT Hygiene: Falcon Discover
ENABLING IT HYGIENE
You need to be prepared to face any and all attacks — but you can't fix what you can't see. Organizations need the complete visibility provided by Falcon Discover™, a security hygiene solution that allows you to identify unauthorized systems and applications in real time across your environment, and remediate issues quickly to improve your overall security posture.
Falcon Discover is powered by the Falcon agent and the CrowdStrike® cloud to deliver visibility without affecting endpoint performance.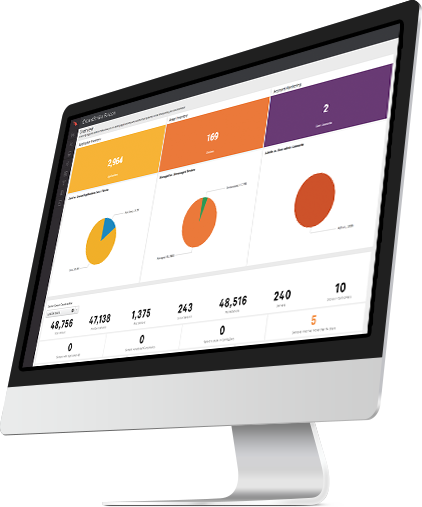 WHAT IF YOU COULD FIND ANSWERS TO IMPORTANT BUT HARD QUESTIONS

WHAT ENDPOINTS - PHYSICAL, VIRTUAL AND EC2 INSTANCES - ARE ON MY NETWORK?

WHERE ARE ADMINISTRATOR CREDENTIALS BEING USED IN MY NETWORK?

WHAT APPLICATIONS ARE MY USERS RUNNING?

WHICH ONES ARE MINE AND WHICH ONES ARE "ROGUE"?
FALCON DISCOVER - BRINGING ANSWERS TO YOUR IT HYGIENE QUESTIONS
APPLICATION VISIBILITY
See what apps are CURRENTLY running on which hosts – without impacting your endpoints. Determine when each application was originally launched, and pivot to other endpoints currently running the same app to gain more context. Find usage per application or by host.
CREDENTIAL USE
Gain visibility into the use of administrator credentials across your enterprise and spot if they are being used inappropriately or out of context.
IDENTIFY ROGUE SYSTEMS
Eliminate unprotected and unmanaged systems — a weak link that can create a bridge for adversaries to penetrate your network. Identify rogue systems to assess and remediate that vulnerability.
REDUCE LICENSING COSTS
Real-time application inventory helps eliminate costly licensing fees by potentially identifying unused applications while satisfying your organization's operational needs.
FALCON DISCOVER - BRINGING ANSWERS TO YOUR IT HYGIENE QUESTIONS
Falcon Discover provides immediate insight into your endpoint environment via the Falcon Management Console. View real-time and historical application and asset inventory information, and ensure admin and user account compliance.
USE CASE #1
APPLICATION SECURITY HYGIENE
Instantly identify outdated software, as well as the systems running these applications. Drill down to the specific processes executed by these applications and take a proactive approach to maintaining your network's security hygiene.
USE CASE #2
PASSWORD POLICY ENFORCEMENT
Account monitoring empowers you to keep passwords up-to-date and ensure that your password policies are enforced.
USE CASE #3
ADMINISTRATOR ACCOUNT USAGE MONITORING
Falcon Discover enables you to view all administrator accounts and their activity to determine potentially malicious admin activity.
USE CASE #4
EC2 VISIBILITY & MANAGEMENT
Provides detailed visibility over EC2 instances, highlighting instances that do not have the Falcon sensor installed. For Falcon-enabled EC2 instances, rich AWS-specific context is presented, enabling timely, effective triage and response for security events.