CrowdStrike Falcon® FileVantage
The world's leading AI-native platform for unified file integrity management
Address compliance needs with one agent for endpoint security and file integrity management.
Why choose FileVantage
Central visibility
Gain central visibility into all critical file changes with relevant, intuitive dashboards displaying valuable information on what changes, who changed it, and how the files and folders were changed.
Added insight from threat intelligence data
FileVantage provides IT staff additional context with added threat intelligence and detection data. Staff can quickly target file change data with any relevant adversary activity.
Increase overall efficiency
Oversee all file changes with summary and detailed view dashboards - reduce alert fatigue by quickly targeting changes to critical files and systems.
Technical features
Central visibility for all critical assets
Fulfill compliance requirements
Meet PCI, CIS Controls, Sarbanes-Oxley Act and other regulatory bodies to fulfill monitoring requirements.
See unauthorized modifications to all relevant critical system, configuration and content files.
Gain instant visibility on all critical folders and registry changes.
Maintain integrity of critical hosts with continuous, active monitoring.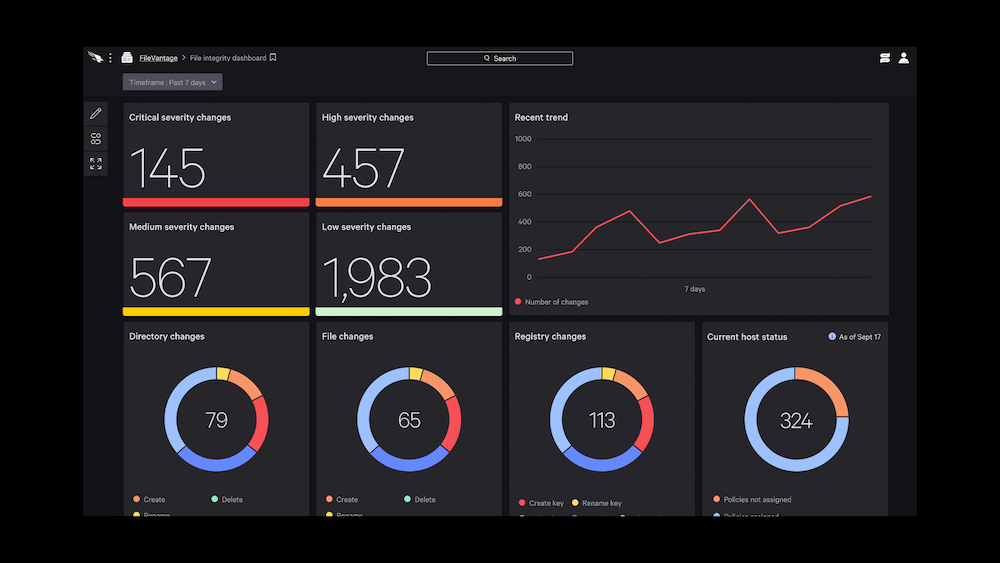 Reduce alert fatigue
Use pre-defined and custom policies to gain added efficiency and reduce alert volume.
Create new policies based on all critical files, folders and registries, as well as users and processes.
Set severities for each policy created.
Enable or disable policies, and add granular inclusions and exclusions to control false alarms.

Use detection data for added insights
Quickly target file, folder and registry changes and see how they relate to active detections.
Pivot into threat intelligence to learn how asset changes relate to adversary activity.
Use added detection data to prioritize remediation around affected files.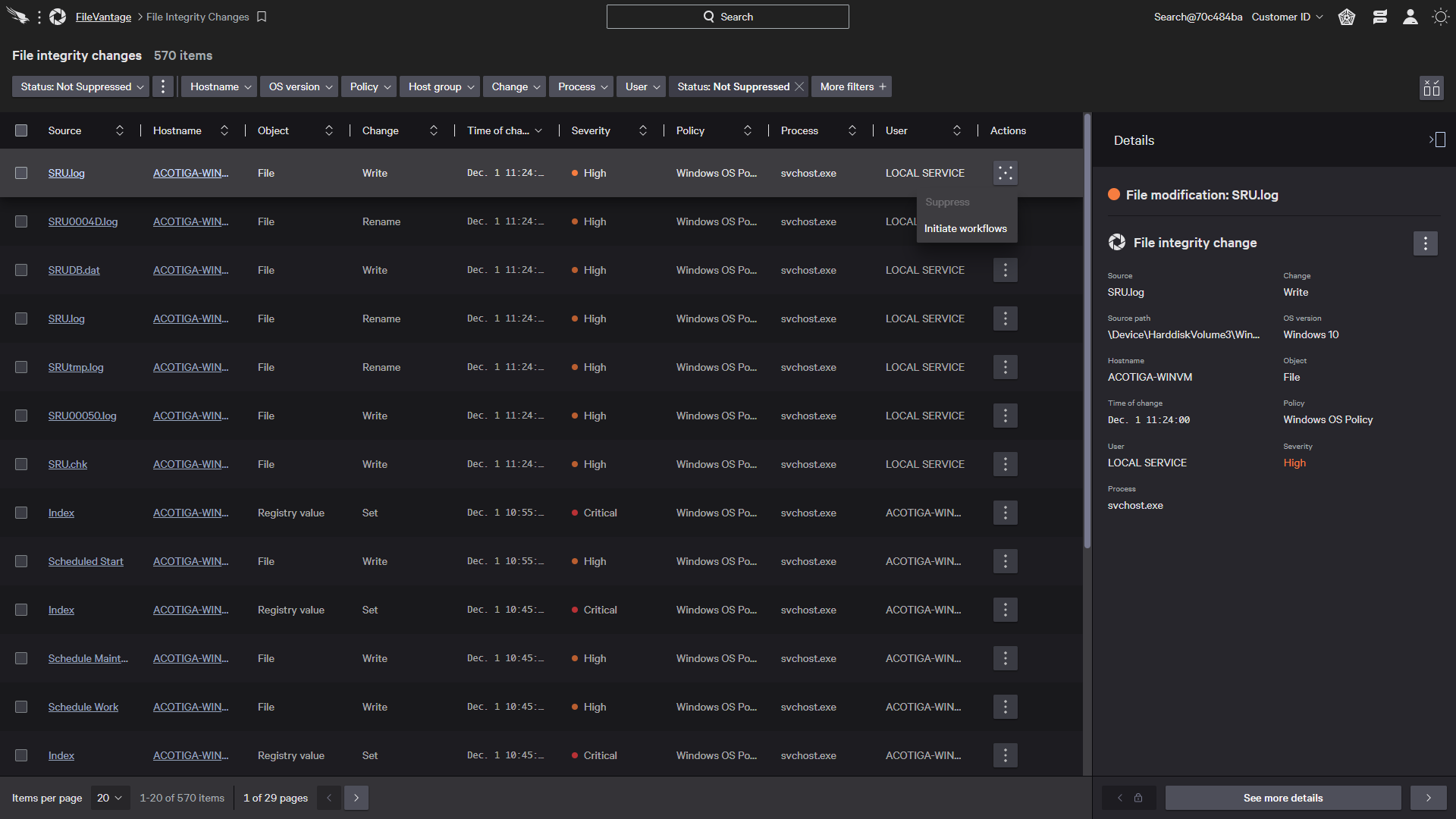 Customers trust CrowdStrike