CrowdStrike Falcon® Surface
The world's leading AI-powered platform for unified attack surface management
Minimize risk from externally exposed assets with adversary-driven insights.
Securing an expanding
attack surface is nearly impossible
Enterprise blindspots create security gaps
Unknown internet-facing exposed assets with their interconnected ecosystem, and shadow IT introduce severe security blindspots.
Prioritization fatigue holds you back
Overburdened security teams struggle to prioritize critical risk due to lack of business relevance, vulnerability intelligence, and real-world threat context.
Reactive security posture
Hidden, exposed assets without context force your teams to play catchup which increases mean time to recovery.
Why choose Falcon Surface?
Gain complete visibility of internet exposures affecting your enterprise, prioritize risk based on
world-class adversary insights, business context, and get guided remediation steps for sustained protection.
Shut down security gaps with an outside-in view of the enterprise
Complete the picture by gaining deep visibility into all of your internet-facing assets to shut down potential exposure with guided mitigation plans to reduce the attack surface.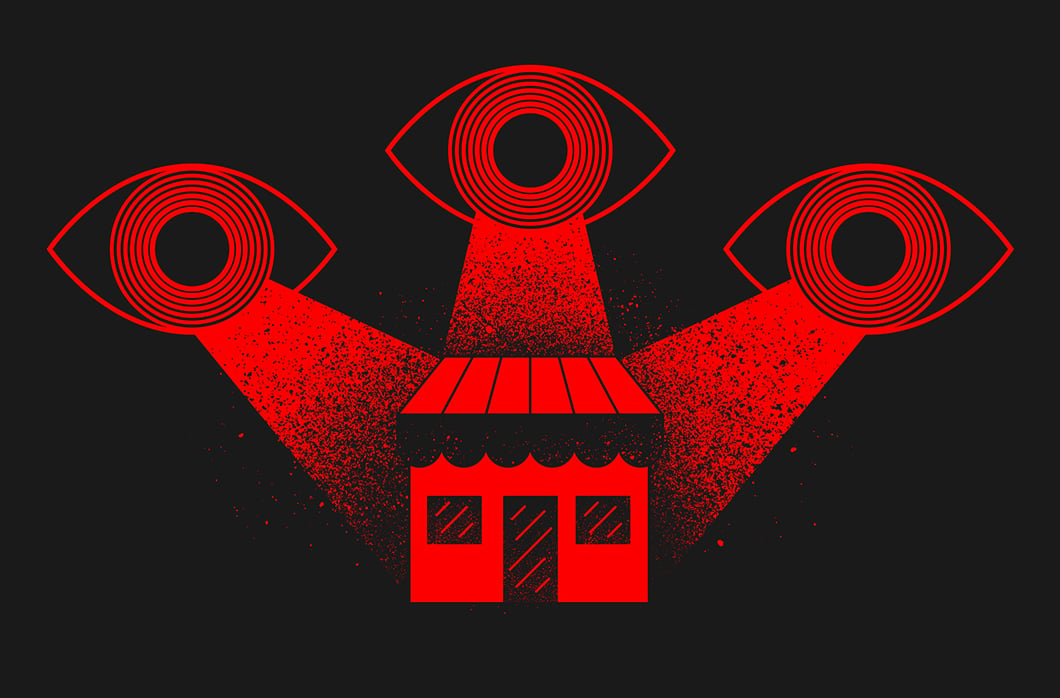 Prioritize risk with the world's deepest adversary intelligence and AI-powered insights
Pinpoint the most critical exposures with prioritized insights based on CrowdStrike's industry-leading threat intelligence and AI-powered attack surface analytics.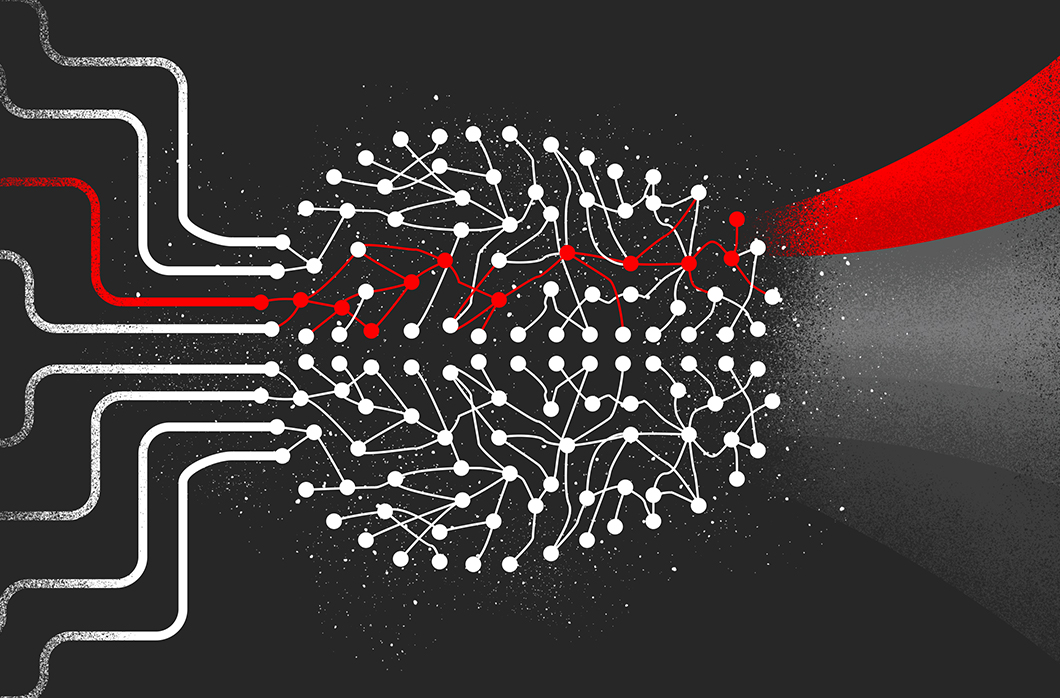 Supercharge your remediation efforts with the unified Falcon platform
Extend visibility and protection from the outside-in to the inside-out with the holistic CrowdStrike Falcon® platform. Gain real-time vulnerability management, and robust IT hygiene, enabling security teams to respond to threats faster.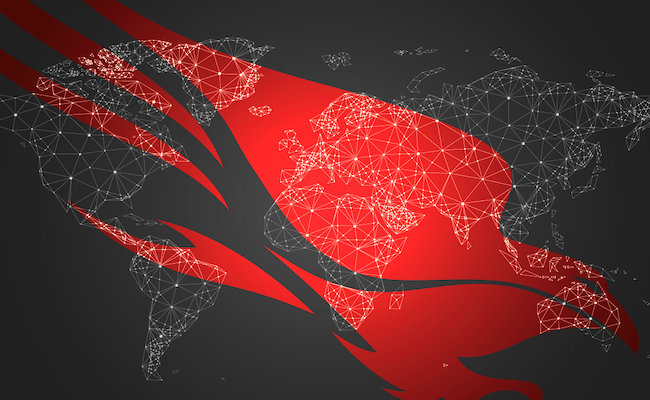 Falcon Surface by the numbers
55%
Improvement in visibility of exposures and security risks
60%
Reduction in investigation time using automatic alert configurations
75%
Overall reduction of external attack surface risks
Discover your exposures with Falcon Surface
See your unknown exposed assets and shadow IT risks in real time before an attacker exploits them.
Contact us
Discover your exposures with Falcon Surface
See your unknown exposed assets and shadow IT risks in real time before an attacker exploits them.
Contact us
Falcon Surface key capabilities
Complete visibility into
critical asset exposures
Get an adversary's view on your attack surface with a unified, automated map of exposed assets.
Maintain a real-time asset inventory with best in class data accuracy to dramatically reduce response time.
Discover and attribute assets owned by your enterprise to cut false positives and guide precise action.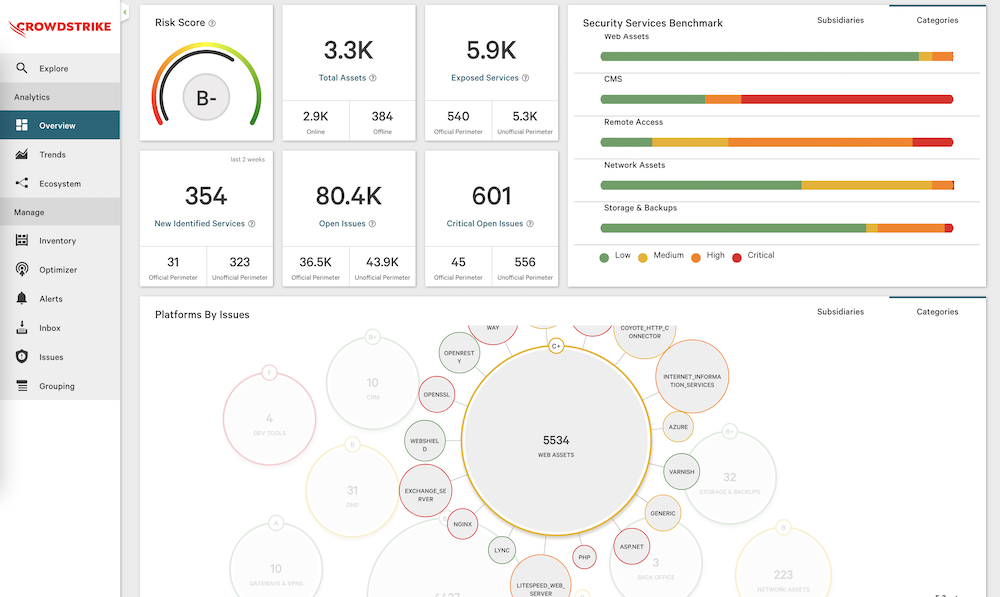 Adversary intelligence led prioritization
Prioritize risks based on industry, attack history, geolocation, asset type, CVE score, and custom rules.
Reduce risk by continuously updating asset inventory with newly added and changed assets.
Streamline alerts with built-in integrations to push data into workflows and quickly resolve issues using Slack, ServiceNow, Jira, and others.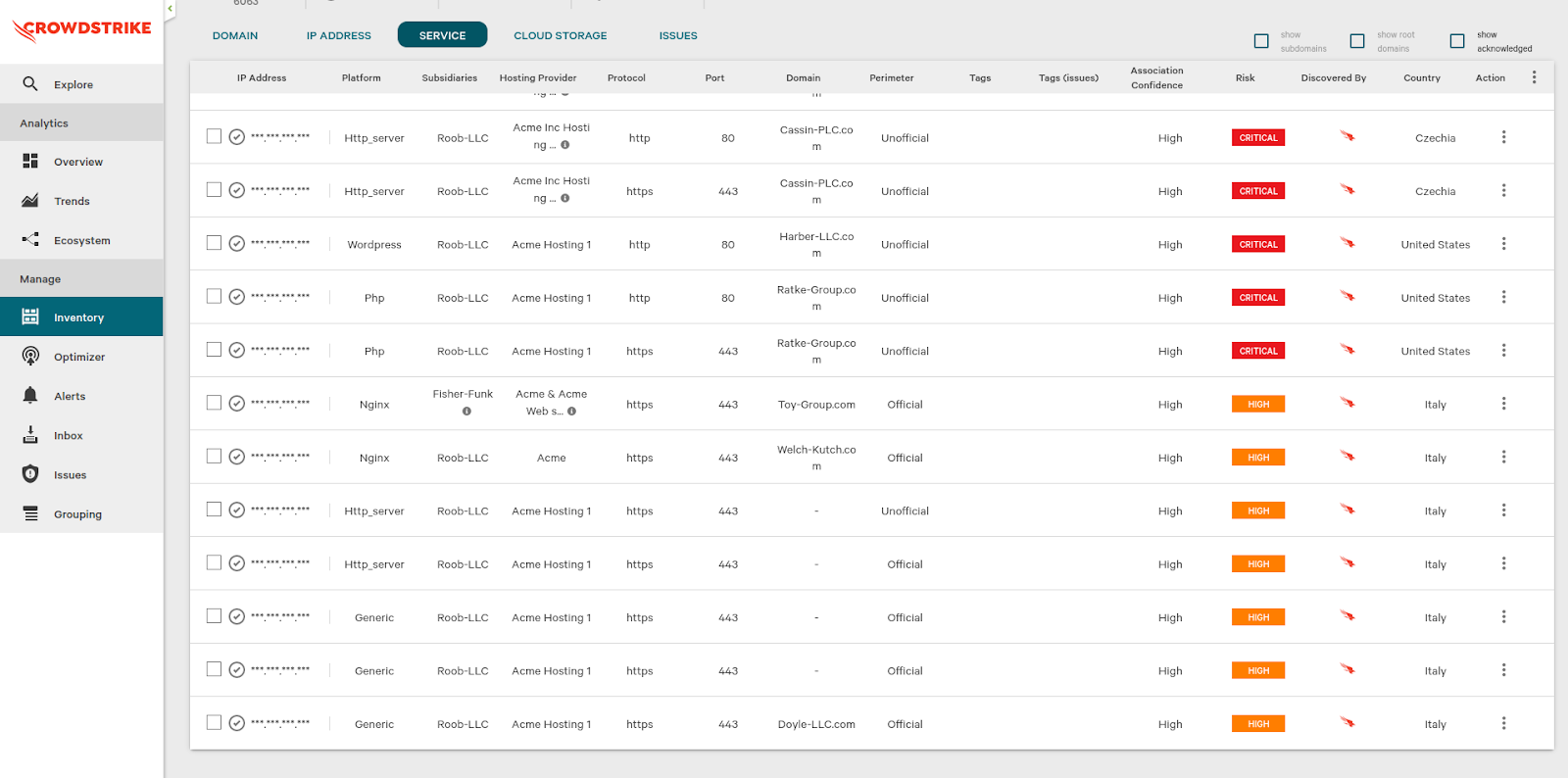 Remediate risks fast and effectively
Respond to vulnerabilities in real time with practical and guided remediation steps.
Track remediation progress by continuously monitoring assets to validate their posture and status.
Align security and IT teams to increase efficiency by automating issues allocation, data sharing, and exporting reports for analysis.
Close security gaps introduced by:
Exposed sensitive services and S3 objects
RCE vulnerabilities
Vulnerable and outdated software
Access control issues
Cryptographic issues and configuration issues
Phishing risks


Potential DDoS
Misconfigured servers/services
CDN bypass