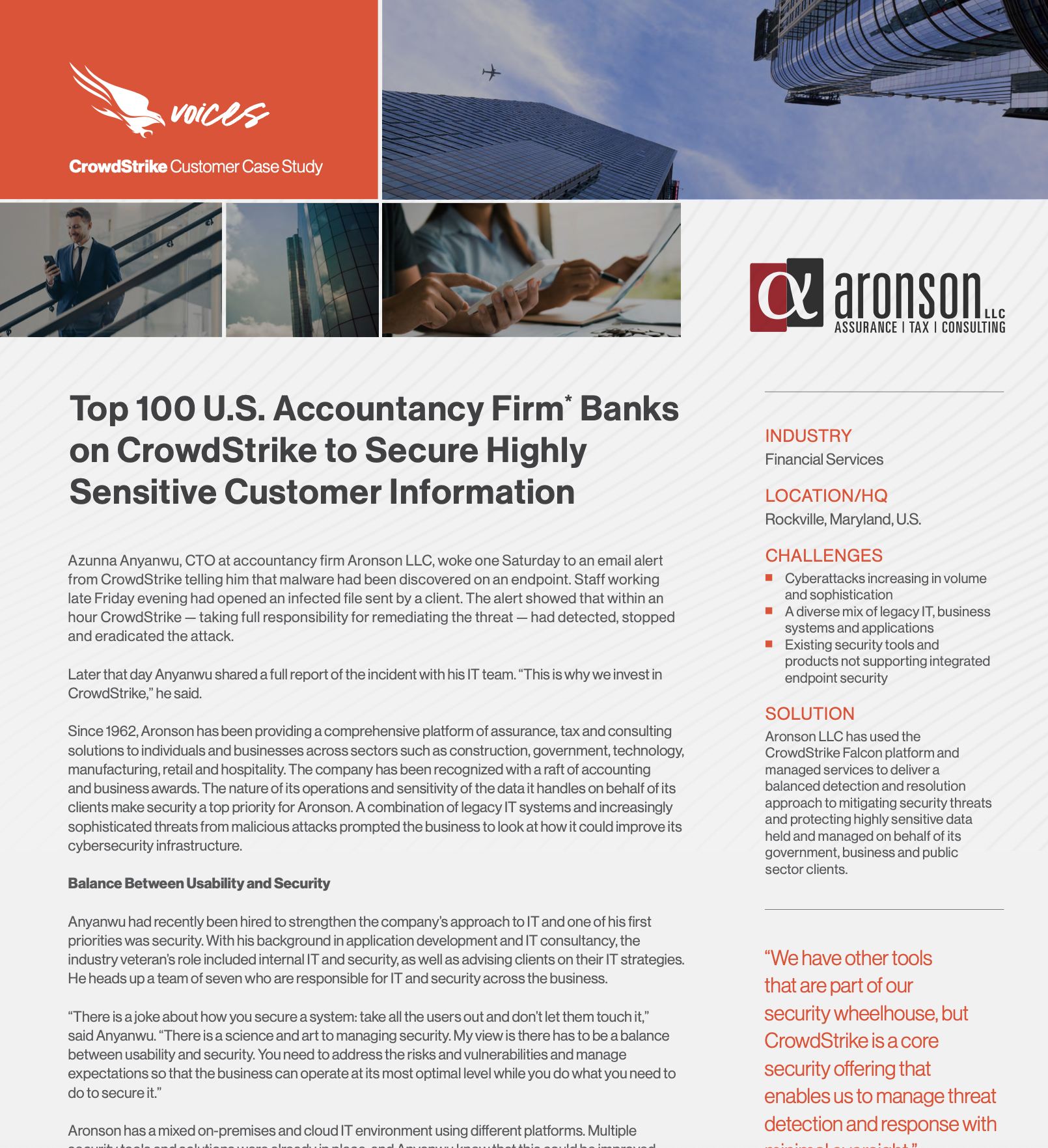 Azunna Anyanwu, CTO at accountancy firm Aronson LLC, woke one Saturday to an email alert from CrowdStrike telling him that malware had been discovered on an endpoint. Staff working late Friday evening had opened an infected file sent by a client. The alert showed that within an hour CrowdStrike — taking full responsibility for remediating the threat — had detected, stopped and eradicated the attack.
Later that day Anyanwu shared a full report of the incident with his IT team. "This is why we invest in CrowdStrike," he said.
Since 1962, Aronson has been providing a comprehensive platform of assurance, tax and consulting solutions to individuals and businesses across sectors such as construction, government, technology, manufacturing, retail and hospitality. The company has been recognized with a raft of accounting and business awards. The nature of its operations and sensitivity of the data it handles on behalf of its clients make security a top priority for Aronson. A combination of legacy IT systems and increasingly sophisticated threats from malicious attacks prompted the business to look at how it could improve its cybersecurity infrastructure.
Discover More at our

Resource Center
For technical information on installation, policy configuration and more, please visit the CrowdStrike Tech Center.
Visit the Tech Center