Luxury Mattress Retailer Puts Log Management Issues to Bed with CrowdStrike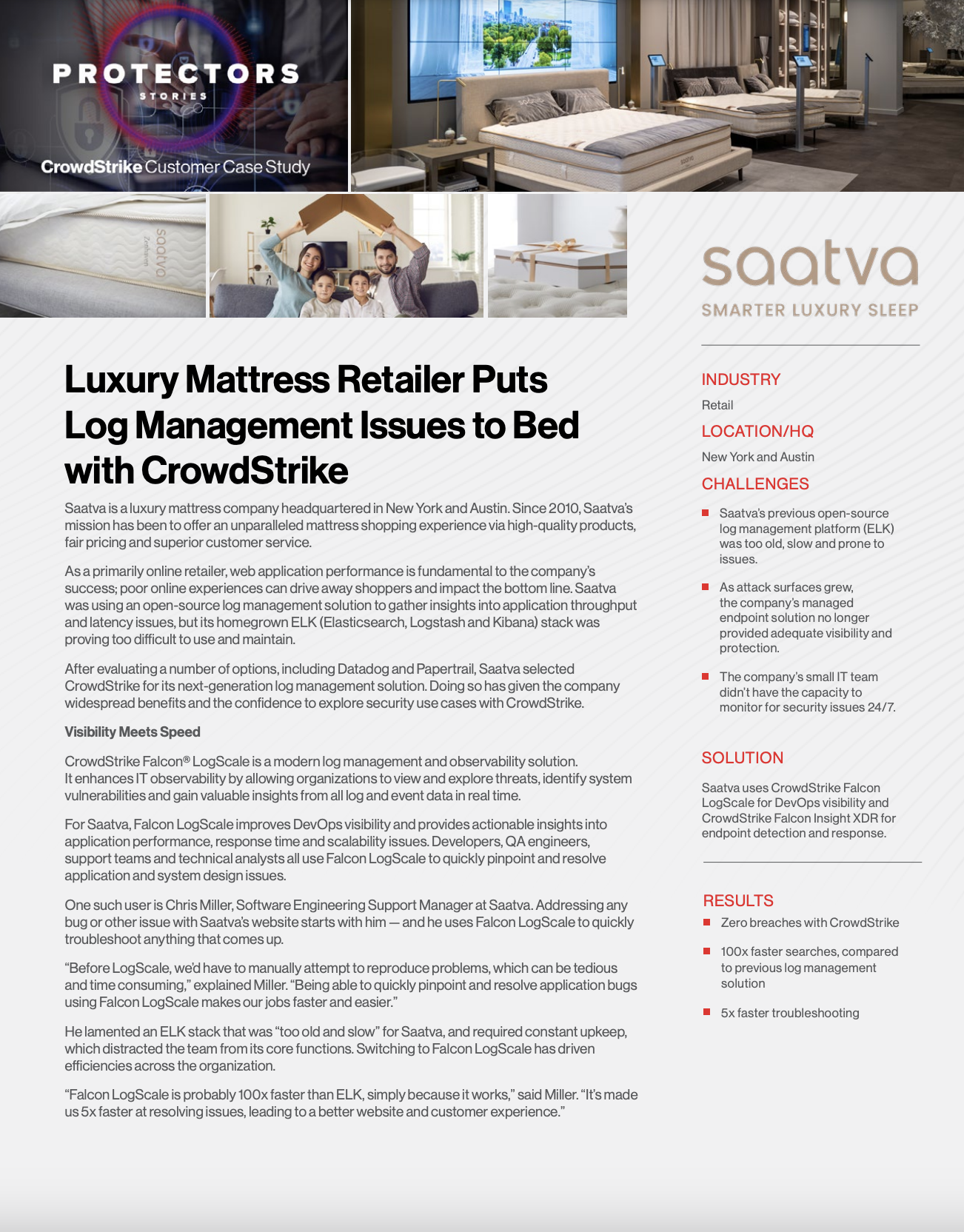 Saatva is a luxury mattress company headquartered in New York and Austin. Since 2010, its mission has been to offer an unparalleled mattress shopping experience via high-quality products, fair pricing and superior customer service.
As a primarily online retailer, web application performance is fundamental to the company's success. Saatva was using an open-source log management solution to gather insights into application throughput and latency issues, but its homegrown ELK (Elasticsearch, Logstash and Kibana) stack was proving too difficult to use and maintain.
After evaluating a number of options, including Datadog and Papertrail, Saatva selected CrowdStrike Falcon® LogScale for modern log management and observability, and CrowdStrike Falcon® Insight XDR for endpoint detection and response.
Discover More at our

Resource Center
For technical information on installation, policy configuration and more, please visit the CrowdStrike Tech Center.
Visit the Tech Center