CrowdStrike Services Cyber Front Lines Crowdcast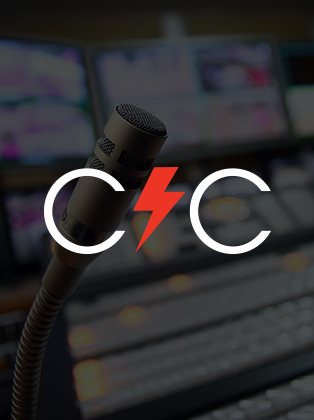 ON-DEMAND
Observations gained from the front lines of Incident Response and Proactive Services in 2019 and insights that matter for 2020
The year 2019 ushered in a host of new adversaries, new attack methods and new challenges for the cybersecurity industry. The CrowdStrike® Services team faced these trials head-on, across geographical regions and within public companies, private industries and governmental entities spanning a variety of digital mediums.
This webcast, drawn from real-life engagements and presented by the experts who investigated them, focuses on the themes and trends observed in the global incidents the Services team responded to and remediated throughout 2019 and what they mean for 2020.
Join this webcast to learn the following:
How business disruption emerged as a main attack objective
Why third-party compromises served as a force multiplier for attacks and attackers
Why macOS machines are now clearly in the cross-hairs of adversaries
Recommendations based on CrowdStrike Services investigations that can help you increase your organization's cyber defenses
Don't miss this webcast where you will gain greater insight into the front-line view of the digital battle and also get a pragmatic take on how to ensure your organization doesn't become a statistic in next year's report.
Featured Speakers

Tim Parisi
Director, Incident Response Services – CrowdStrike
Tim has more than 10 years of computer and network security experience in both private sector professional services as well as the U.S. Federal Government. As CrowdStrike Director of Incident Response Services, Tim leads teams responsible for delivering incident response investigations, compromise assessments and remediation recommendations to companies across the globe. Prior to joining CrowdStrike, Tim was on the Mandiant Incident Response team where he led investigations, red/blue team exercises and compromise assessments for small and large enterprises around the world. Before entering the private sector, Tim performed computer forensics and insider threat investigations for Federal Government contractors. Tim obtained a BS in Economic Crime Investigation from Hilbert College (NY) and holds an MFS with a concentration in High Technology Crime Investigation from The George Washington University (DC).

Eben Kaplan
Manager, Strategic Advisory Services – CrowdStrike
Eben Kaplan has over a decade of experience analyzing, writing about and advising on security policy and strategy. At CrowdStrike, he helps organizations develop proactive strategies for defending themselves against potential attacks, before they experience a security incident. Prior to joining CrowdStrike, Eben worked at Control Risks, where he helped companies properly account for cybersecurity in the context of broader enterprise risk management strategies. Previously, Eben worked as an analyst at the Homeland Security Studies and Analysis Institute, where he supported the U.S. Department of Homeland Security's Office of Strategy and Policy on a variety of cybersecurity initiatives, including the development of the NIST Cybersecurity Framework. Prior to that, Eben was Communications Director in the Office of Congresswoman Jane Harman, and an editor at the Council on Foreign Relations. Eben is an accomplished writer, and his work has appeared in such publications as Foreign Policy, Forbes, the New York Times and the Washington Post.
Discover More at our

Resource Center
For technical information on installation, policy configuration and more, please visit the CrowdStrike Tech Center.
Visit the Tech Center