Acalvio Store Partner Solution Brief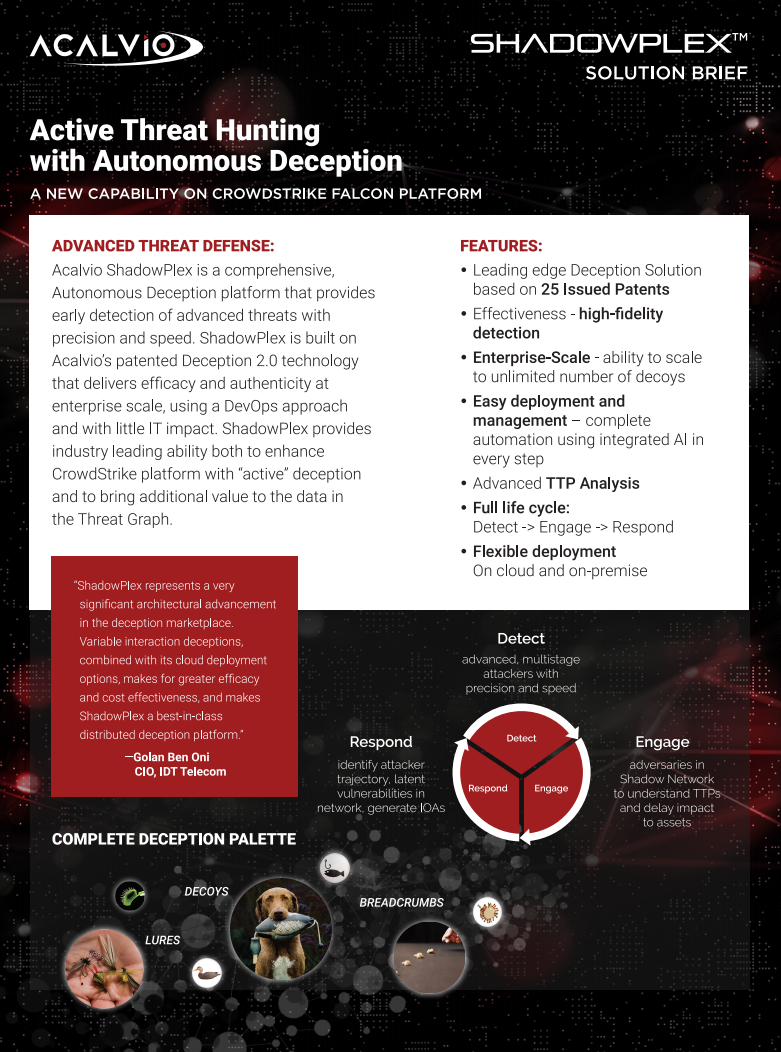 Acalvio ShadowPlex is a comprehensive, Autonomous Deception platform that provides early detection of advanced threats with precision and speed. ShadowPlex is built on Acalvio's patented Deception 2.0 technology that delivers efficacy and authenticity at enterprise scale, using a DevOps approach and with little IT impact. ShadowPlex provides industry leading ability both to enhance CrowdStrike platform with "active" deception and to bring additional value to the data in the Threat Graph.
Discover More at our

Resource Center
For technical information on installation, policy configuration and more, please visit the CrowdStrike Tech Center.
Visit the Tech Center