Contrato de servicios proactivos y de respuesta a incidentes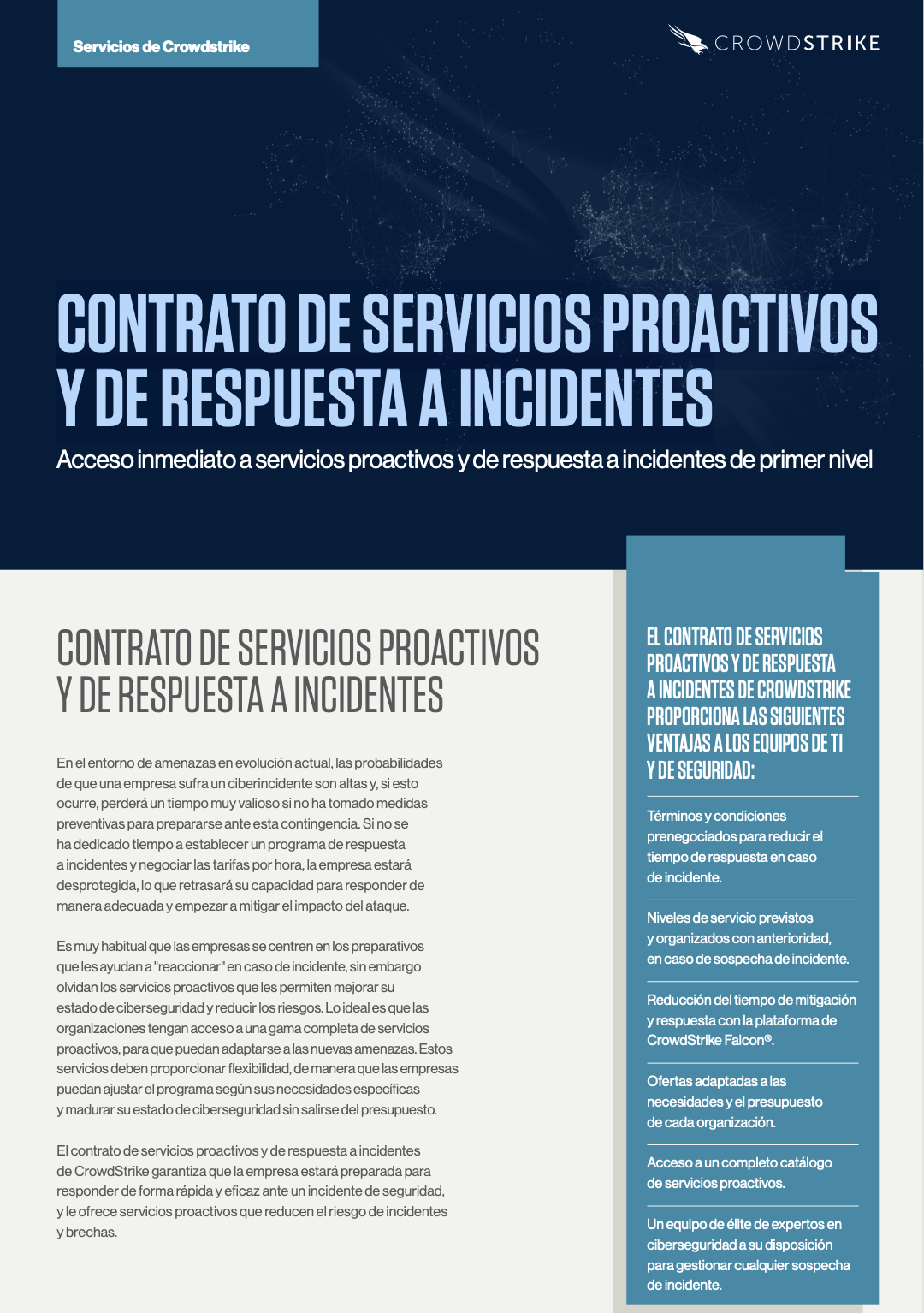 Acceso inmediato a servicios proactivos y de respuesta a incidentes de primer nivel. En el entorno de amenazas en evolución actual, las probabilidades de que una empresa sufra un ciberincidente son altas y, si esto ocurre, perderá un tiempo muy valioso si no ha tomado medidas preventivas para prepararse ante esta contingencia. Si nose ha dedicado tiempo a establecer un programa de respuesta a incidentes y negociar las tarifas por hora, la empresa estará desprotegida, lo que retrasará su capacidad para responder de manera adecuada y empezar a mitigar el impacto del ataque.
Discover More at our

Resource Center
For technical information on installation, policy configuration and more, please visit the CrowdStrike Tech Center.
Visit the Tech Center