CrowdStrike and Verizon Focus on Threat Management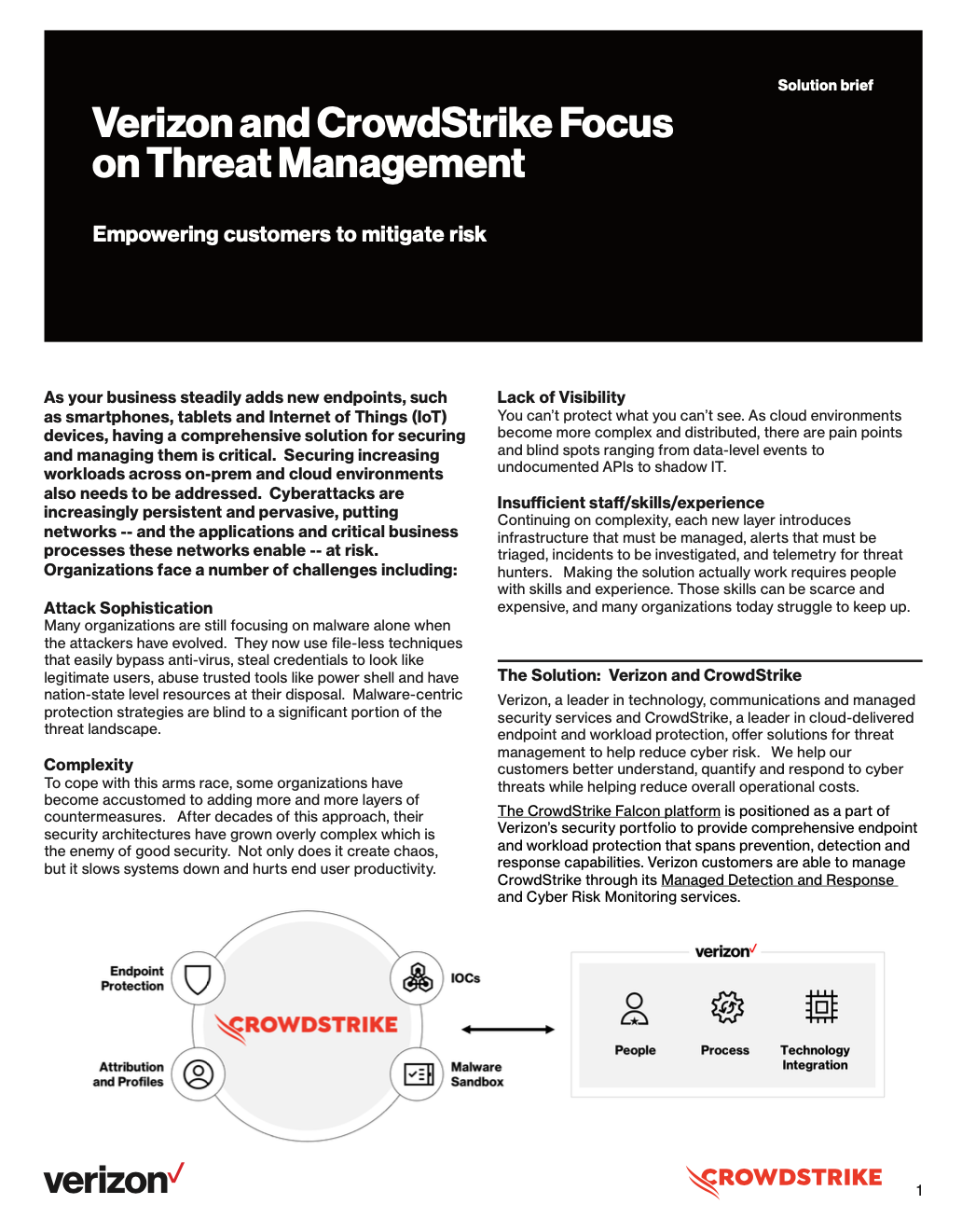 CrowdStrike and Verizon Focus on Threat Management
As your business steadily adds new endpoints, such as smartphones, tablets and Internet of Things (IoT) devices, having a comprehensive solution for securing and managing them is critical. Securing increasing workloads across on-premise and cloud environments also needs to be addressed. Cyberattacks are increasingly persistent and pervasive, putting networks — and the applications and critical business processes these networks enable — at risk.
Verizon and CrowdStrike, through their technology and security expertise, help organizations identify their gaps, prioritize risk-mitigation initiatives and help improve their risk posture.
Download the Solution Brief to learn more.
Discover More at our

Resource Center
For technical information on installation, policy configuration and more, please visit the CrowdStrike Tech Center.
Visit the Tech Center