CrowdStrike and Zscaler Integration: Powering Healthcare Cybersecurity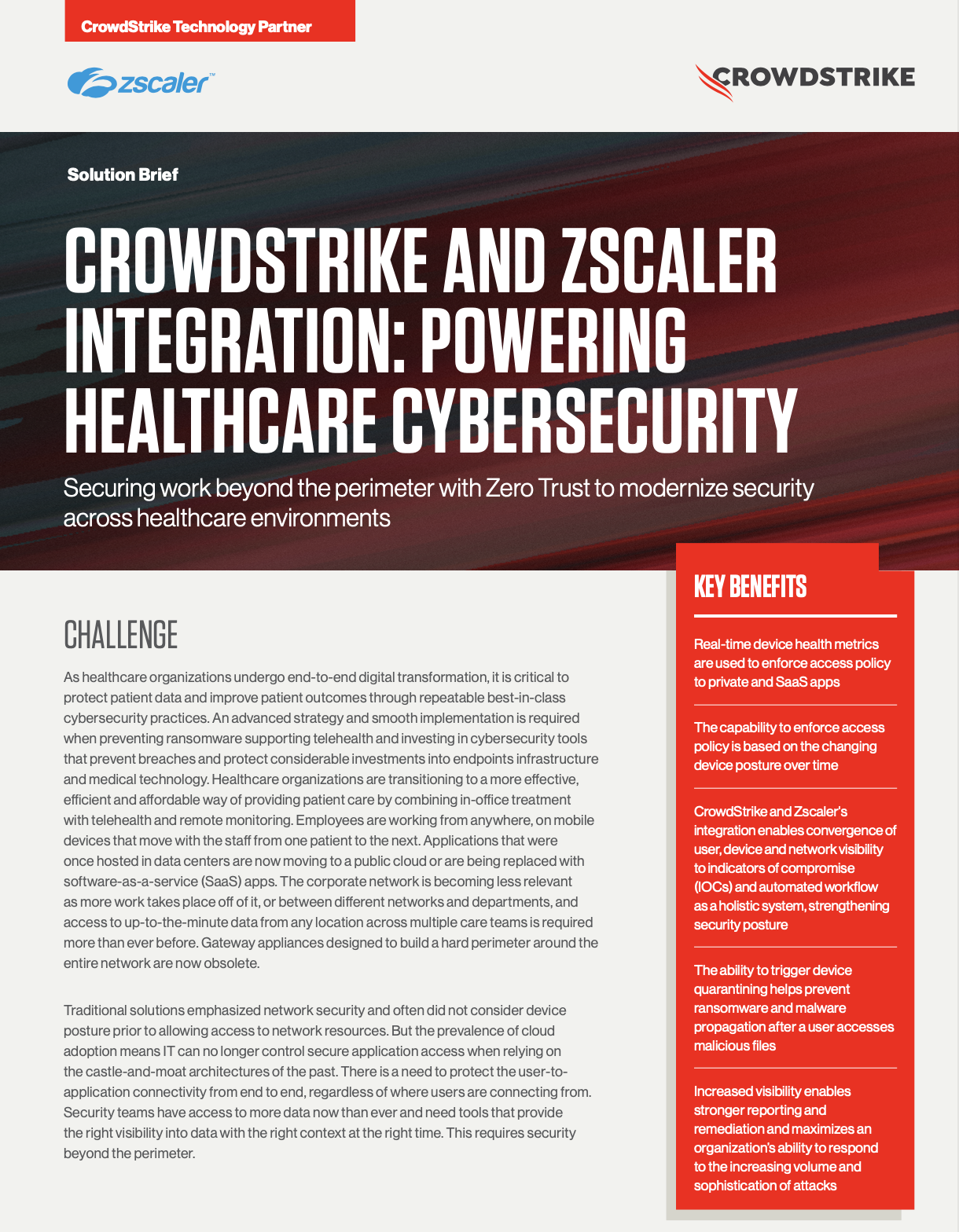 Securing work beyond the perimeter with Zero Trust to modernize security across healthcare environments
As healthcare organizations undergo end-to-end digital transformation, protecting patient data and improving patient outcomes through repeatable best-in-class cybersecurity practices is critical.
Together CrowdStrike and Zscaler are simplifying the adoption of Zero Trust for IT teams by providing an integrated end-to-end security solution — from endpoint to application — that gives administrators a real-time view of a device's security posture and bases access to critical applications on granular access policies.
Discover More at our

Resource Center
For technical information on installation, policy configuration and more, please visit the CrowdStrike Tech Center.
Visit the Tech Center