CrowdStrike University FHT 200: Course Syllabus Data Sheet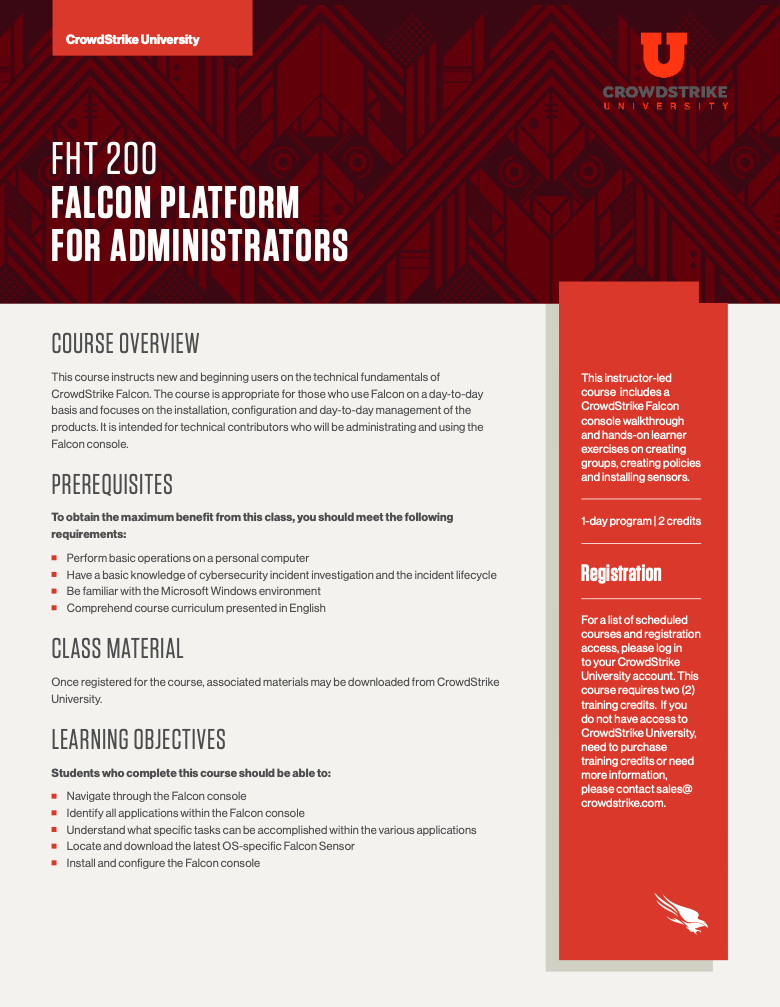 This one-day instructor-led course instructs new and beginning users on the technical fundamentals of the Falcon Platform. The course is appropriate for those who use the Falcon Platform on a day to day basis, and focuses on the installation, configuration and day-today management of the product. This course includes a complete GUI-interface walkthrough. Please note: there is a self-paced version of this course available in CrowdStrike University. The instructor led version of the course is targeted toward those students who wish to have a live-instructor for the fundamental material.
Discover More at our

Resource Center
For technical information on installation, policy configuration and more, please visit the CrowdStrike Tech Center.
Visit the Tech Center