Falcon Cloud Workload Protection Data Sheet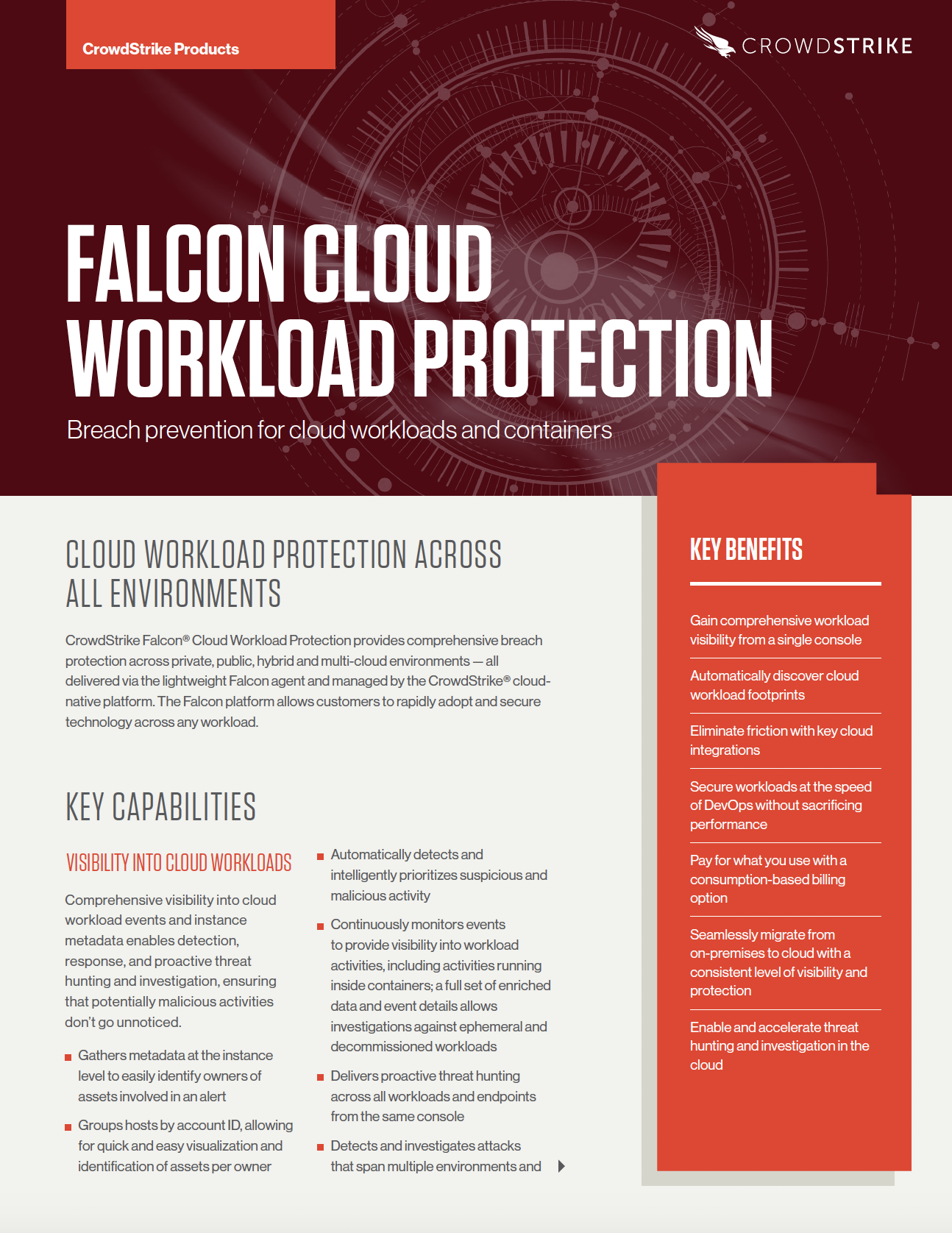 Breach Prevention for Cloud Workloads and Containers
CrowdStrike Falcon® Cloud Workload Protection provides comprehensive breach protection across private, public, hybrid and multi-cloud environments — all delivered via the lightweight Falcon agent and managed by the CrowdStrike cloud-native platform. The Falcon platform allows customers to rapidly adopt and secure technology across any workload.
Learn more about Falcon Cloud Workload Protection:
Discover More at our

Resource Center
For technical information on installation, policy configuration and more, please visit the CrowdStrike Tech Center.
Visit the Tech Center