Falcon OverWatch: Cloud Threat Hunting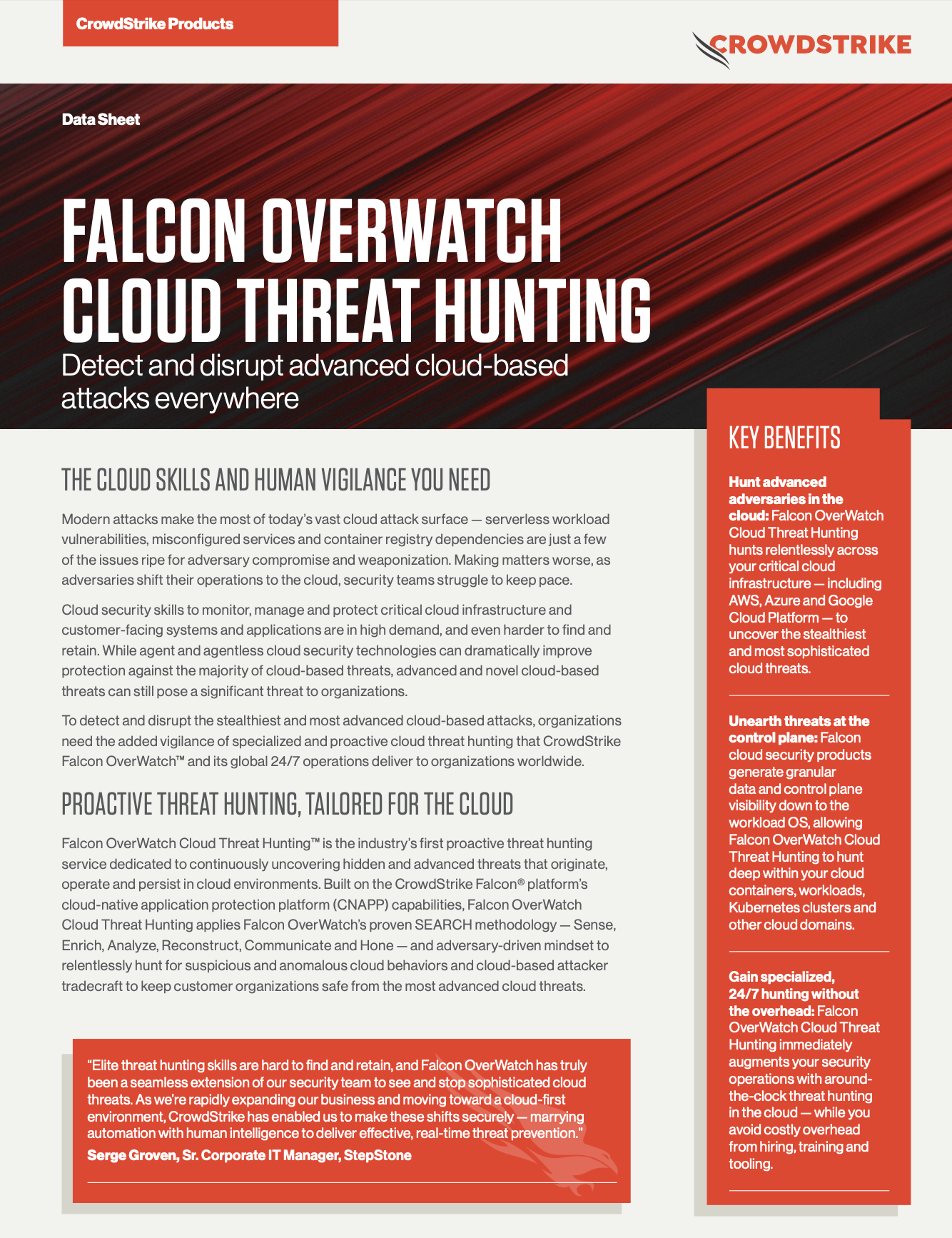 Gain relentless, 24x7x365 human-led vigilance with Falcon OverWatch Cloud Threat Hunting. Leveraging the unparalleled visibility, telemetry, and analytics of the CrowdStrike Security Cloud, highly-skilled human threat hunters work proactively on your behalf to detect, disrupt, and alert you to cloud-based attacks that originate, operate, and persist in the cloud.
Discover More at our

Resource Center
For technical information on installation, policy configuration and more, please visit the CrowdStrike Tech Center.
Visit the Tech Center