Red Team / Blue Team Exercise Data Sheet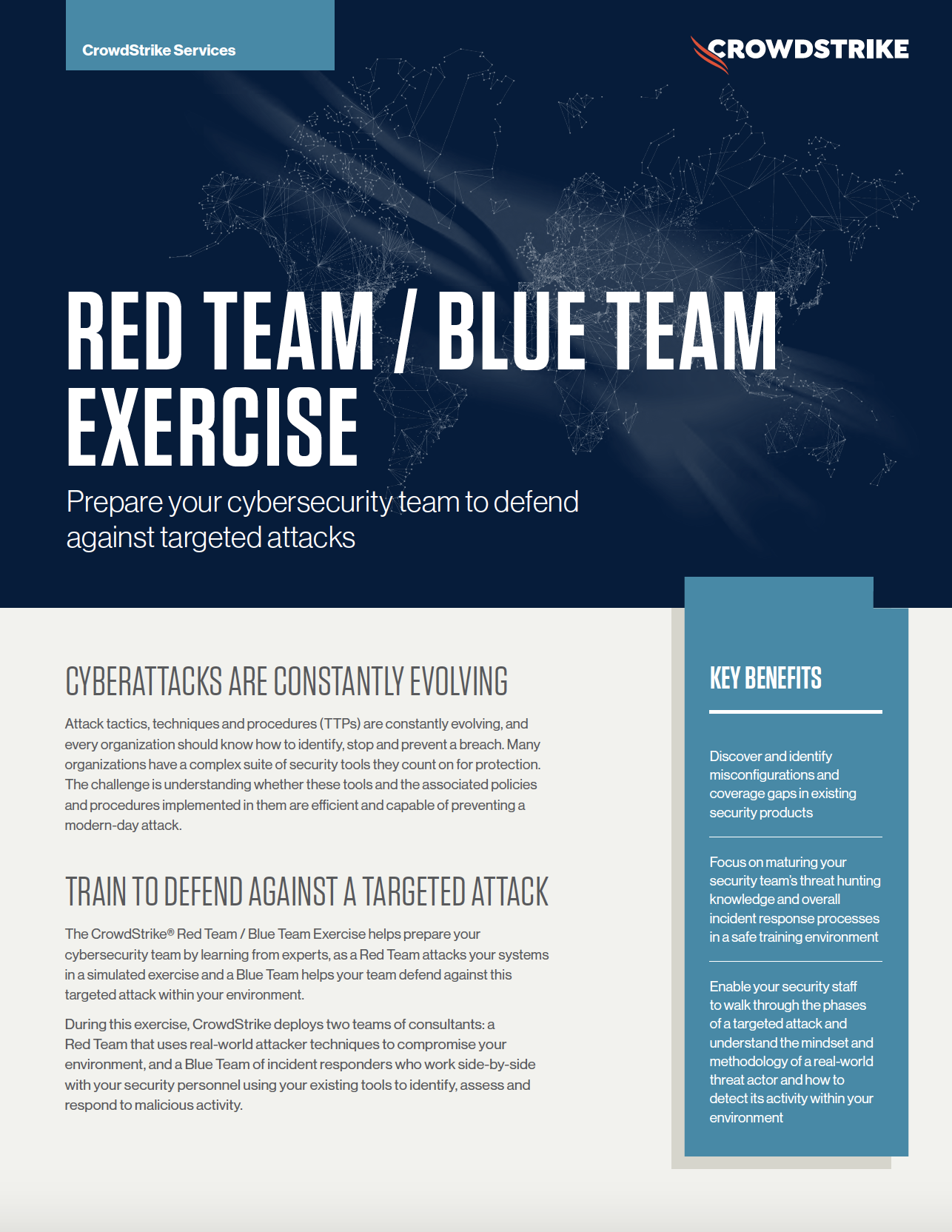 CrowdStrike's Red Team / Blue Team exercise combines the simulated attack from our Adversary Emulation offering with hands-on training for your response team, who track and respond to the attack as it unfolds. During this exercise, CrowdStrike deploys two teams of consultants: a Red Team that uses real-world attacker techniques to compromise your environment, and a Blue Team of incident responders who sit with your security personnel and use your existing tools to identify, assess and respond to the intrusion.
Discover More at our

Resource Center
For technical information on installation, policy configuration and more, please visit the CrowdStrike Tech Center.
Visit the Tech Center