TrueFort Store Partner Solution Brief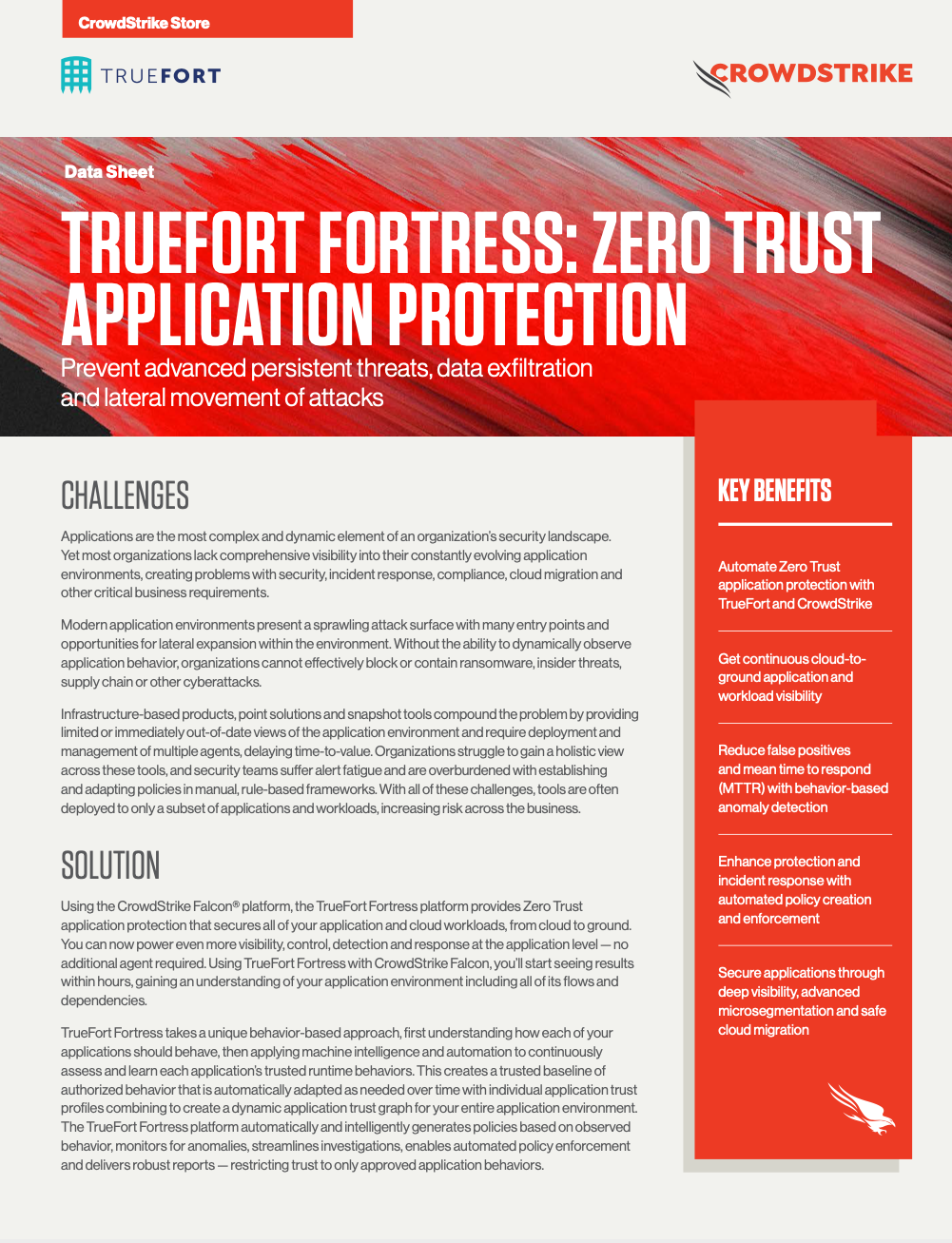 Zero Trust Application Protection
The TrueFort Fortress platform provides Zero Trust application protection that secures all of your application and cloud workloads, from cloud to ground. You can now power even more visibility, control, detection and response at the application level — no additional agent required. Using TrueFort Fortress with CrowdStrike Falcon, you'll start seeing results within hours, gaining an understanding of your application environment including all of its flows and dependencies.
Discover More at our

Resource Center
For technical information on installation, policy configuration and more, please visit the CrowdStrike Tech Center.
Visit the Tech Center