CrowdStrike Scheduled Search Add-On for Splunk Guide v2.2.0+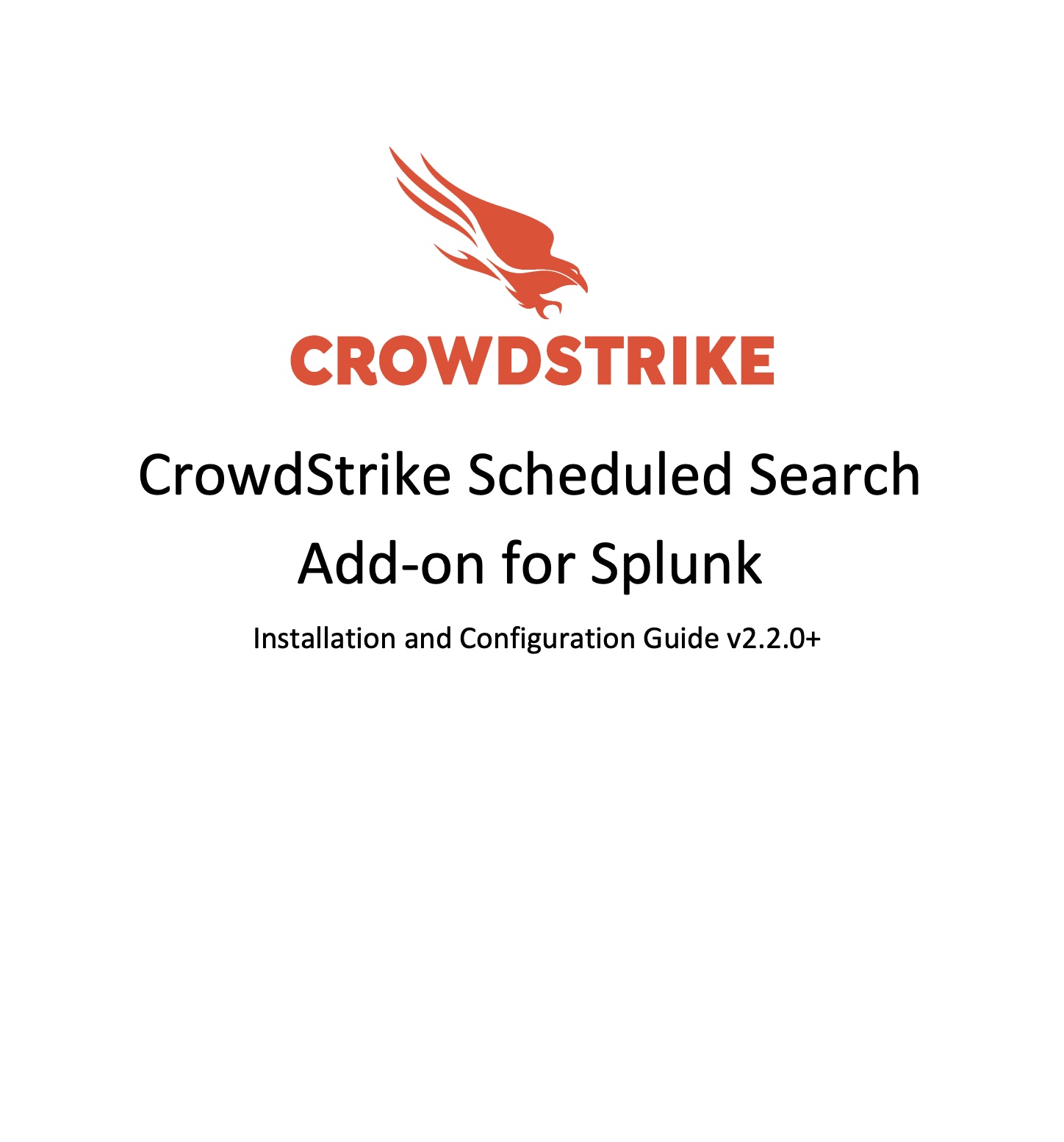 This guide covers the deployment, configuration and usage of the CrowdStrike Scheduled Search Technical Add-on (TA) for Splunk v2.2.0 and above. The CrowdStrike Scheduled Search Technical Add-on for Splunk allows CrowdStrike customers to retrieve successful Scheduled Search event data from CrowdStrike APIs and index it into Splunk.
For deploying and configuring the CrowdStrike Scheduled Search Splunk Technical Add-On located on Splunkbase: https://splunkbase.splunk.com/app/6902
Discover More at our

Resource Center
For technical information on installation, policy configuration and more, please visit the CrowdStrike Tech Center.
Visit the Tech Center