Quick Reference Guide: Log4j Remote Code Execution Vulnerability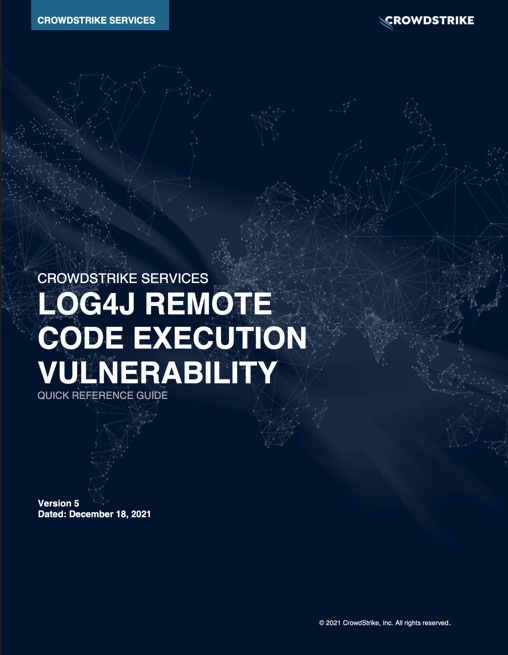 CrowdStrike IR Services is always on the front lines of cybersecurity, enabling organizations to quickly and effectively respond to any incident and get back to business faster.
The "CrowdStrike Services Log4j Quick Reference Guide" summarizes the latest key information about the Log4j vulnerability, based on insights gained from responding to real-world incidents. Read the guide to learn current best practices on how to mitigate and test for exposure to Log4j exploits, and don't forget to check back frequently for updates on this evolving threat.
Current version: v8 (December 29, 2021)
Discover More at our

Resource Center
For technical information on installation, policy configuration and more, please visit the CrowdStrike Tech Center.
Visit the Tech Center