CLOUD RISK REPORT 2023 DI CROWDSTRIKE: COSA DEVI SAPERE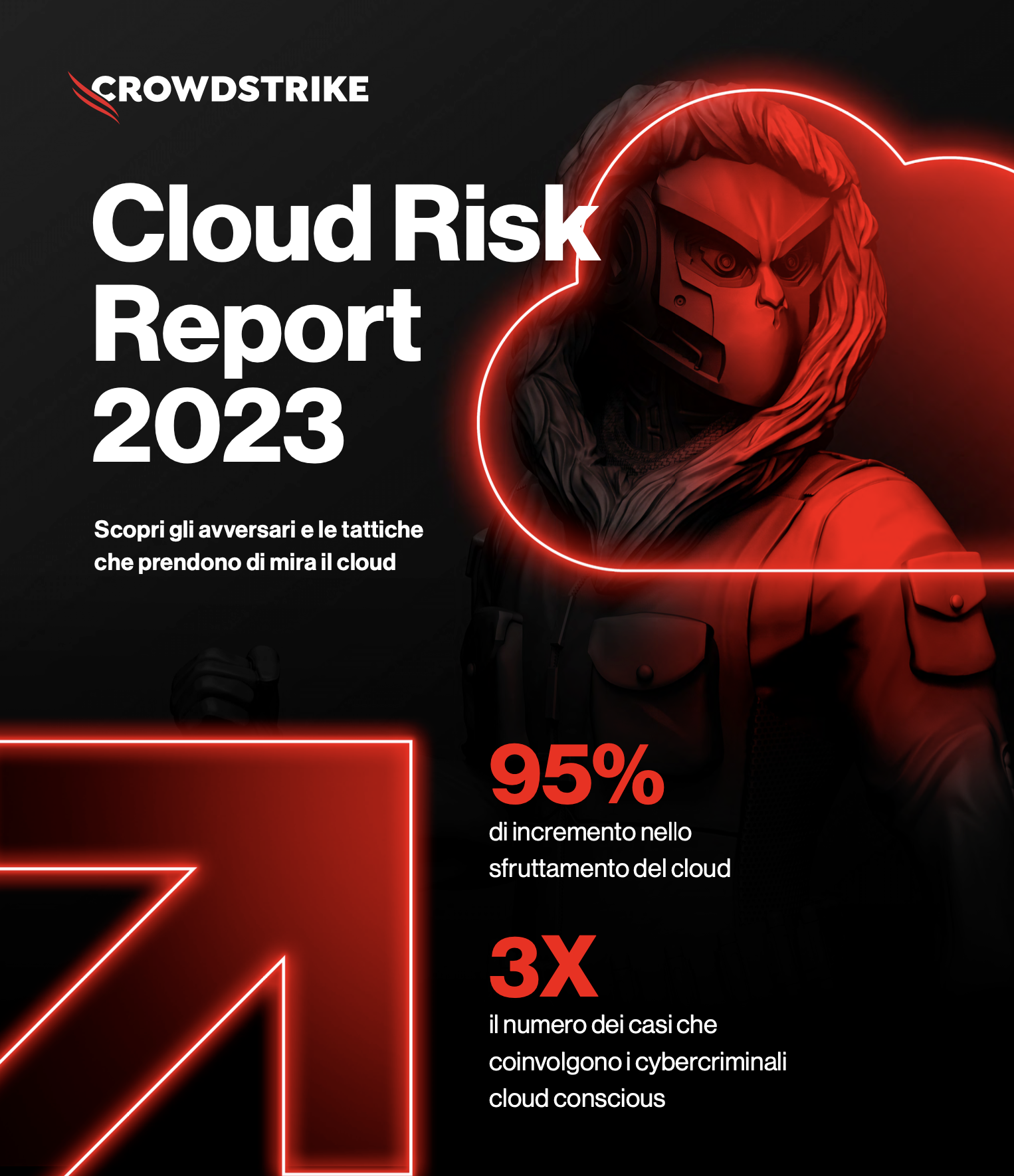 L'ascesa degli avversari del cloud
Nuove ricerche condotte da CrowdStrike dimostrano che sempre più avversari stanno diventando cloud conscious.
Mentre il cloud si sta rapidamente imponendo come nuovo campo di battaglia degli avversari, per fermarne le compromissioni occorre comprendere le motivazioni e le tecniche degli avversari. Guarda questa infografica per conoscere tre prolifici avversari del cloud e avere una panoramica delle tendenze e delle attività principali descritte nel Cloud Risk Report 2023 di CrowdStrike.
Continua a informarti e resta un passo avanti agli aggressori del cloud.
Discover More at our

Resource Center
For technical information on installation, policy configuration and more, please visit the CrowdStrike Tech Center.
Visit the Tech Center