Forrester Total Economic Impact (TEI) Infographic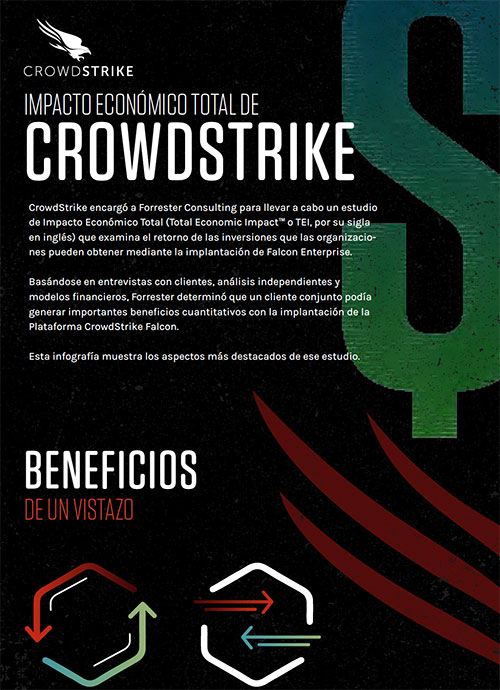 Un estudio que examina el retorno de la inversión que las organizaciones pueden lograr al implementar Falcon Enterprise.
Sobre la base de entrevistas con los clientes, análisis independientes y modelos financieros, Forrester determinó que un cliente compuesto puede obtener importantes beneficios cuantitativos al implementar la plataforma Crowdstrike Falcon.
Discover More at our

Resource Center
For technical information on installation, policy configuration and more, please visit the CrowdStrike Tech Center.
Visit the Tech Center