Cyber Intrusion Services Casebook 2018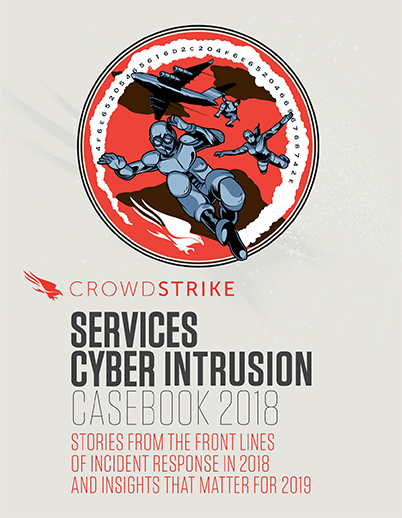 Stories from the front lines of Incident Response in 2018 and insights that matter for 2019
Threat actors are continuously adopting new means to achieve their objectives. Drawn from real-life client engagements, the annual CrowdStrike® Cyber Intrusion Services Casebook 2018 provides valuable insights into ever-evolving attacker tactics, techniques and procedures (TTPs).
The CrowdStrike Cyber Intrusion Services Casebook, 2018 provides expert, real-world analysis and practical guidance that can further your organization's progress toward that goal. It also describes the strategies the CrowdStrike Services team used to quickly investigate, identify and effectively remove dangerous threats from victims' networks.
Download the Cyber Intrusion Casebook to learn:
The emerging trends observed in attack behaviors, including the tactics threat actors use to gain entry and maintain a foothold in targeted environments
Key takeaways — based on the CrowdStrike Services team's extensive experience in the field — that can help both executive stakeholders and security professionals respond more effectively to future attacks
Recommendations your organization can implement proactively to improve your ability to prevent, detect and respond to attacks
Discover More at our

Resource Center
For technical information on installation, policy configuration and more, please visit the CrowdStrike Tech Center.
Visit the Tech Center