Cyber Intrusion Services Casebook 2017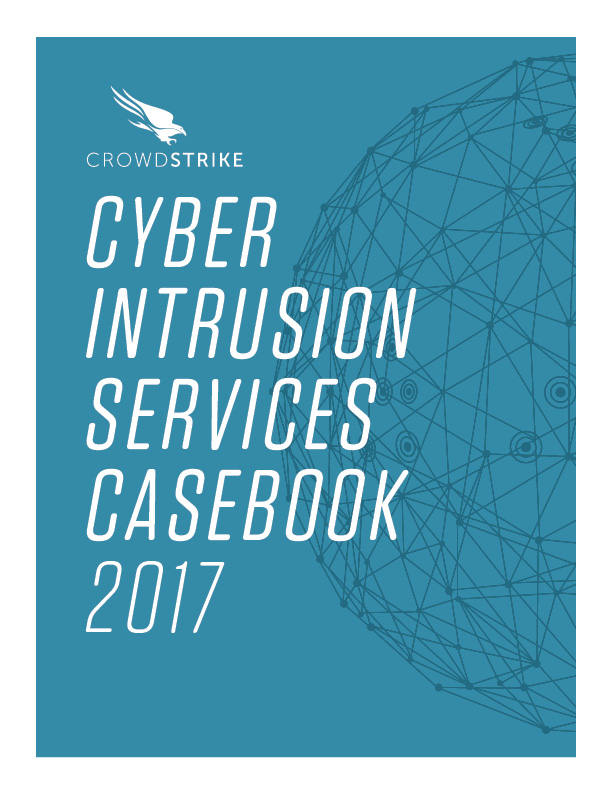 Cyber Intrusion Services Casebook 2017: Security Resilience in the Face of Evolving Attacker Tradecraft
Download the report today!
It's an inescapable certainty that where valuable digital assets exist, threat actors follow. From the global WannaCry ransomware attack to the destructive stealth propagation techniques of NotPetya malware, threat actors are continuously adopting new means to achieve their objectives. To keep pace, security stakeholders from CISOs and SOC managers to incident responders must evolve their security strategies and ensure resilience in the face of new attacks. The CrowdStrike "Cyber Intrusion Services Casebook, 2017" provides expert, real-world analysis and practical guidance that can further your organization's progress toward that goal.
Drawn from real-life engagements, this annual casebook provides valuable insights into the evolving tactics, techniques, and procedures (TTPs) used by today's most sophisticated adversaries. It also describes the strategies the CrowdStrike Services team used to quickly investigate, identify and effectively remove dangerous threats from victims' networks.
Download the cyber intrusion casebook to learn:
The emerging trends observed in attack behaviors, including the tactics threat actors use to gain entry and maintain a foothold in targeted environments
Key takeaways — based on the CrowdStrike Services team's extensive experience in the field — that can help both executive stakeholders and security professionals respond more effectively to future attacks
Recommendations your organization can implement proactively to improve your ability to prevent, detect and respond to attacks