Informe de CrowdStrike sobre Threat Hunting de 2023 Descripción para las regiones de EMEA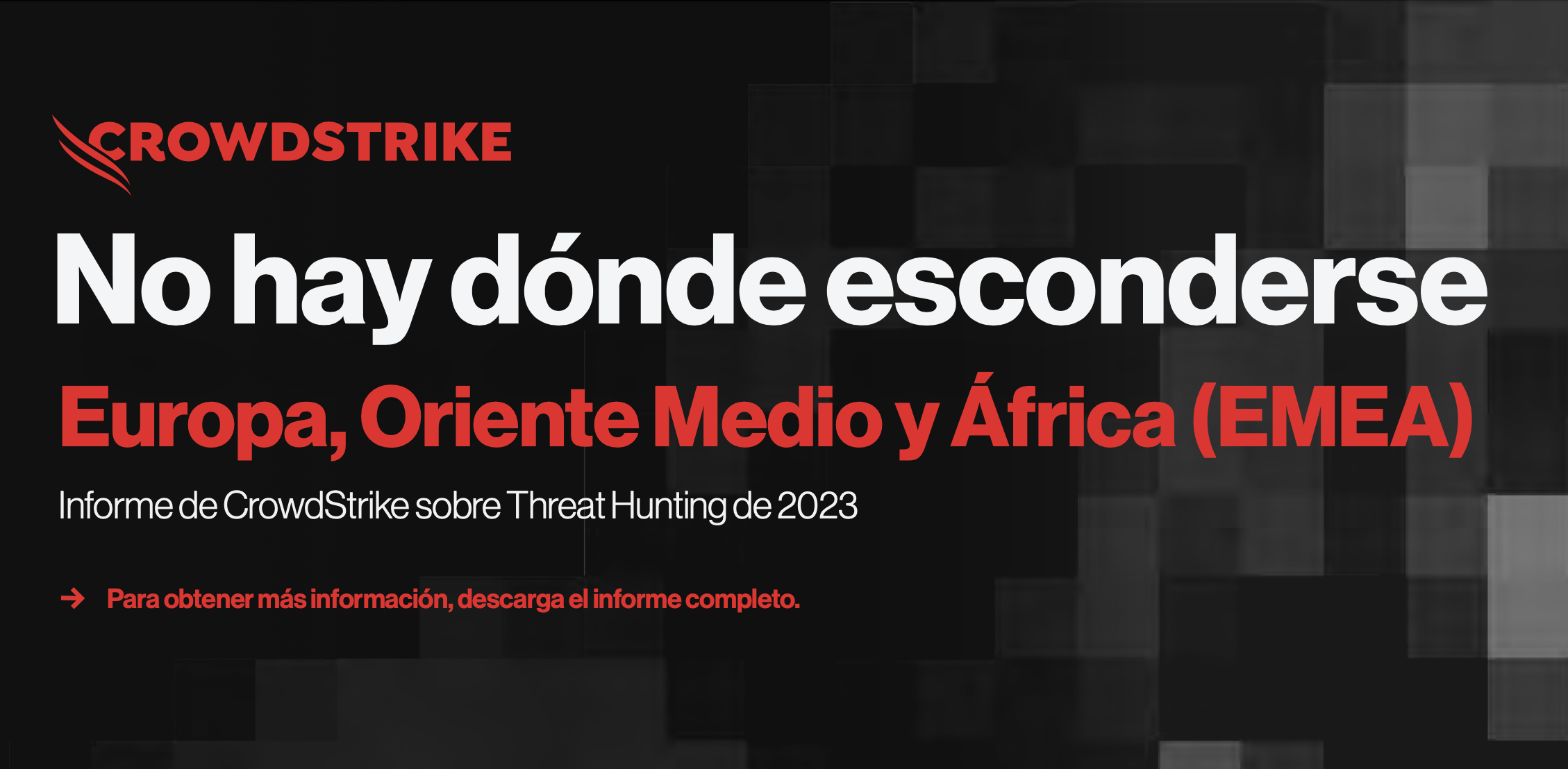 Los ciberdelincuentes son cada vez más rápidos, más fuertes y más implacables.
No tienes un problema de malware. Tienes un problema de ciberdelincuencia. El Informe de CrowdStrike sobre Threat Hunting de 2023, elaborado por el equipo Counter Adversary Operations de CrowdStrike, desvela las últimas tácticas empleadas por los ciberdelincuentes y ofrece información y reflexiones que te permitirán detener las brechas.
Descubre nuevos datos sobre ciberataques en todo el mundo: 
Aumenta un 583 %

Kerberoasting, una técnica de ataque basada en la identidad, que cada vez se utiliza más 

Se incrementan un 312 %

los exploits de monitorización y administración remotas (RMM)

Aumentan un 160 %

los robos de credenciales a través de API de metadatos de instancias de la nube

79 minutos

tarda de media en propagarse un ciberataque, 5 minutos menos que en 2022

7 minutos

tarda en propagarse el ciberataque más rápido registrado

En el 62 % de las intrusiones interactivas se emplearon identidades vulneradas
Discover More at our

Resource Center
For technical information on installation, policy configuration and more, please visit the CrowdStrike Tech Center.
Visit the Tech Center