Observations From the Front Lines of Threat Hunting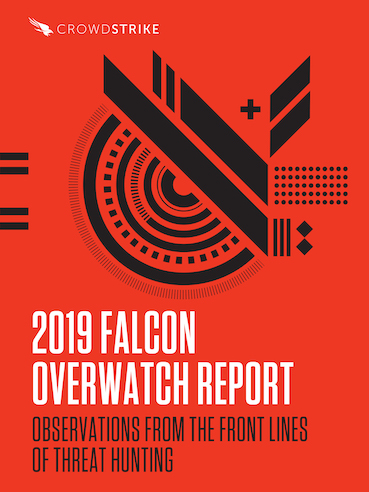 A 2019 Mid-Year Review From the CrowdStrike Falcon OverWatch Team
The second annual mid-year report from the CrowdStrike® Falcon OverWatch™ team, "2019 Mid-Year Observations From the Front Lines" is available for download. It provides unique insights into the targeted, state-sponsored and criminal campaigns the OverWatch team of expert threat hunters has encountered in the first half of 2019.
The report includes detailed accounts of some of the most interesting and complex intrusions the team has encountered. These stories are illuminated by relevant images, graphs, references, and insights for each incident. In addition, the report includes valuable information on the industries and regions most impacted by cyberattacks in the first half of 2019.
Download this report to get this timely information on the threat actors that might be targeting your organization and the tools, techniques and procedures (TTPs) they are using. Get a real-world view from the experts at the front lines and learn insights that can inform your security strategies in the months ahead.
Download the report to learn:
The complex and interesting state-sponsored and targeted eCrime intrusions the team has analyzed, including stories from the telecommunications, aviation and chemical industries
The adversary motives behind the attacks and the most prevalent techniques adversaries are using to achieve their objectives
Top ten lists: The legitimate and pen-testing tools as well as the implants that were most prominent in state-sponsored and targeted eCrime attacks