CrowdStrike Security Cloud Guidebook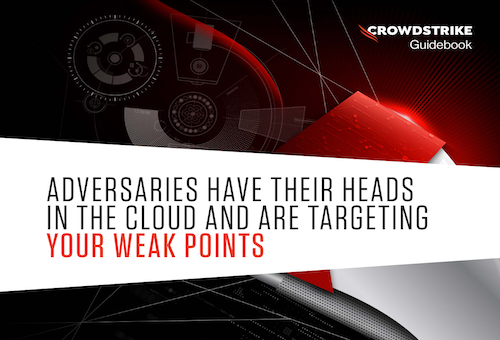 Adversaries Have Their Heads In the Cloud and Are Targeting Your Weak Points
Cloud adoption is powering digital transformation, bringing levels of speed and scalability that can unlock new efficiencies and revenue streams. As organizations leverage the cloud's benefits, it is the job of security teams to enable them to do so safely.
In this reality, it is vital that IT leaders understand how threat actors are targeting their cloud infrastructure. As one might suspect, attackers first go after low-hanging fruit — the systems and applications that are the easiest to exploit.
Our researchers have noted patterns of adversary activity:
Adversaries target neglected cloud infrastructure slated for retirement that still contains sensitive data.
Adversaries use a lack of outbound restrictions and workload protection to exfiltrate your data.
Adversaries leverage common cloud services as a way to obfuscate malicious activity.
Download this eBook to learn more about what to expect from adversaries and how to protect your cloud infrastructure. 
Discover More at our

Resource Center
For technical information on installation, policy configuration and more, please visit the CrowdStrike Tech Center.
Visit the Tech Center